We.are.done. And by we, I mean our contractors. Sergey and I still have quite a few items to cross off the list (mainly painting and stripping – will it ever end?!). But back to the topic at hand — there was no dramatic build up, no sense that this was all going to end. Just an email on Wednesday night notifying that the following day was going to be final day. Anti-climactic to say the least. I might even miss them a little – mainly because there is still so much to get done around the house. Otto will probably be ecstatic though. Finally, the master of his domain again, for 10 hours a day, he's the boss – with no one getting in his face with such awfulness as shop vac or any other such nonsense.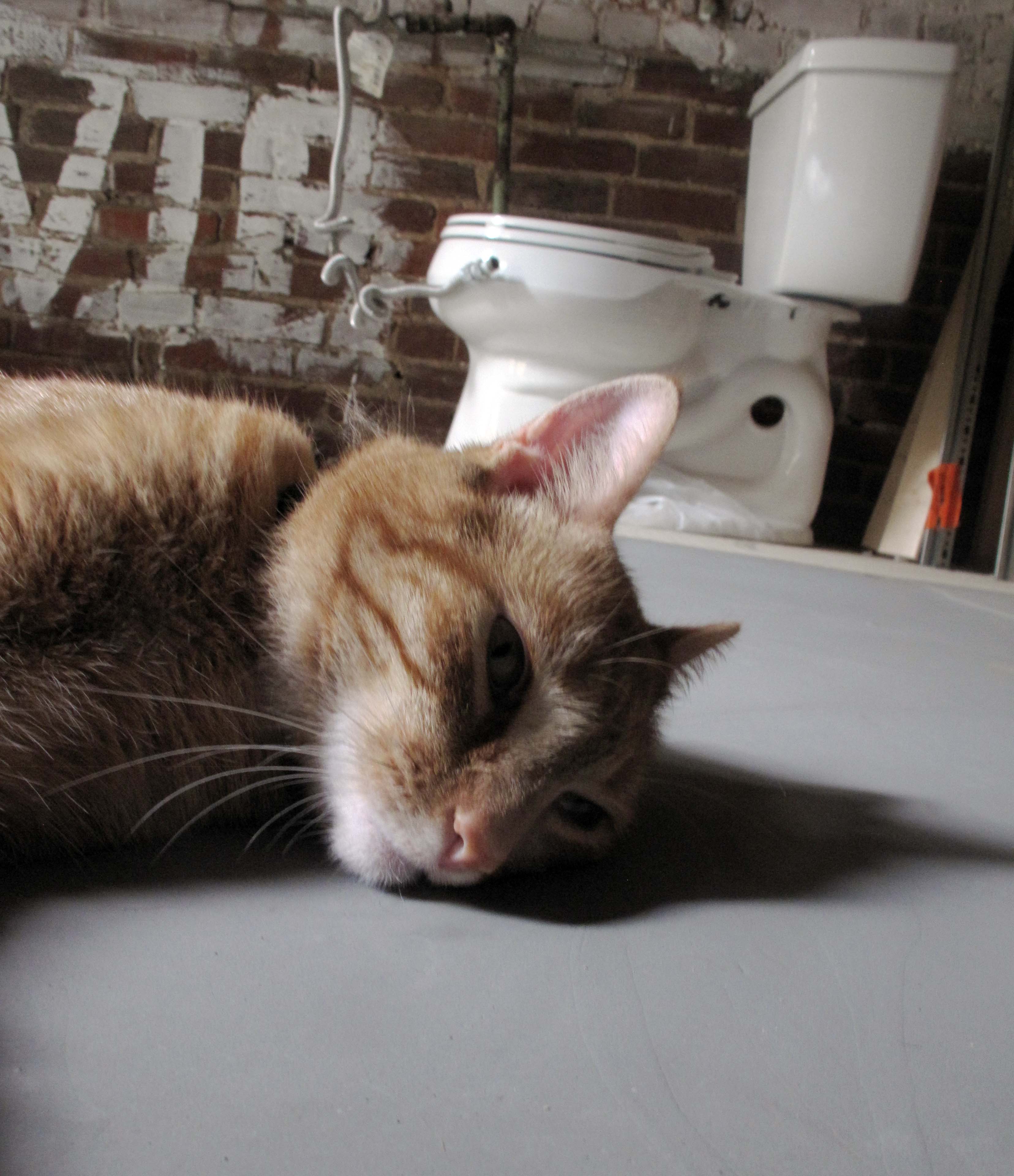 There isn't much to show for the last five days of construction because it was mainly touch ups (more caulking!) finishing and sanding plaster, attaching a few things here and there. However, we do have a new built in in the small bedroom upstairs! This space used to be a small and awkward closet – 20″ deep so no normal hanger would fit. We annexed part of it for the bathroom shelves/nook. Now on the bedroom side we have a built in with drawers, open shelves, and a big cupboard up at the top with a door. I turned out awesome, I am loving it!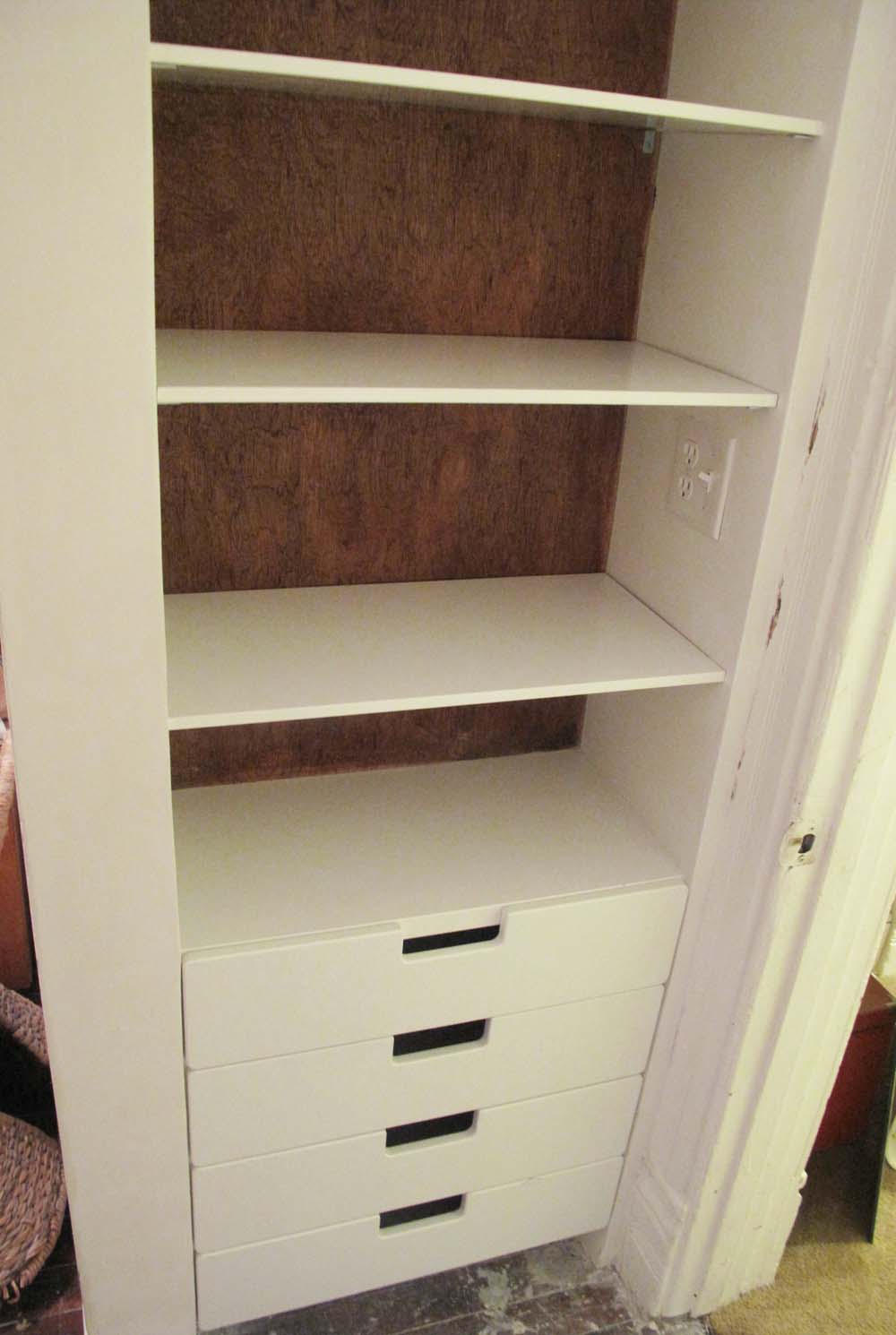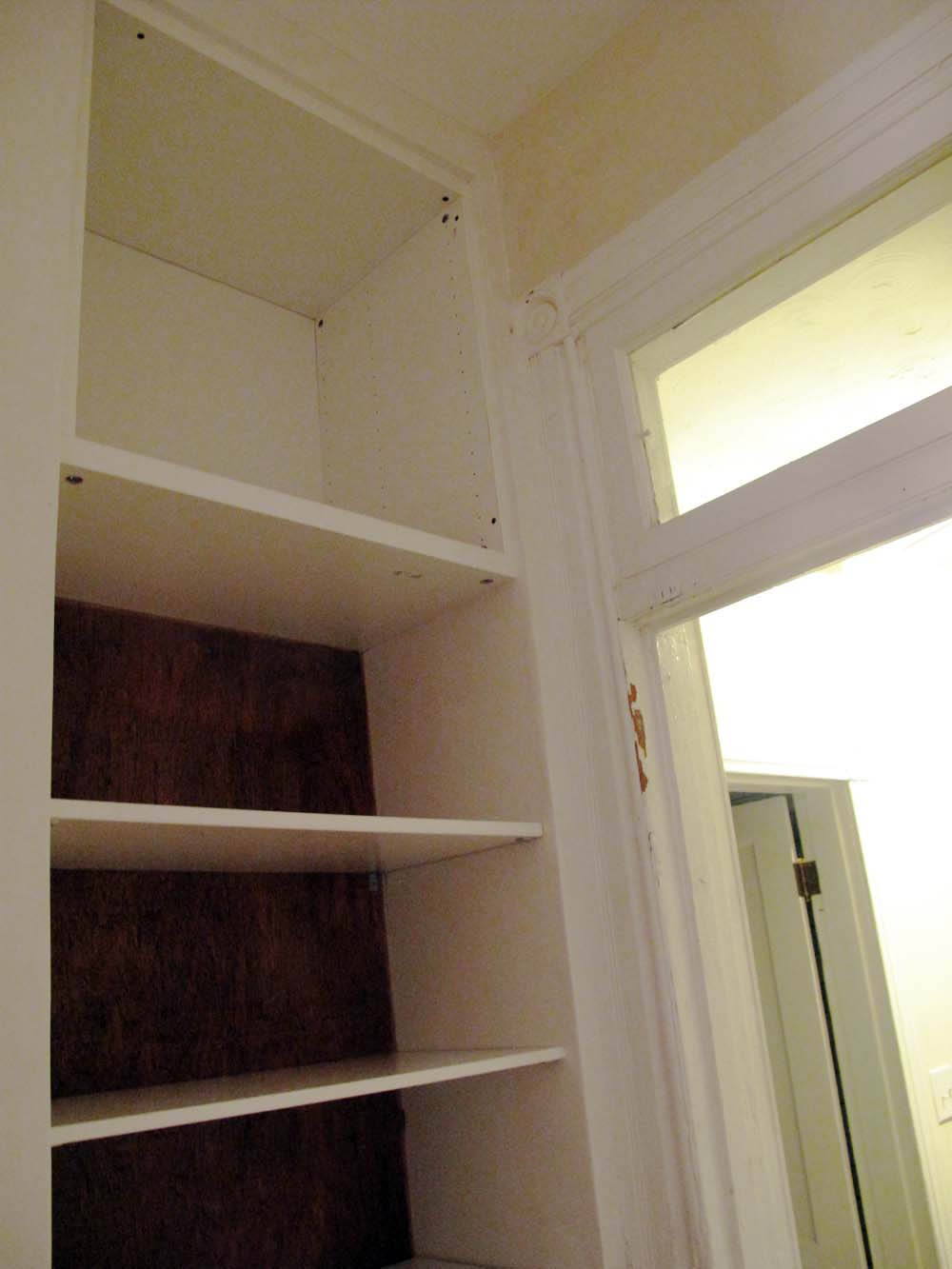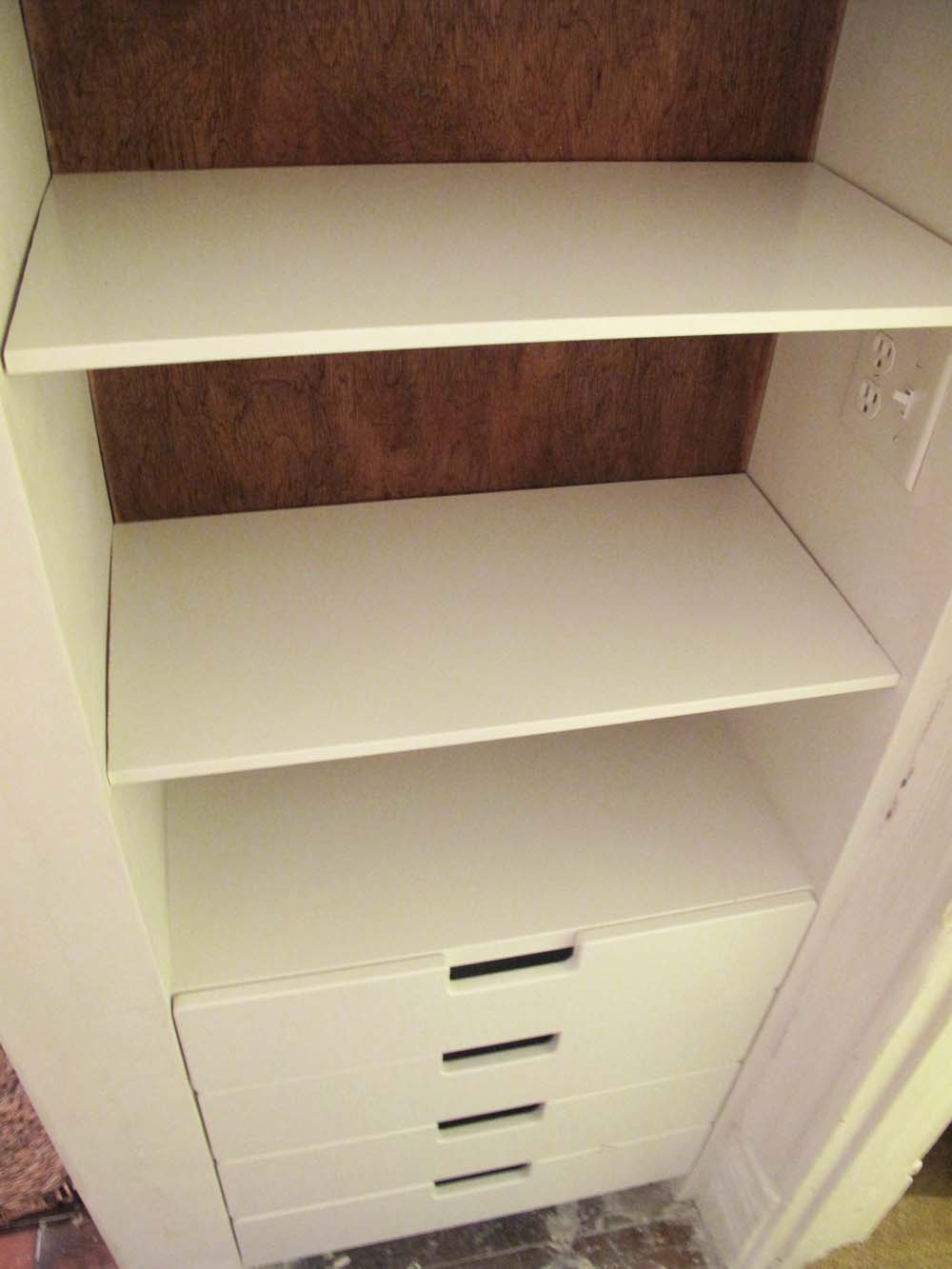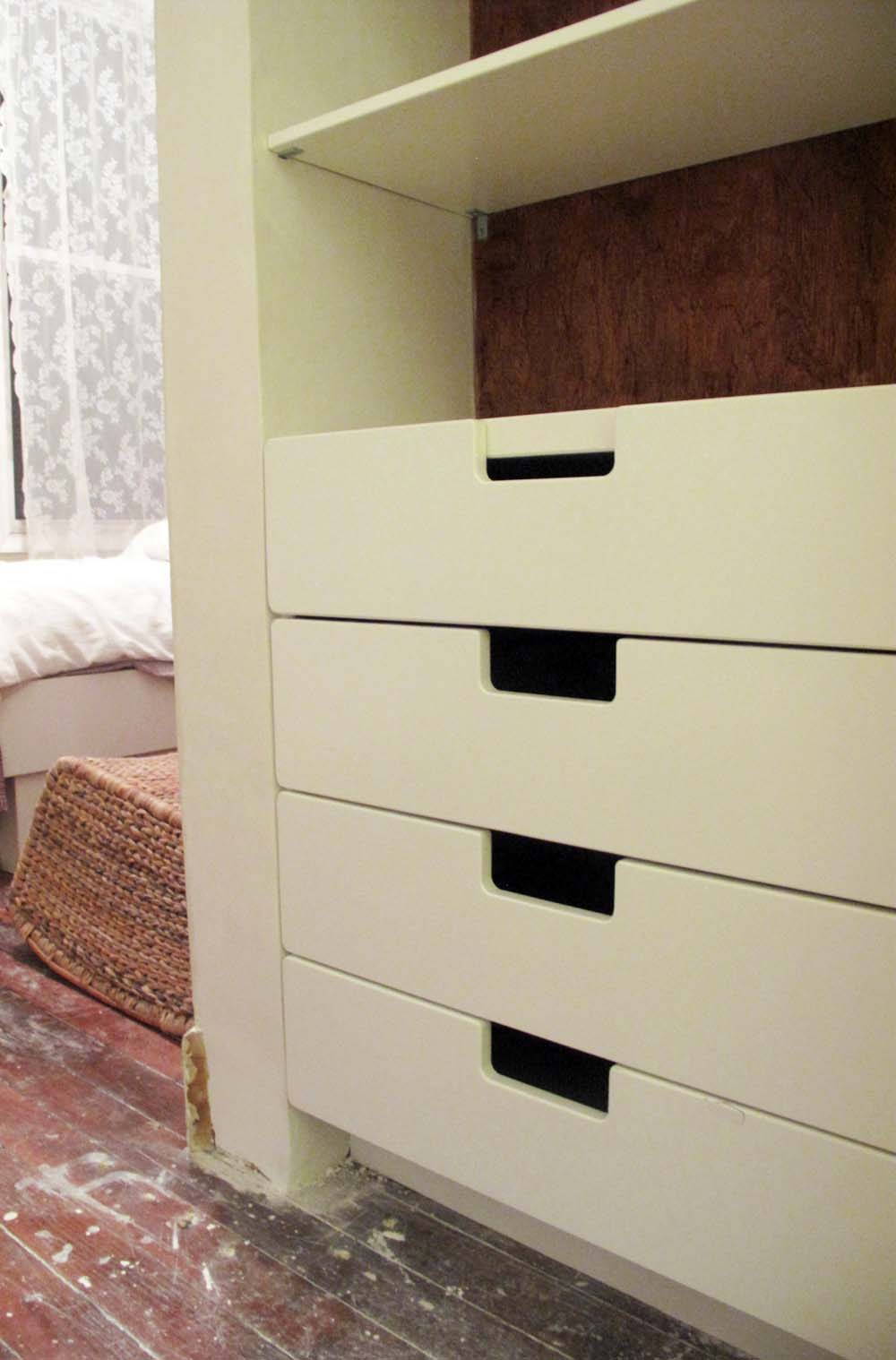 The room needs to be cleaned up from construction materials so that I can take better pictures. These don't really convey how nicely the unit turned out. We still need to attach a door up at the top, seal the stain on the back wall of the built-in and prime and paint the sides (as well as clean and re-paint the walls, replace missing baseboards, etc, etc).
We used IKEA (but of course) Stuva for the bottom and Besta for the top portion here.