I have been trying to take care of the small things as we go along in the renovation – like touch ups and finishing touches – because I figure once we declare Phase II renovation done, its going to be really difficult to get around to small fixes and touch ups. This quick fix – adding a touch of brass to our faucets – one was super quick. In 20 minutes and with minimum materials and effort in the kitchen and half bath, I made a big difference in the finished look of our space.
I got these little Rub'n Buff tubes awhile ago when I was trying to figure out whether spray paint or anything else would work to give brass look to kitchen hardware. In the end I decided that because hardware was used very day, so many times a day, there was a high degree of likelihood that the fake finish would rub off, and that the risk of that wasn't worth it. But  I figured that these little tubes would be perfect for small projects for smidgen of brass here and there.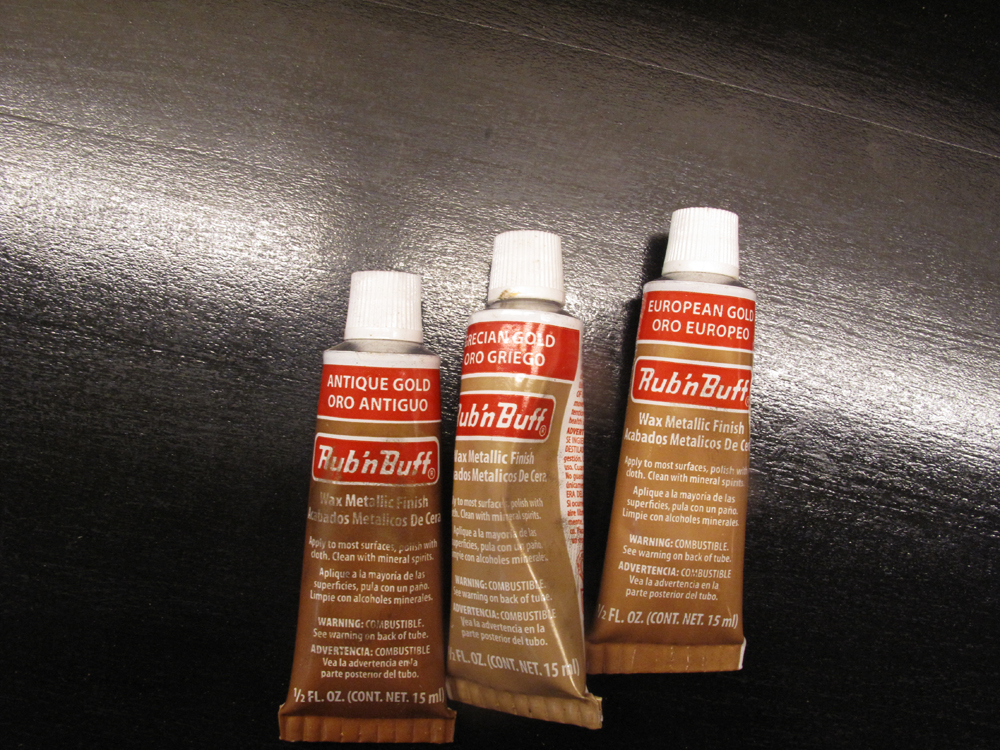 Our contractors fixed our kitchen faucet leaks – but left in place kind of glaring evidence that all was not well at one time with bright rubber valves. They were actually kind of neat to look at, but this wasn't really the look I was going for. So, I used a tiny amount of Rub'n Buff – applied with a q-tip – and within five minutes the faucet looked like nothing ever happened to it in the first place.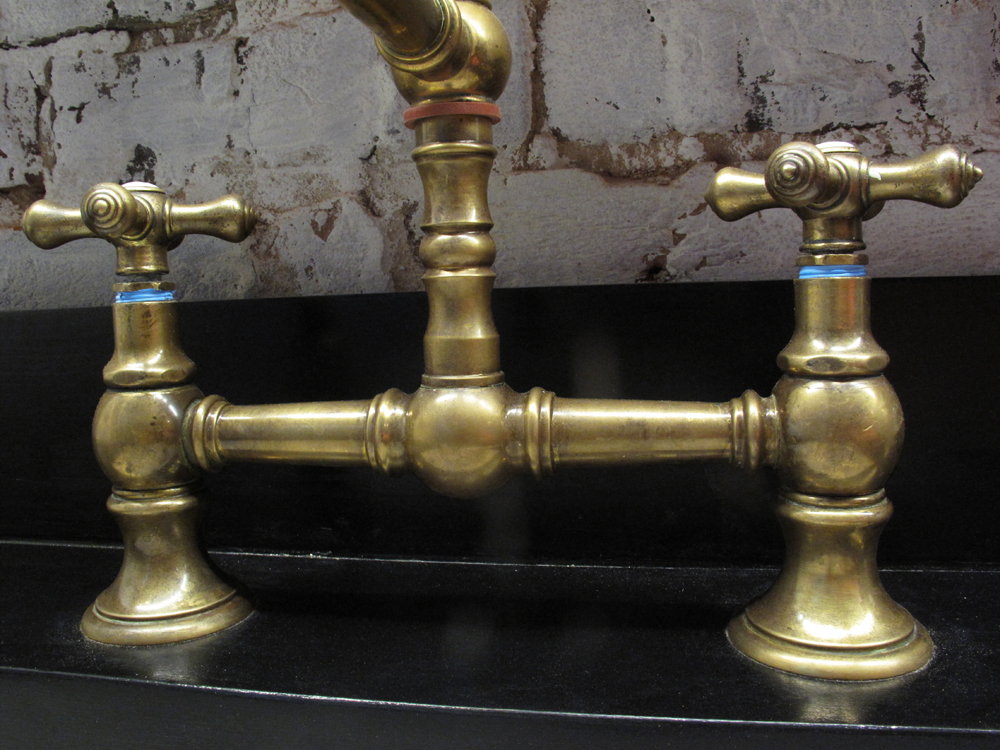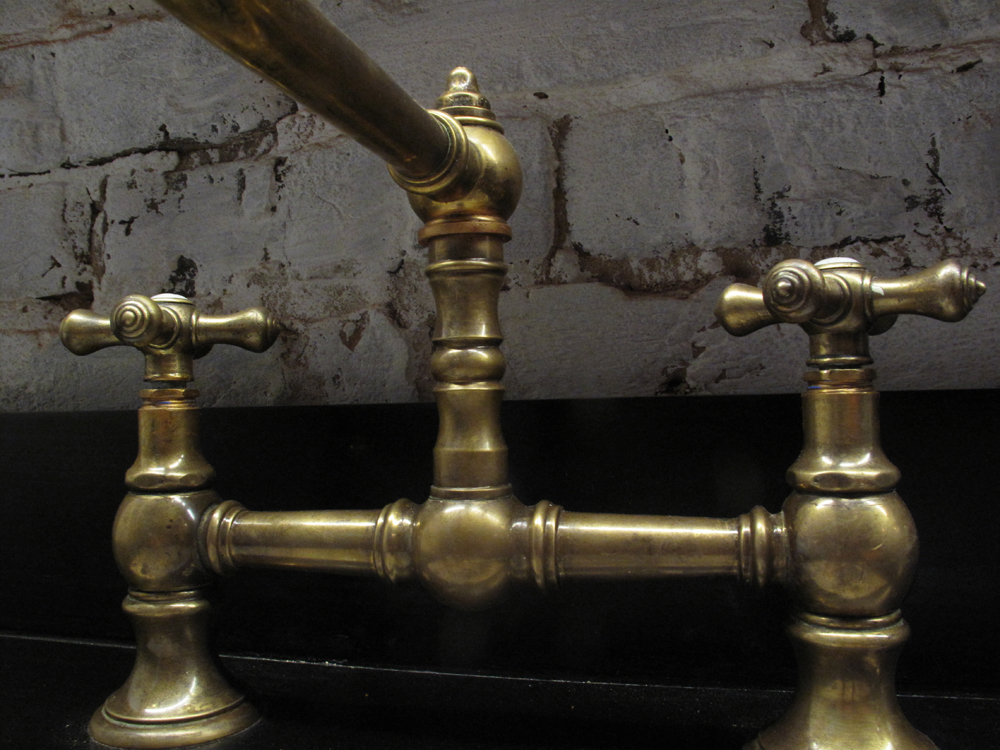 And in the small bathroom, I used the same technique to add a little more shiny to the mirror above the sink.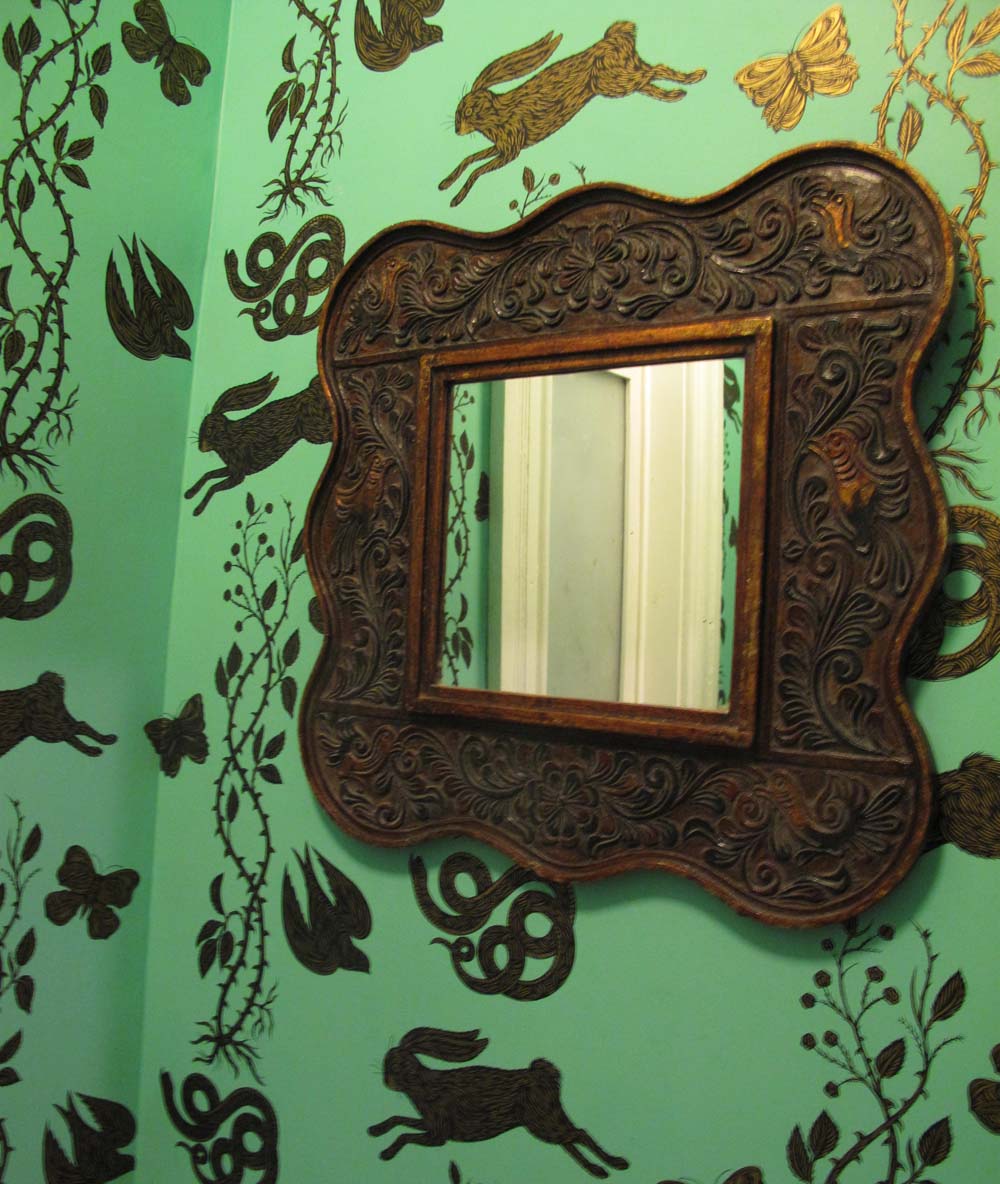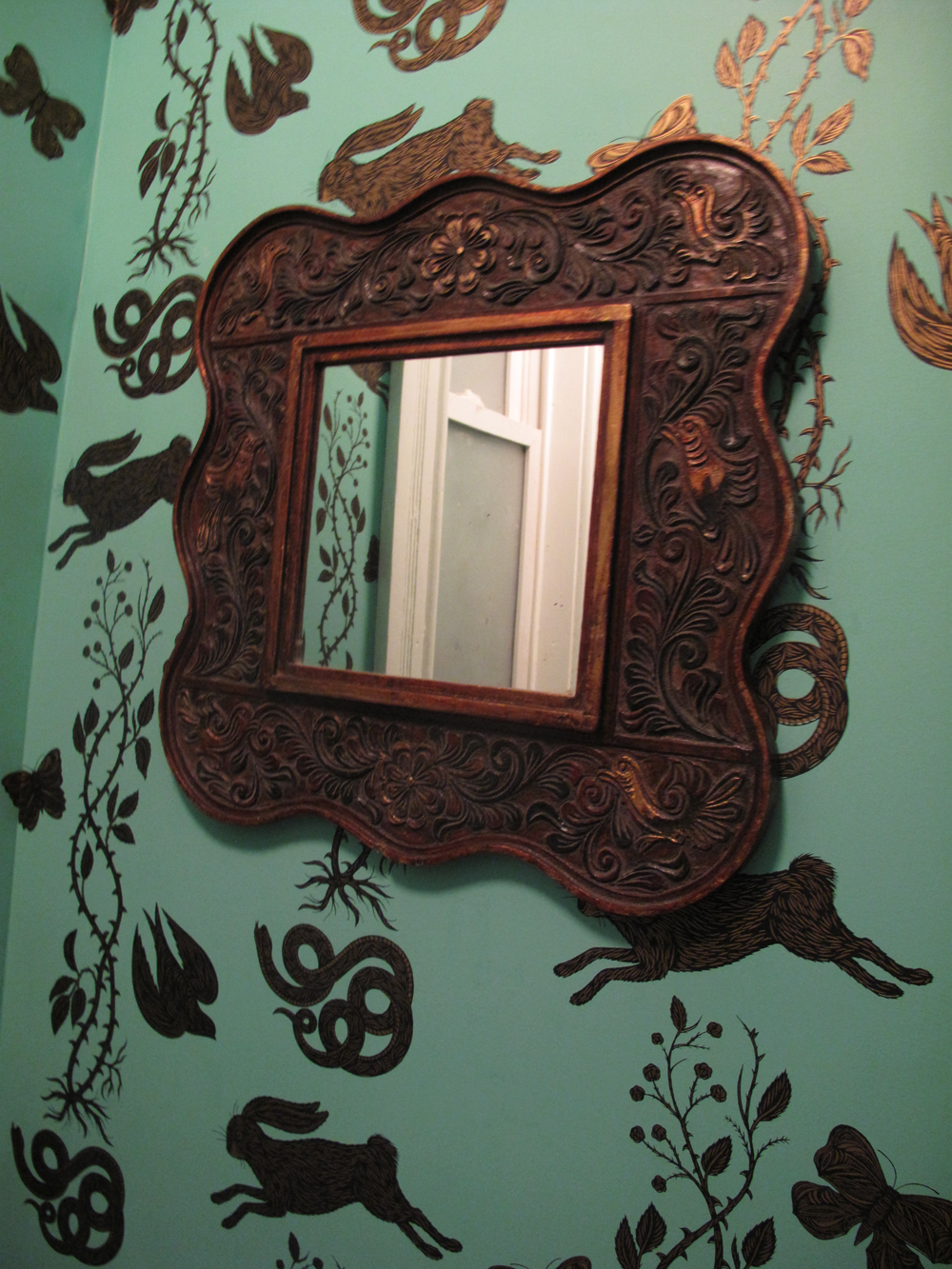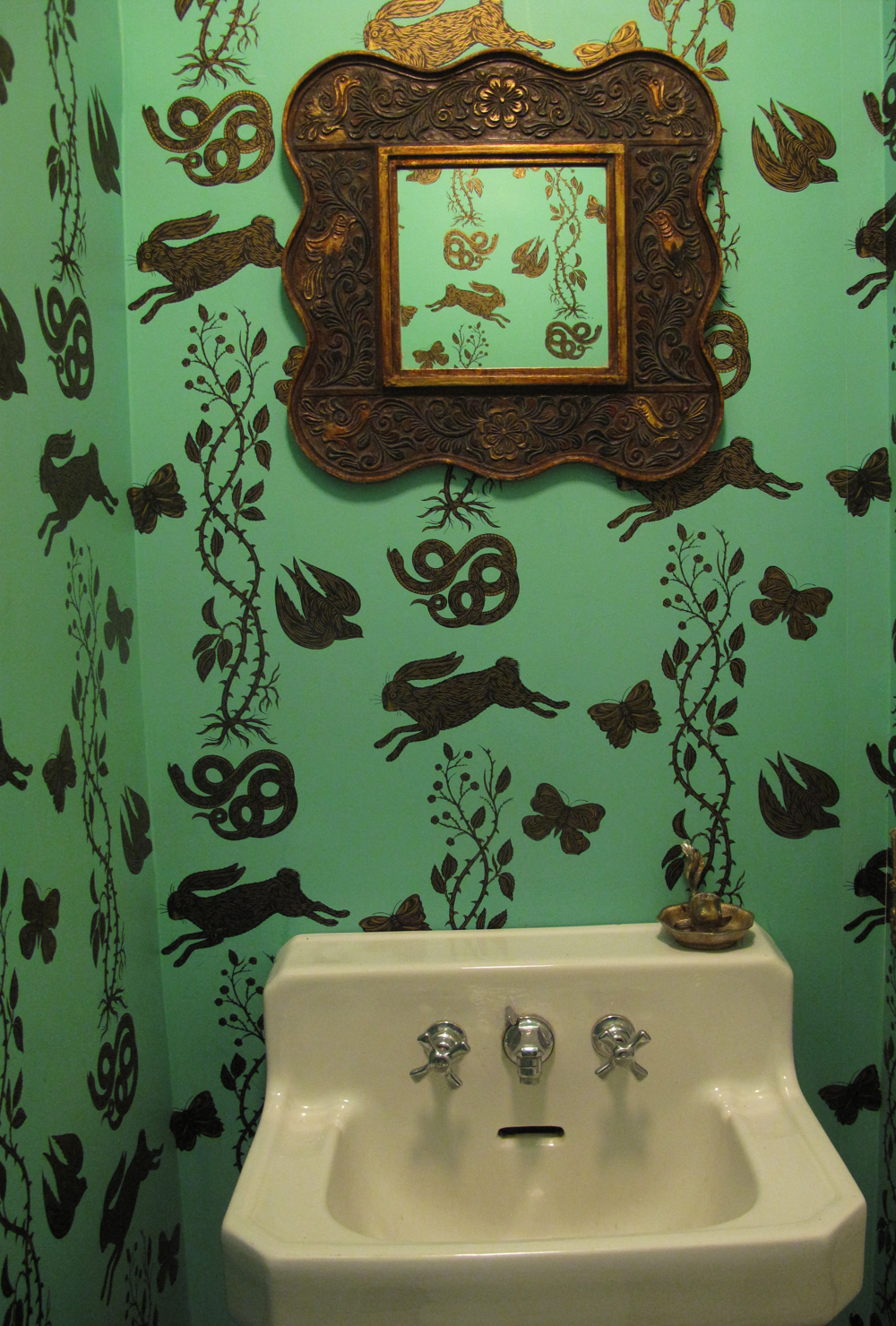 The mirror, btw, came from our friends who moved from D.C. to San Fransisco and were giving away most of their possessions in that process. That was three years ago – it sat around in different places and spaces in the house, before finding its way here. And its just about perfect.