Ok, so so far the feedback on the blog/conversations is that we should just go with wainscoting with subway tile and then paint up top. But  I thought I would also do a round up of inspiration pictures to help visualize the two options:
Subway all the way to the ceiling: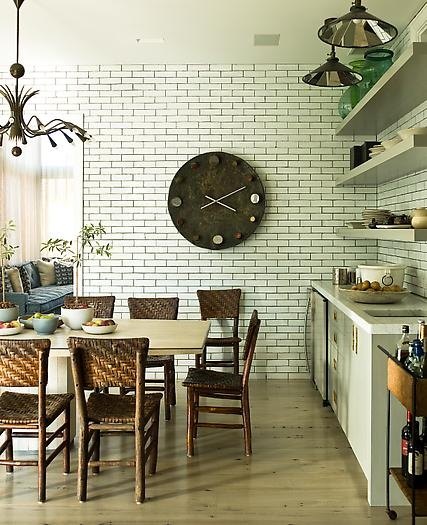 Sources: Bryn Alexandra; Young House Love; Horrigan O'Malley Architects; CoCoCozy
And here are some inspiration shots with wainscoting: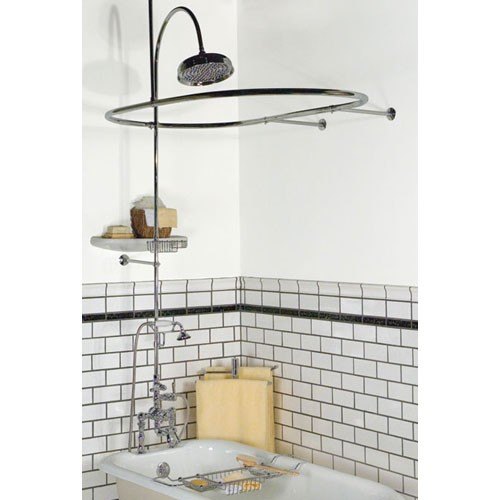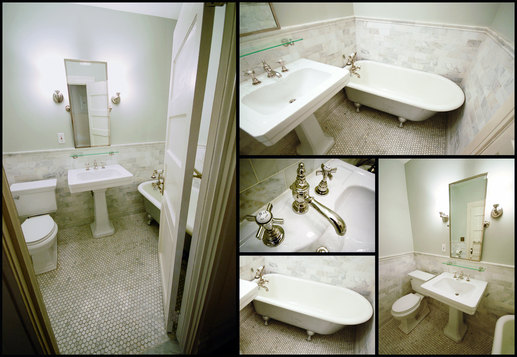 Sources: Signature Hardware; Lauren Bradshaw via Design Sponge; Sarah Richardson; Brooklyn Limestone
Well is this helpful? Or more confusing?
I must say I am still leaning to tiling all the way to the ceiling. But I suppose I should also do at least back of the envelope calculation of how much something like that might run me. Our budget has been chucked out the window long ago, but still there is quite a finite amount left possible to spend.
Ok, any more advice? will gladly take it all!
Update: Thank you all for the advice! It's very interesting, most people tend to have strong preference one way or the other. The final tally is 7  for option 1 all the way to the ceiling, to 5.5 (Ryan voted twice :) for option 2 half-way up or wainscoting. Sergey and I counted as tie breakers, pushing option 1 by two votes
Our decision — we are going all the way!