Finishing up and crossing items off the list. The staircase treads and baseboards are done. Two coats of fresh Cloud White by Benjamin Moore.Notice the newel post – I am making progress here too!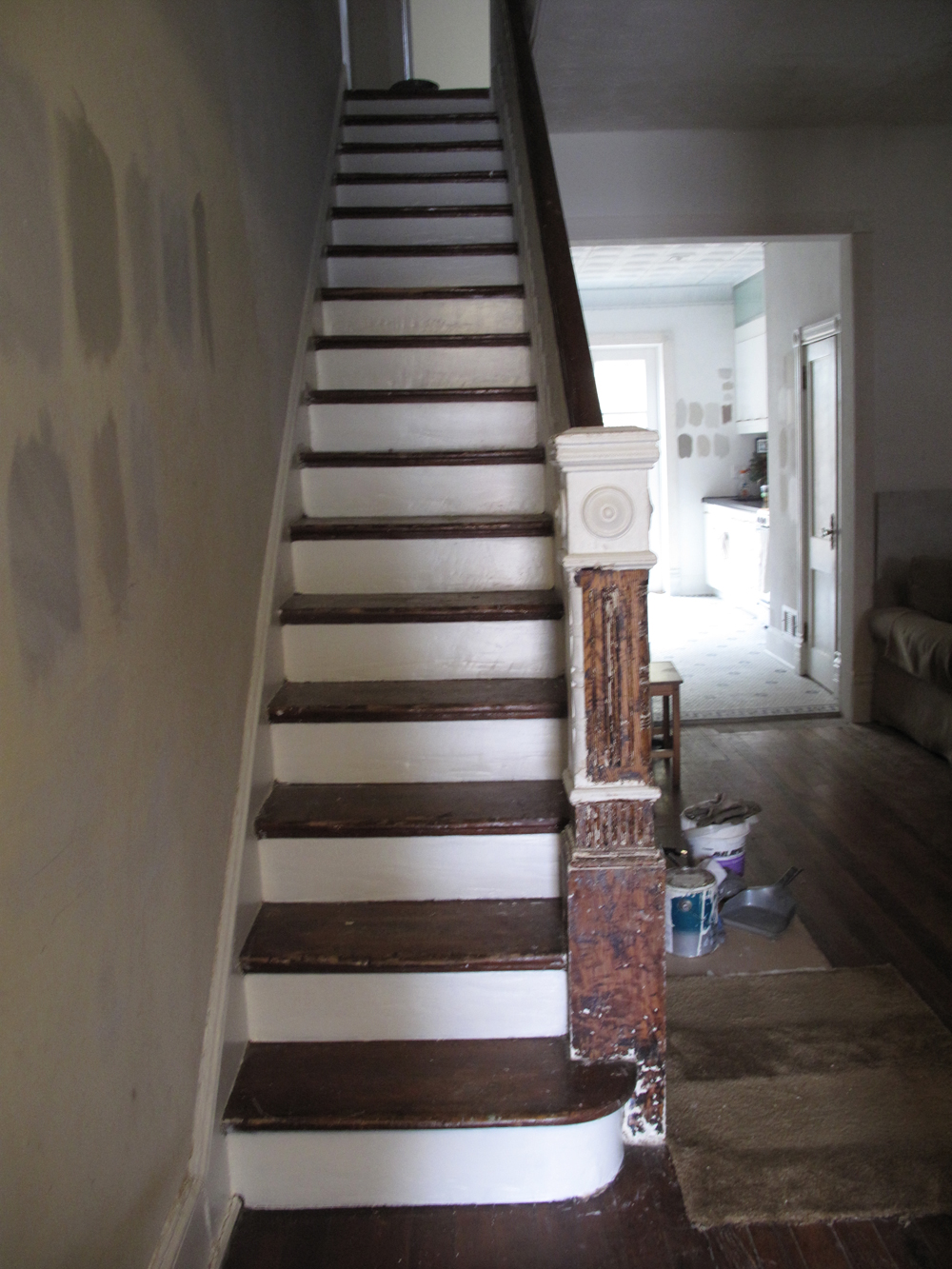 Here are some up close and personal on the damaged stairs – its not terrible but definitely not safe. Not sure what can be done to fix this situation besides the stair-runner.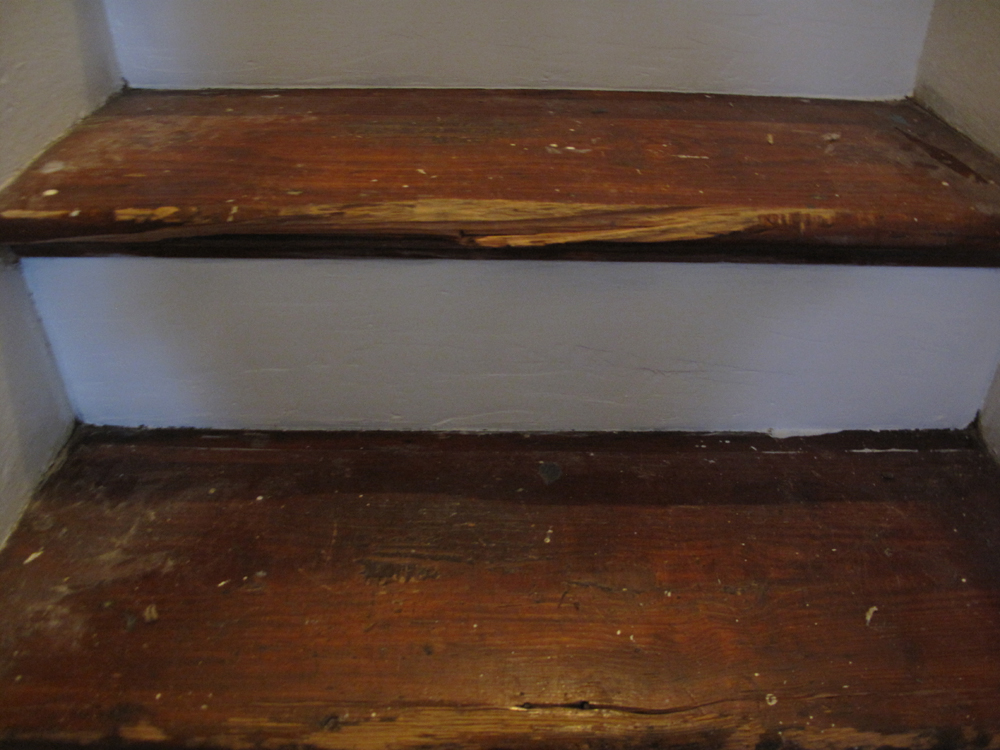 And Sergey finished with a second coat of paint in the small bedroom. Not sure that the picture shows that much difference from yesterday, but in person it makes a difference and looks very good. Now I just have to touch up small spots on the ceiling with a primer, and take care of the baseboards, and seal the bricks where the chimney used to be (which we decided to leave exposed).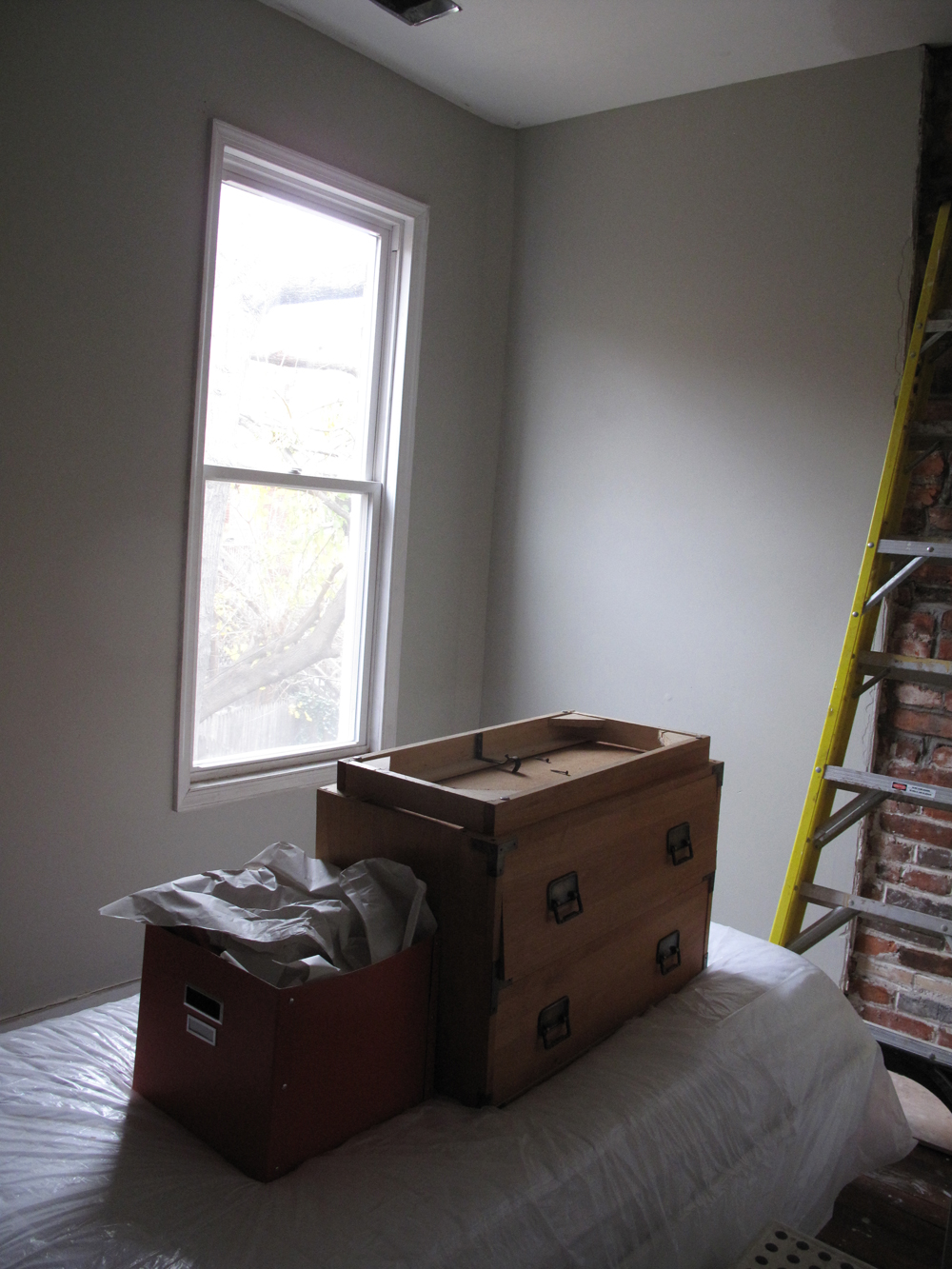 So here's where we are on our painting list:
Painting to do by December 22 (by priority):
staircase spindles (2/3rds done – still need to do the side in the dining room)
staircase risers
baseboards, shoe moldings on first floor, first and second floor hallways, and staircase
staircase hallway wall (primed and painted)
small bedroom 
staircase molding panels (dining room)
Painting to do – wishlist:
kitchen moldings (so tired of the cheetah look from the wood filler)
middle bedroom
kitchen
dining room
living room