Its been a few months since the upstairs bathroom has been completed. Right now its absolutely, hands down, my favorite space in the house. Key reason for why kitchen can't take that prize – its still not complete – there is still quite a bit of painting left to do, plus I can see the rest of the *not yet completed* first floor. But the upstairs bath – close the door, and its blissful! We have added a few touches here that have really given it a more lived in feel. Plants are wonderful for injecting calm but vibrant living energy into a space, and I think are particularly serene in bathrooms. And art. Art is cool, and looks particularly good against the white subway tile.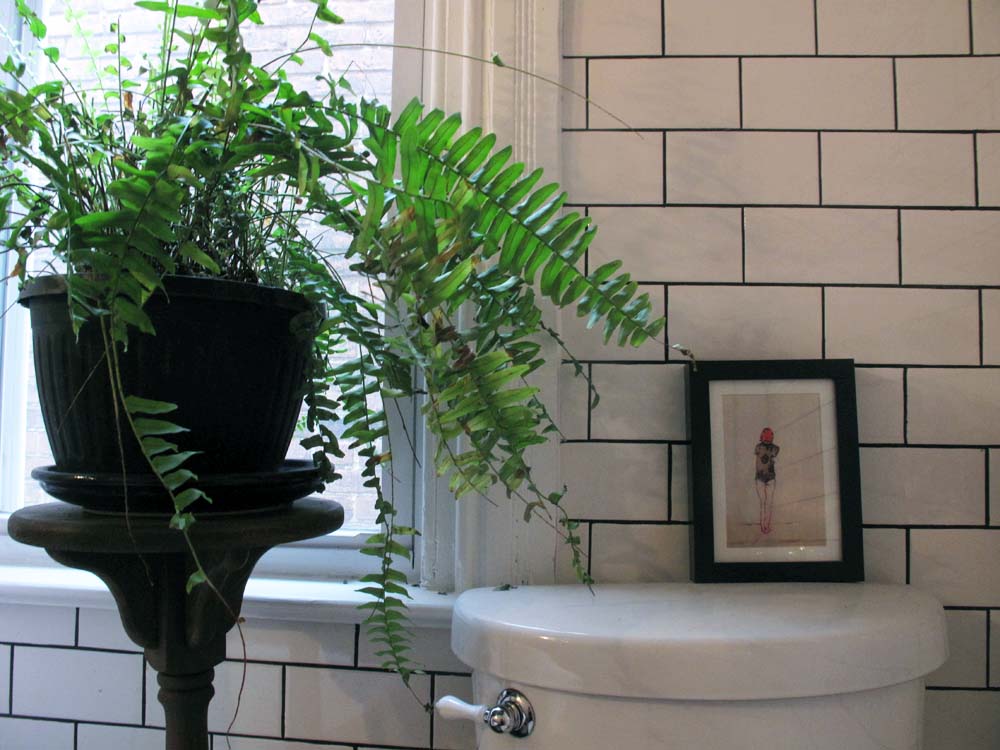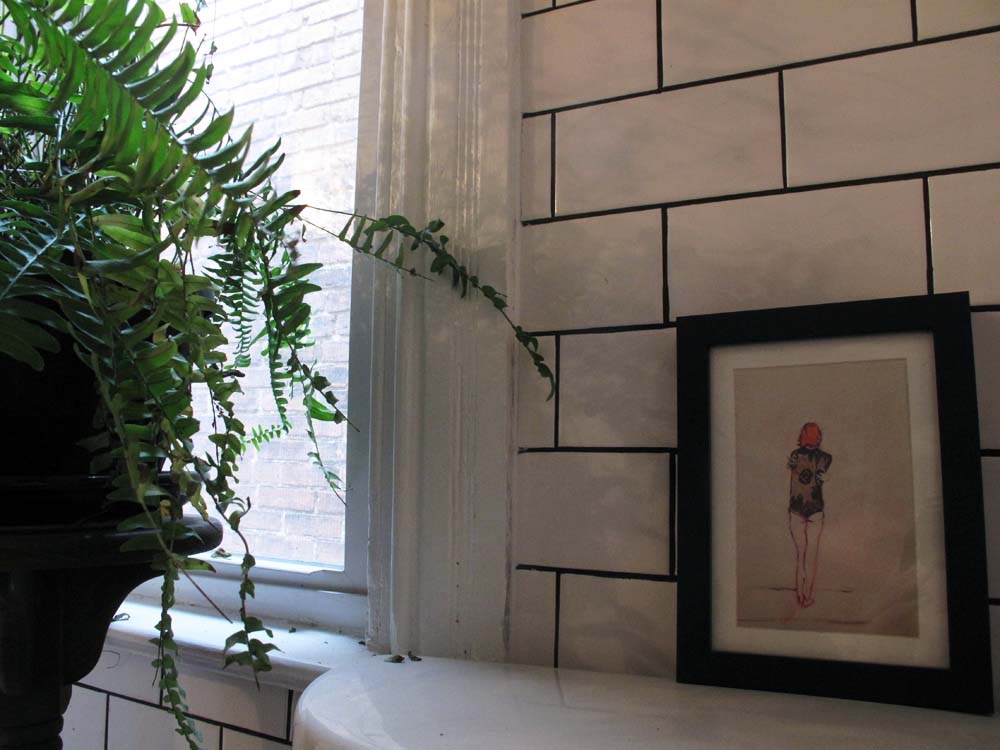 The postcard print is from Jenny Belin. It came included with the pink flapper painting that I got fr my birthday last year.
On the other side, I am loving this clear glass matryoshka decanter from our friend Jane. Its filled with minty mouthwash, and gives the shelves a dose of bright color. Plus I could throw out the ugy plastic mouthwash bottle from CVS. A win-win.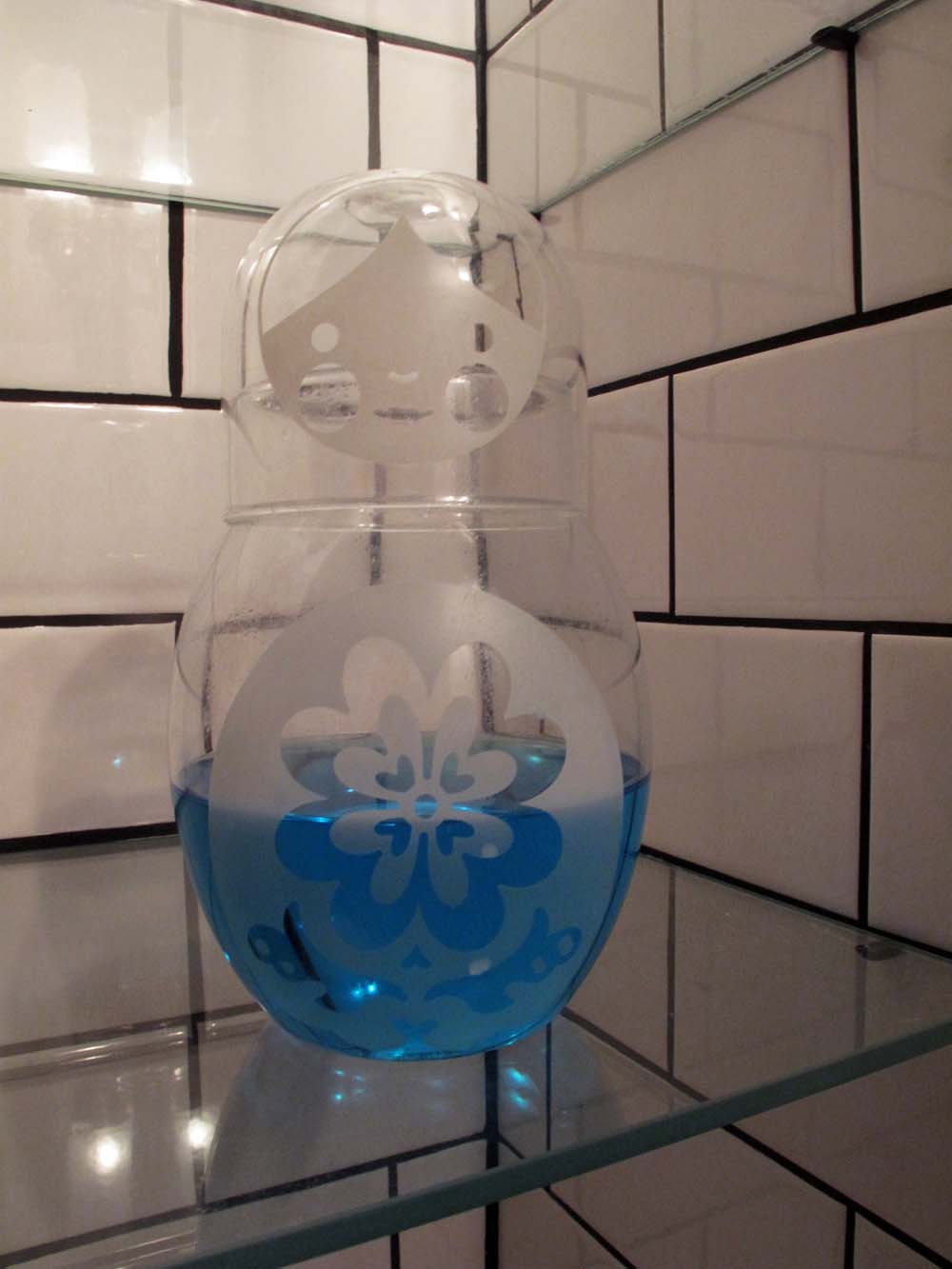 Ah, a much needed dose of pretty that the rest of the house lacks for now.