I saw these kissing balls online this year and was smitten. Must have me some mistletoe kissing balls. The shape works well with the rest of the holiday decorations, and is just somehow more fun and festive than a spring hanging in the doorway. However, it seemed like it would take a little too much time to make, between ordering all the supplies online (where in DC can I get a foam ball?!) and then actually sitting down to make these.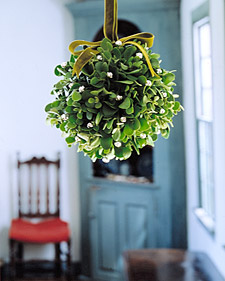 Source: Martha Stewart, Southern Living
So I wasn't really planning on these this year until  I was in Ikea the other day and came across these fake potted plants. At first I thought that maybe I can combine two into one to make the mistletoe ball, but after taking out the plant the shape was actually pretty circular. I stopped by JoAnn's for pompom balls and ribbon, and am now a proud owner of two mistletoe kissing balls!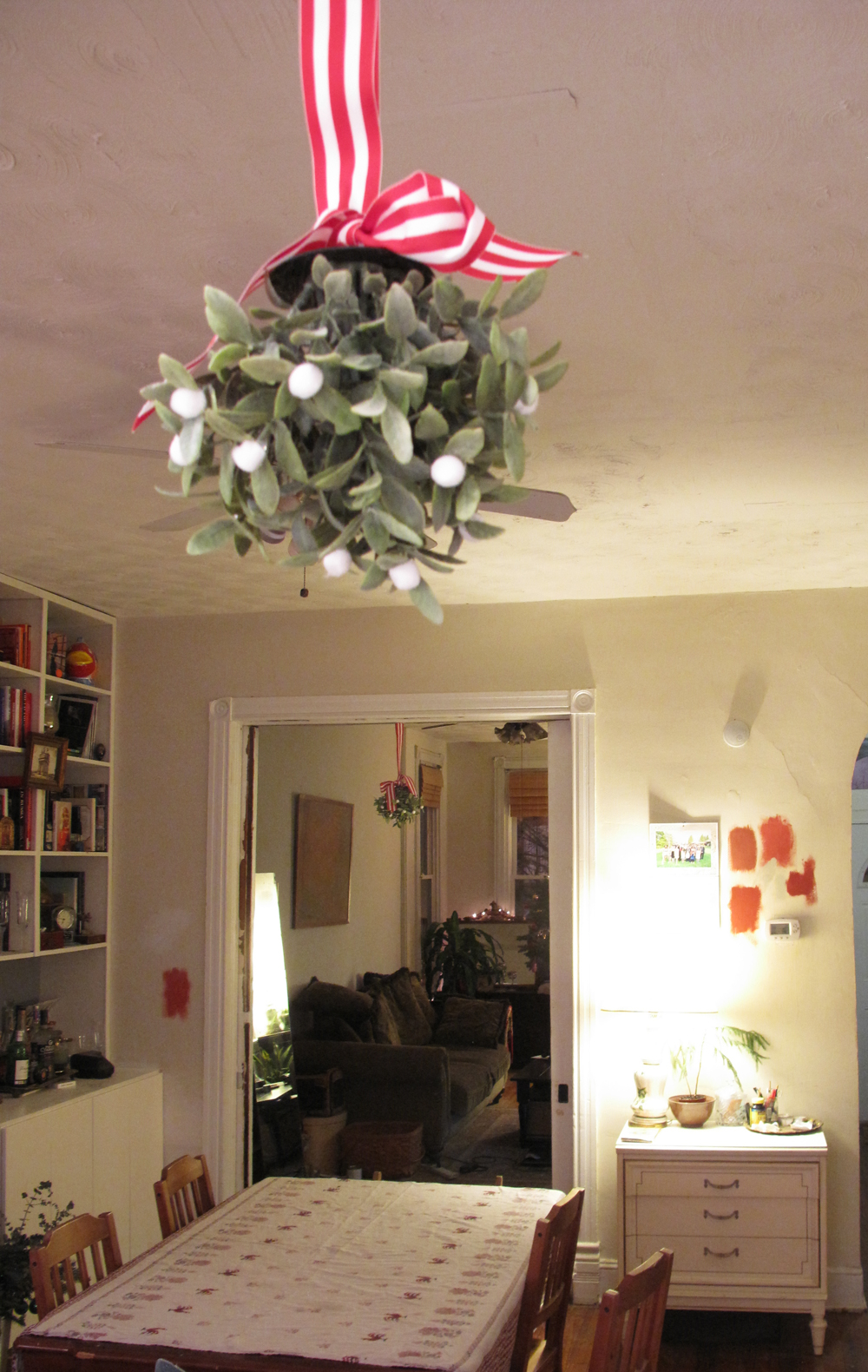 *Also, we are testing out some reds for the living room.
Making these was super easy. I bent the branches a bit to give the plant a little additional fulness, and then used hot glue gun to attach the pompon balls and the ribbon. The plant has a plastic handle at the bottom, which is very handy to attach the ribbon. My ribbon was 3 yards, so about 4.5′ per ball.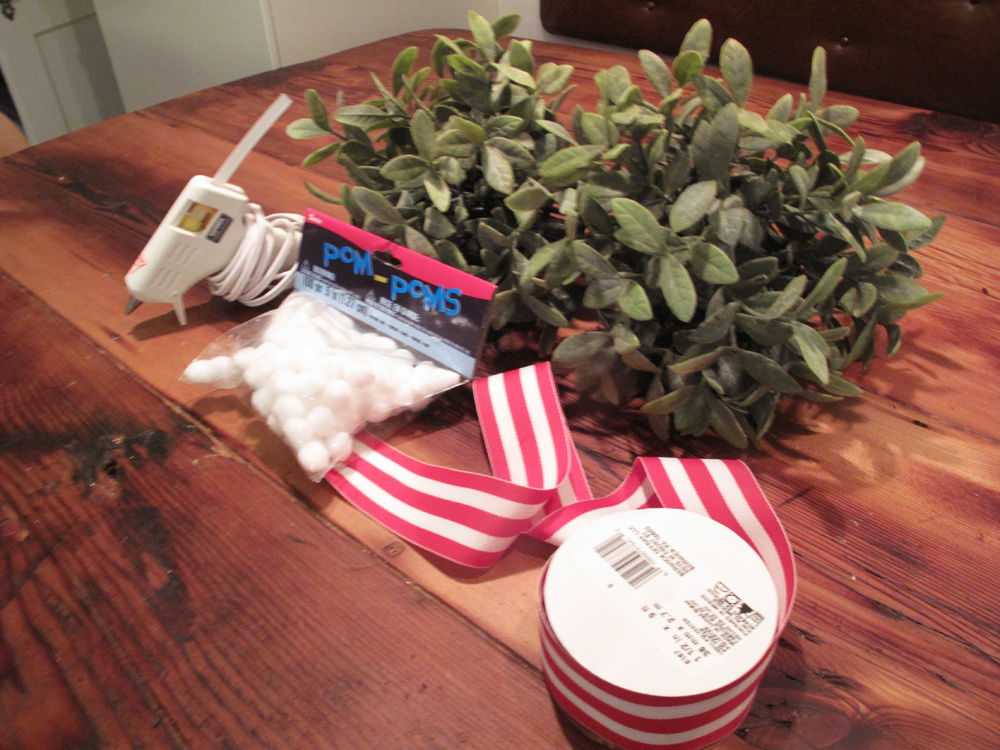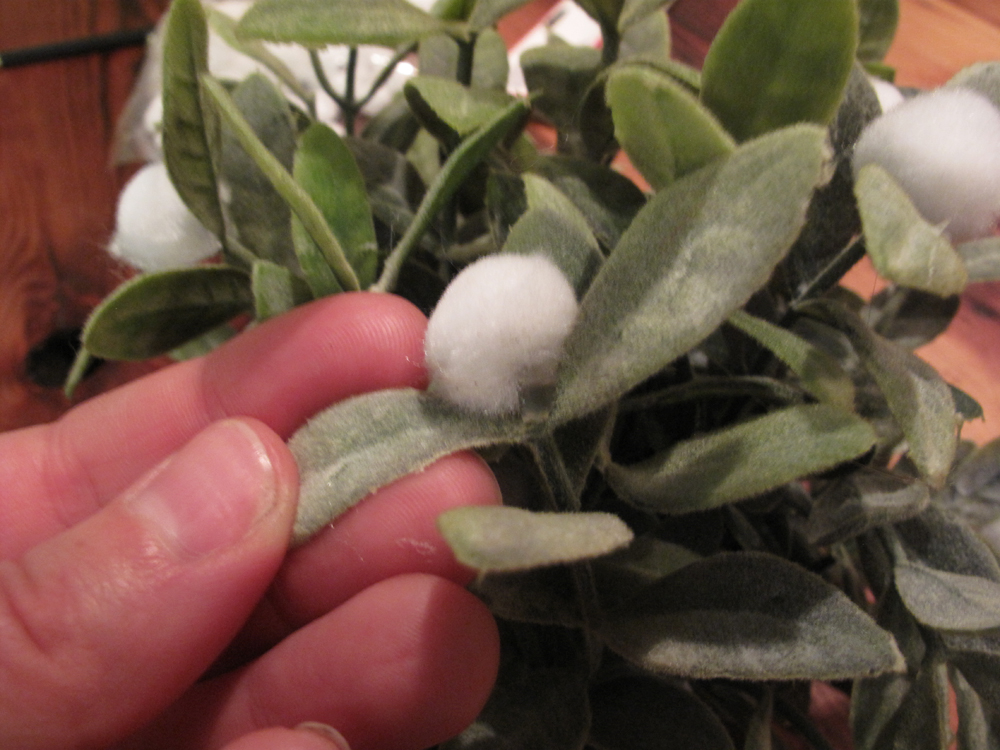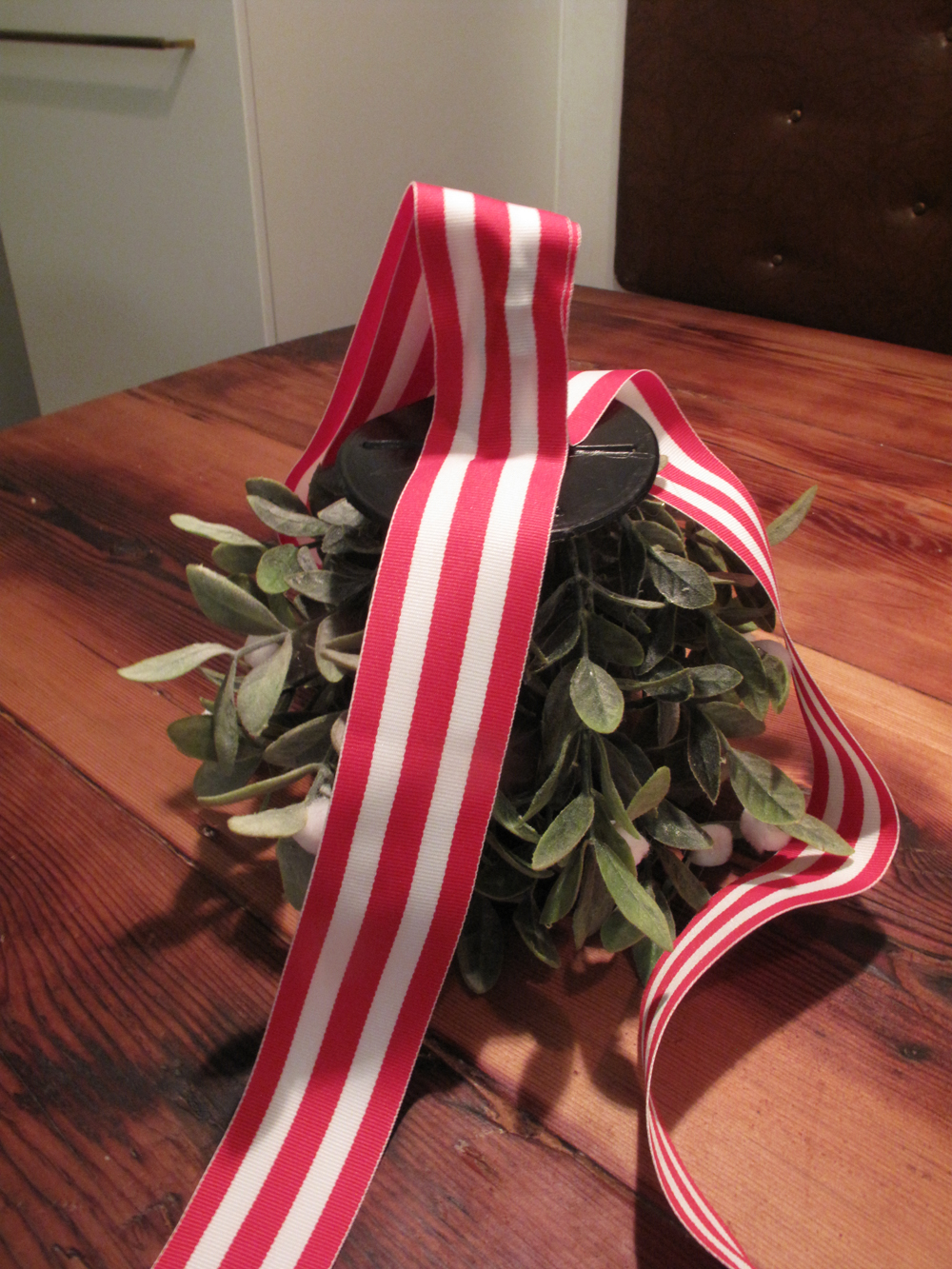 Here are some up close shots – I am really happy with how these came out. And they seem way easier than the directions I have seen online. (Now if I can just find some time to paint the moldings and apply a second coat of paint to the tin ceiling….)