So we were really really hoping to be done with the renovation in time for Sergey's birthday. We had even planned a get together for the occasion. you know convenient – celebrate birthday and the end of renovation projects. Well, we weren't done – despite our contractors' promises. But its very close – enough to give our guests a pretty good idea of what it is supposed to be.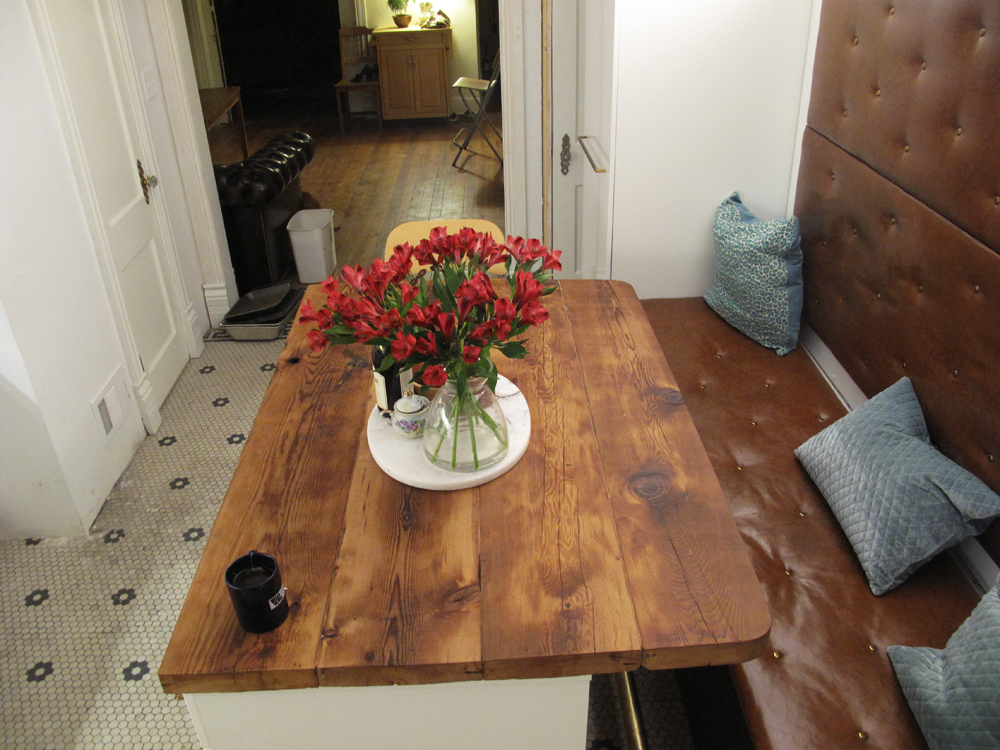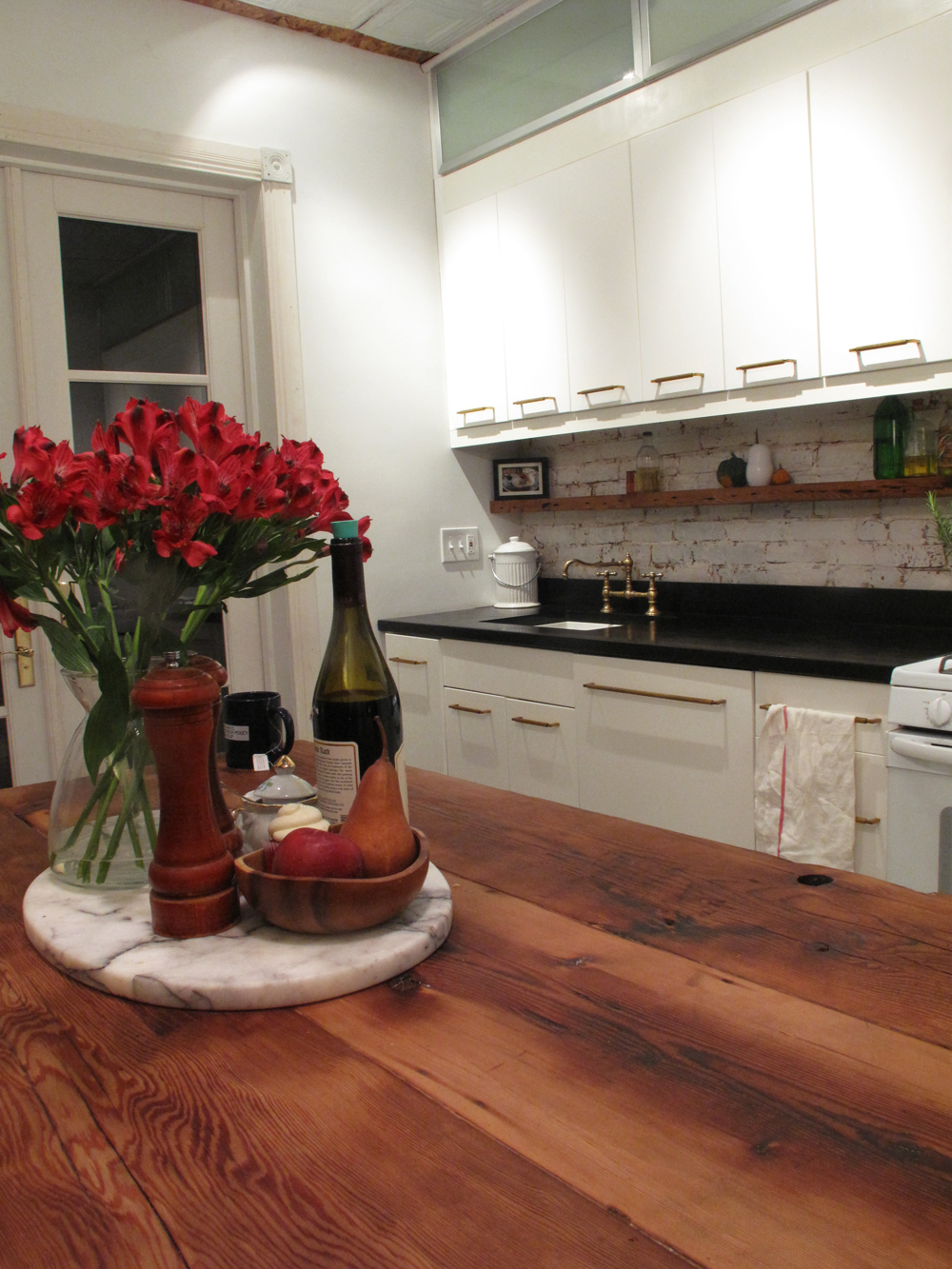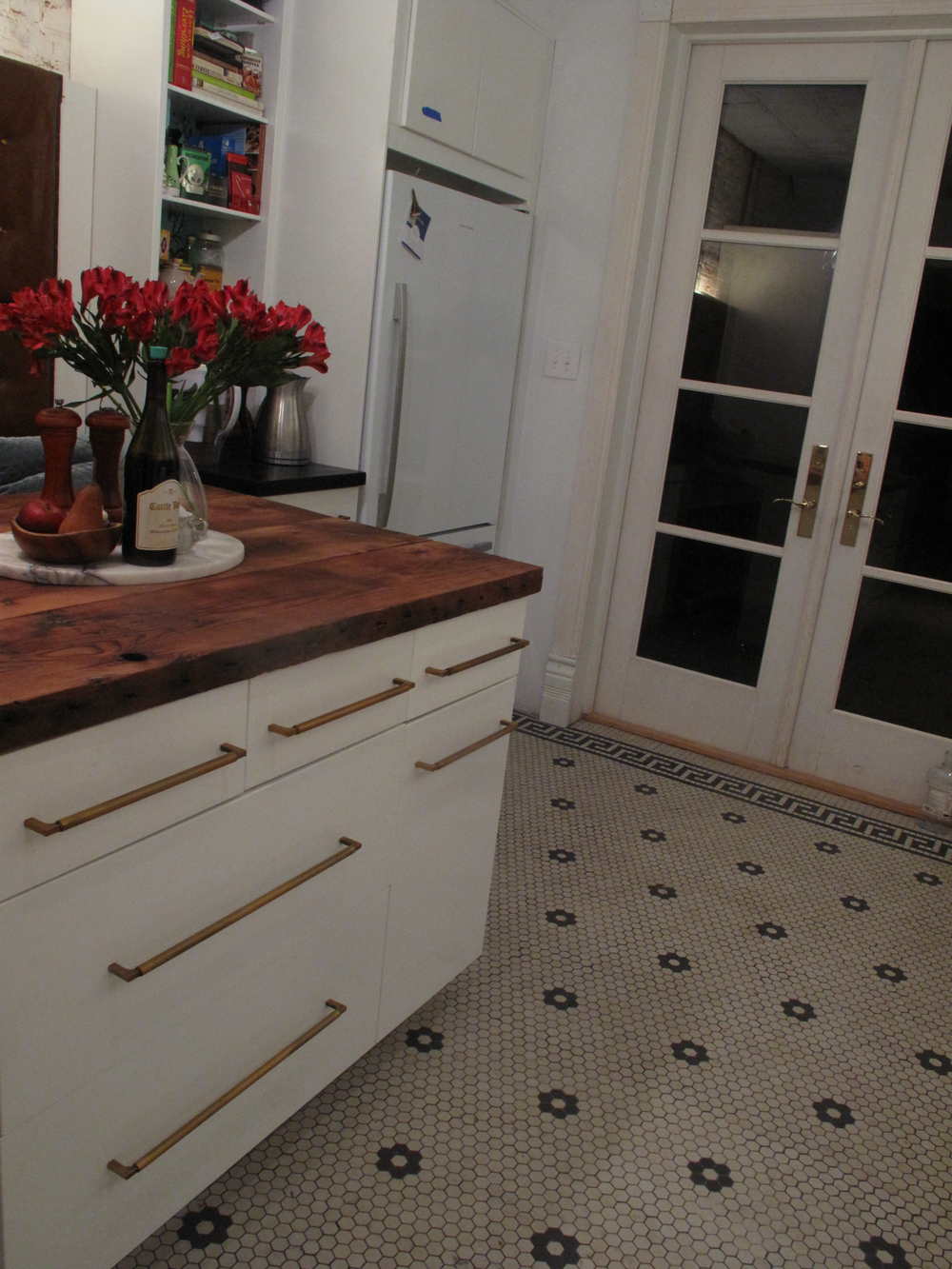 All of the cabinet pulls (but two – above the fridge) are in. I am loving how these came out. Sleek, long and modern, and yet still brass. All of the door moldings (except for basement door) are installed. These still need additional steps of wood filler to cover up nail holes/and a couple of paint coats – but I am really liking what I see even without the final touches.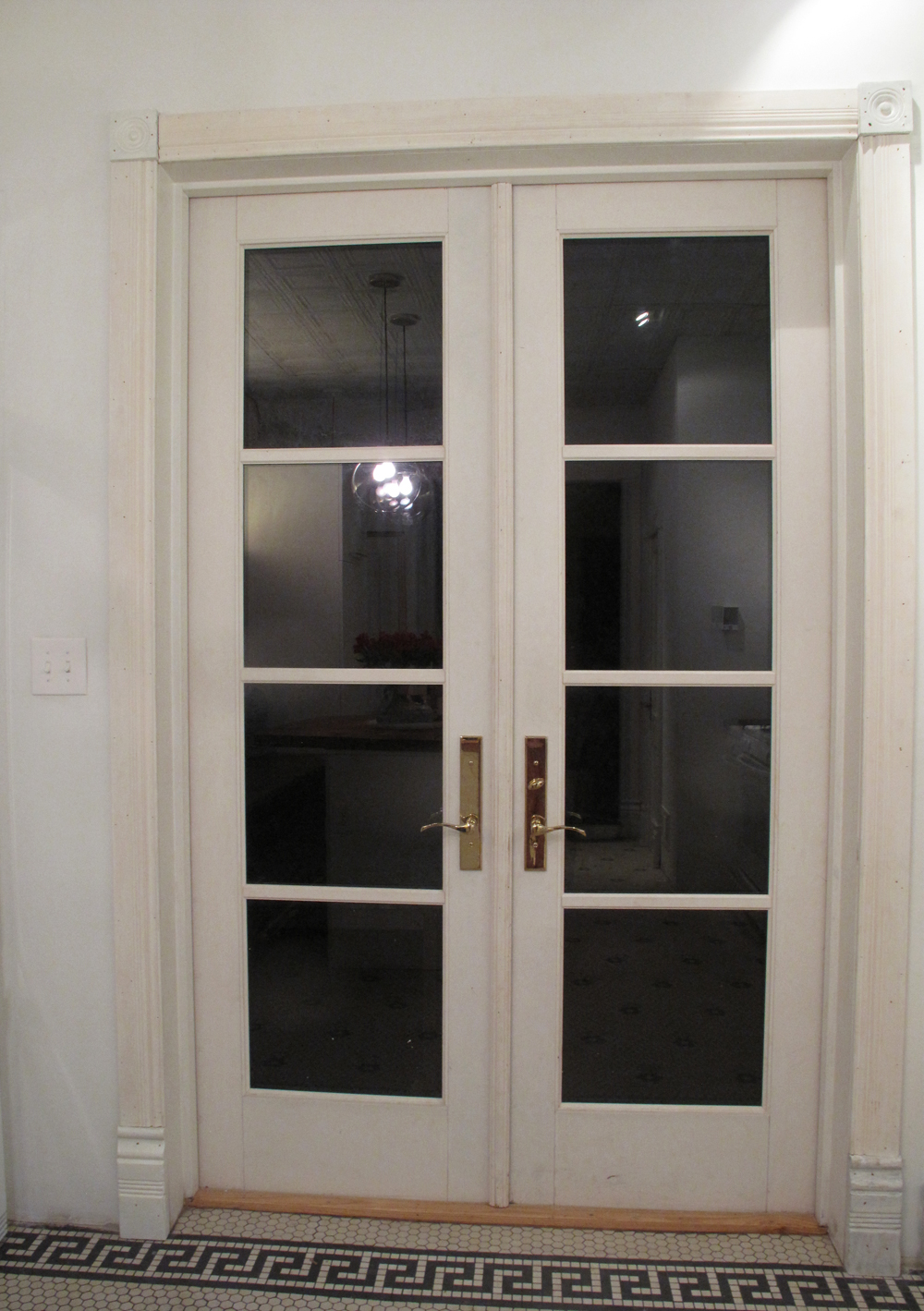 And of course, the tin ceiling and the lights – its all in, and the only thing left to do there is the cornice molding pieces. I can't say enough about how happy we are that the tin ceiling worked out. I was pretty worried for awhile that all the hours spent on scraping and stripping old paint and refinishing the tiles would be worthless because it would look awful (wavy and scratched up). Nope. It looks fantastic – definitely salvaged, but definitely handsome. This too will need another coat of paint (ugh, ceiling painting is the worst), but even that can't cancel out my happiness about how good it looks.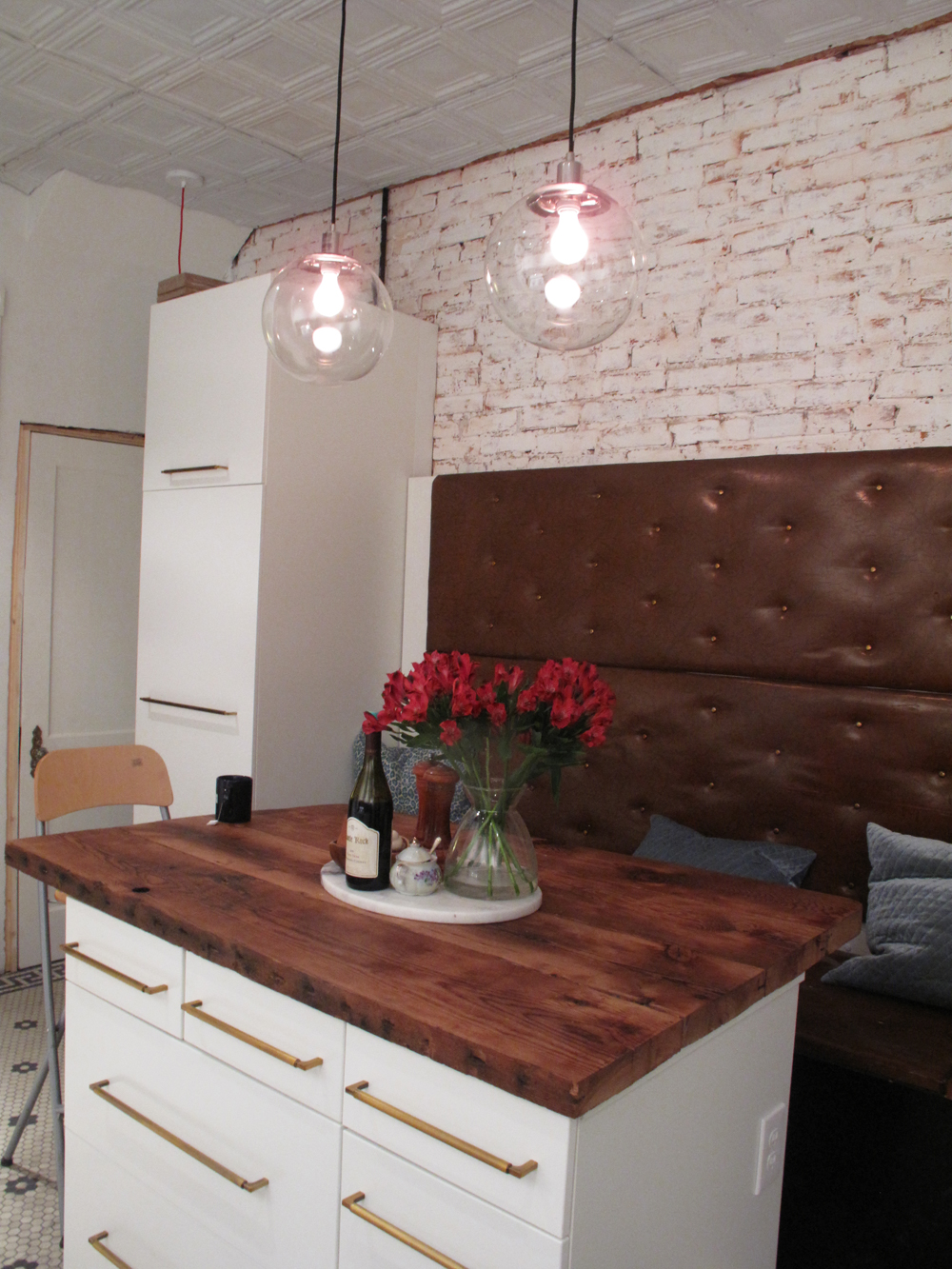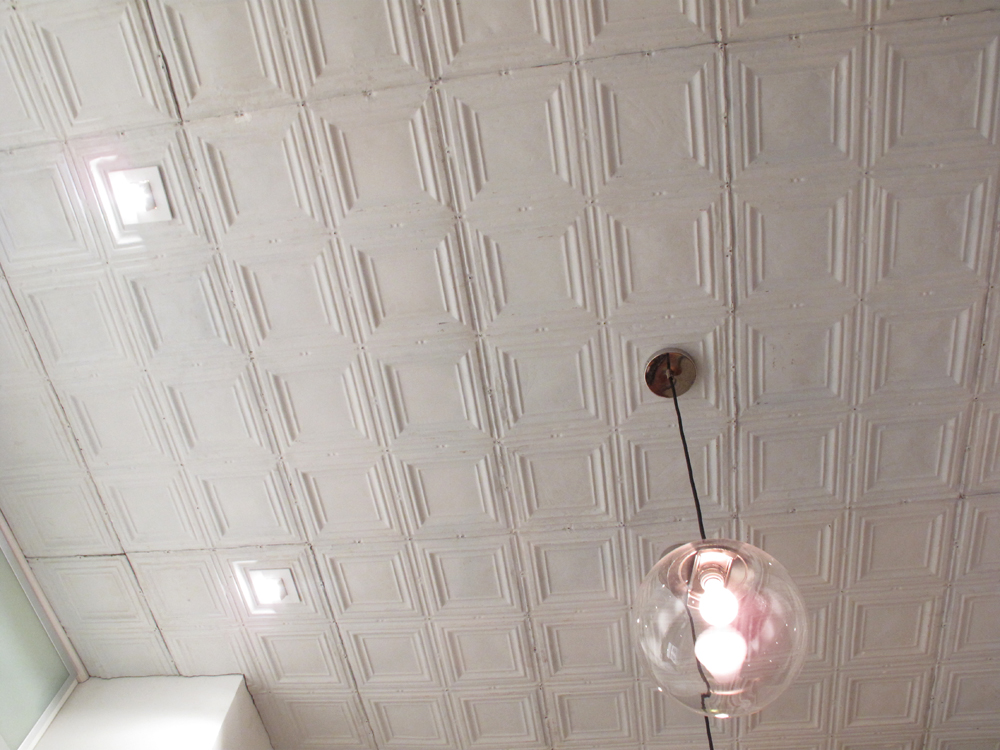 Oh, and all the lights are in their proper place = renovation bliss.
I made birthday dinner last night, that was an awesome, novel experience. Cooking in the new kitchen. ) We are hosting thanksgiving this week, and I am feeling pretty good about the looks of it.
Mhhhh, scallops and filet mignon. Happy Birthday Sergey!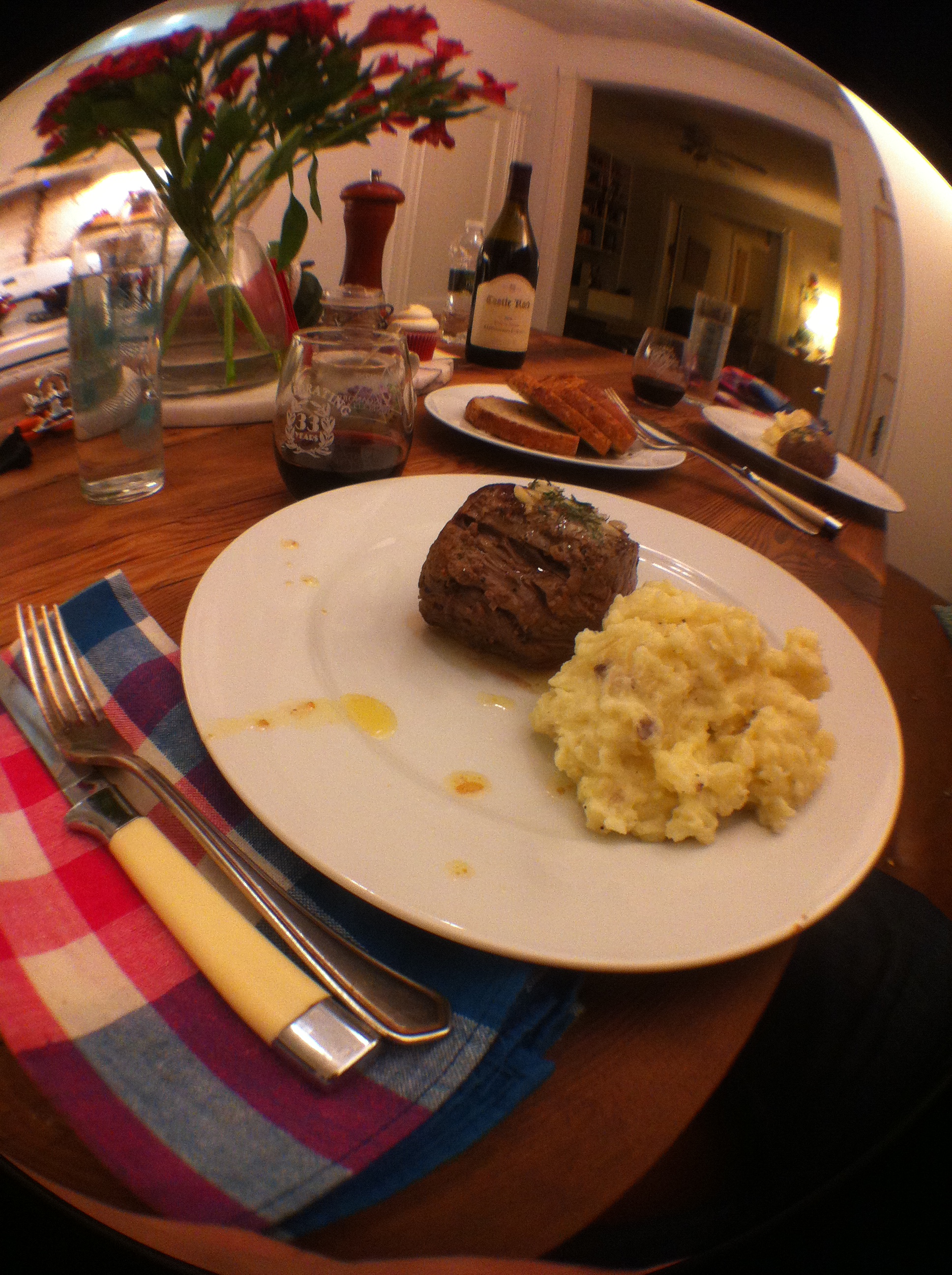 PS – Fish-eye lens for iphone (a birthday present for Sergey – thanks Mom and Elizabeth!) are awesome.