Great news – the VIB has appreciated by half of its original purchase price. We appraised well over the value that we needed in order to drop our mortgage insurance. In fact the VIB was valued high enough that we are able to take some money out ("cash out") in order to pay down our credit card balance and then maybe do an odd repair job here or there. Or do something fun? (hmmmmm, very active thinking on that part right now).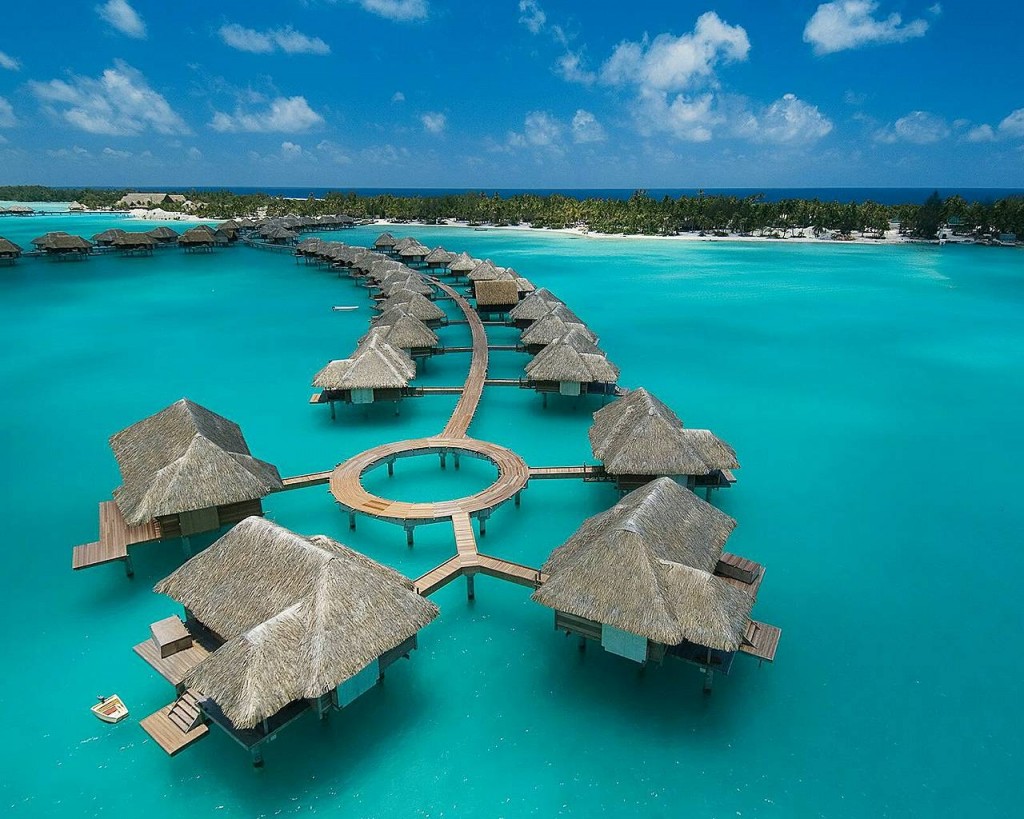 Now, I know how incredibly lucky we are to be in this situation. When we purchased VIB in March 2010 we thought that we were making a good investment in an up-and-coming neighborhood. We were optimistic, but couldn't have said that in three years we would see our value increase by that much, even with the renovation (that said we also didn't imagine replacing supporting joists and altering load bearing walls…).
Oh but there has to be a but. But, all of that said – we were disappointed with the report that we got back. Not the bottom line number so much, but the comparisons which were used to derive the value of the VIB, and assess not only the presumably rising stock of our neighborhood, but almost a year of our hard work (and copious amounts of money that we spent). Yes I know that if we were to sell  – which we aren't – the assessment of value by our realtor and buyers could be quite different. But still… Ok consider:
The way appraisals work — the house gets evaluated based on comparison value of houses that have sold nearby in recent months. The appraiser chose three houses to evaluate VIB against. One of those had to be completely gutted and the seller stipulated that they wanted a cash only offer within a week, that information, by the way, was in MRIS. The other two were in fine condition — but the quality of renovation, in my humble opinion, does not quite come up to par to what we did.
KITCHEN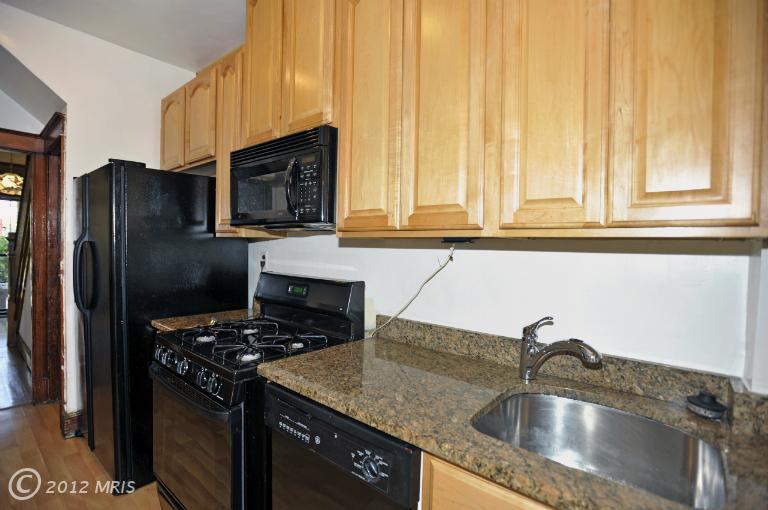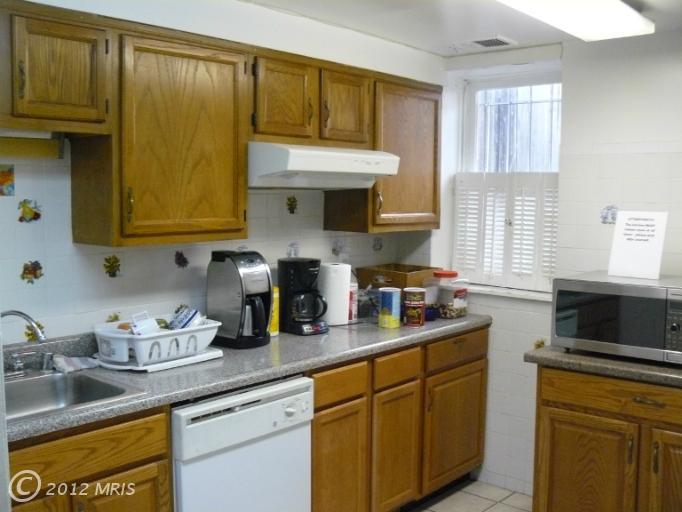 These kitchens were said to be modern and apparently have the same value as our kitchen. By the way in the second house, the kitchen is in the basement, and there is no kitchen on the first floor of the house. Also, I am quite sure that we had the same cabinets as in the second kitchen before the renovation.
For comparison, this is our kitchen: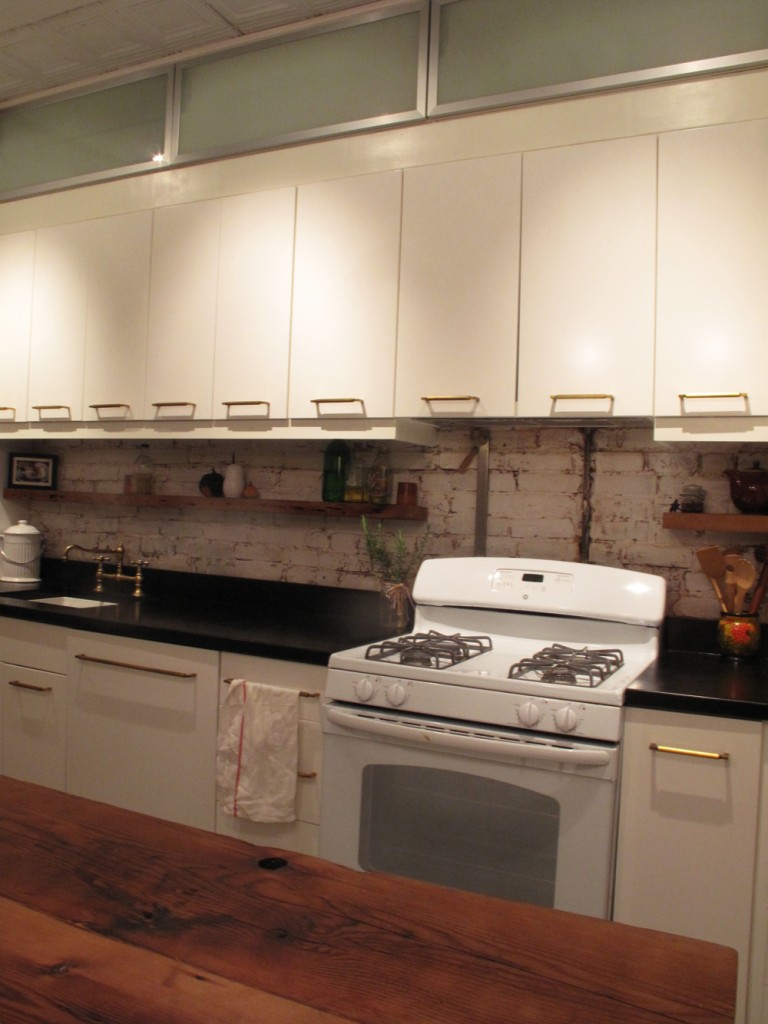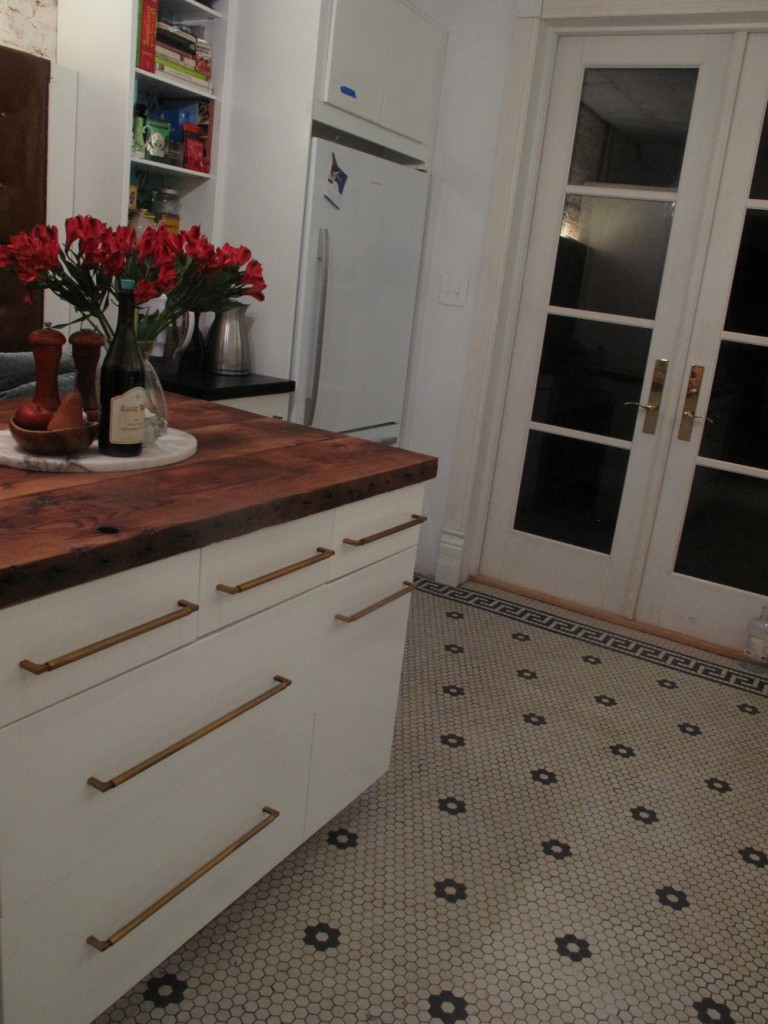 *i am transitioning to a new computer, and apparently lost some of the more recent pictures of our kitchen. So these are from when our contractors were still working on final touches.
BATHROOM
And the bathrooms – again perfectly fine, kind of remind me of our old bathroom before the renovation.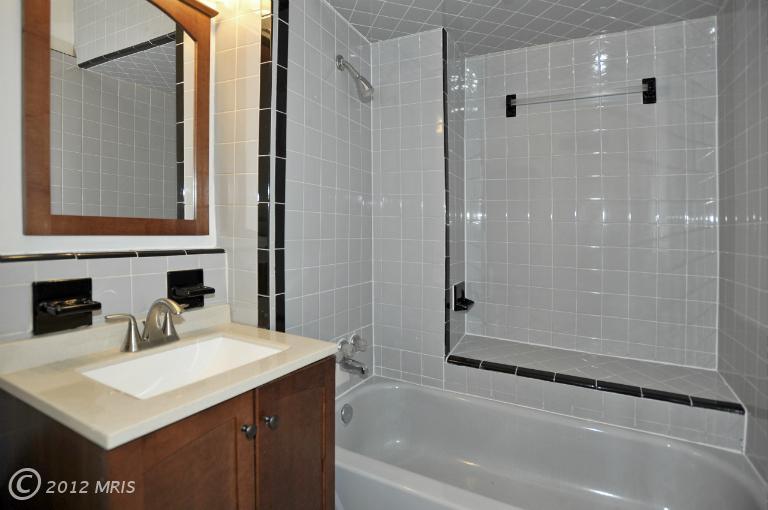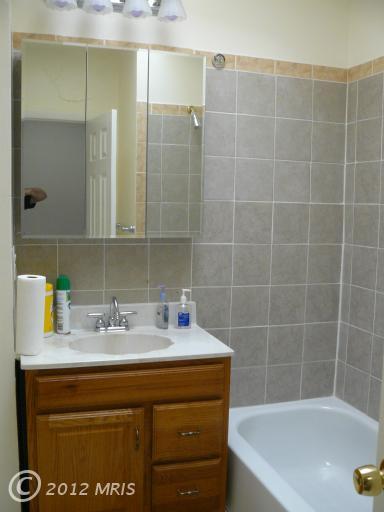 Again obviously in a perfectly good, useable, and even rentable condition. I would be totally fine living with either of those two bathrooms. But are they nicely renovated with great finishes and taste? No I don't think so.
For comparison, our bathroom: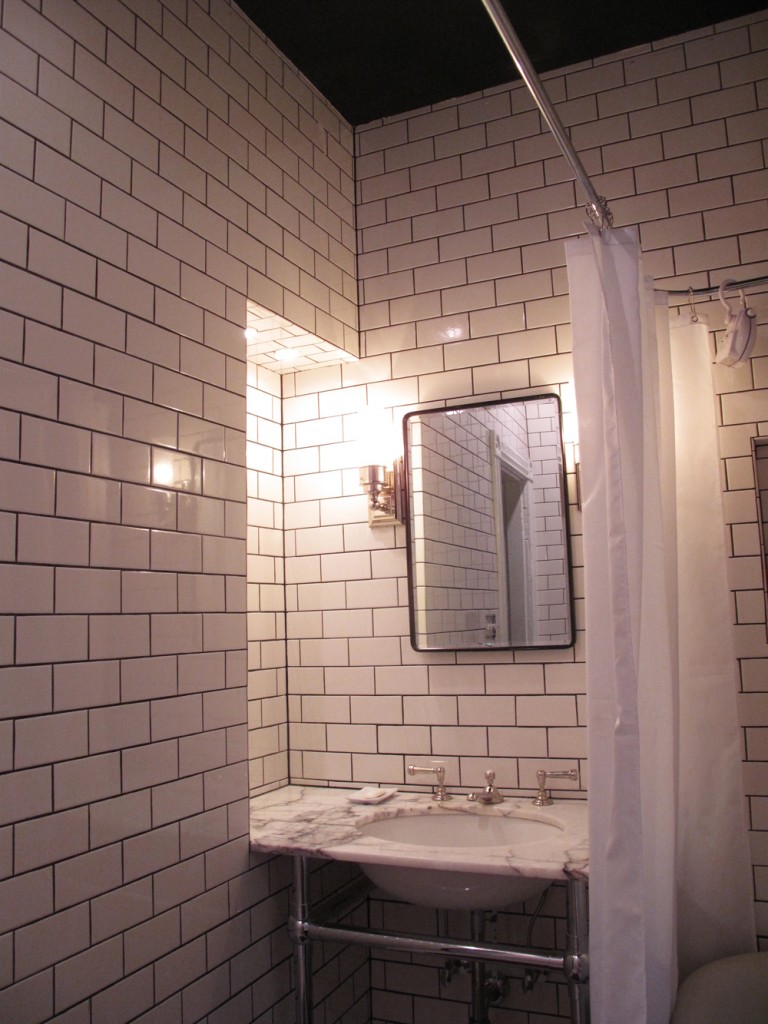 *again apologies for the less than recent bathroom picture, but you get the idea.
The appraisal report included another three properties in our neighborhood to "support the final conclusion of value." Again, one of those, according to MRIS,  needed "Investors who are willing to work…Advised to show in daylight hours. even though electric is on in bldg." that's as in – it needs a gut renovation and is not liveable. The other two were fixer-uppers that needed major tlc. And finally the appraisal report also listed two properties currently pending sale. Again neither of those renovated.
What can I say. This is a minor disappointment — particularly given that the evaluation appears to have been done only on the basis of the neighborhood and basic 3 bed 1 bath parameters. I don't think that any of our renovation efforts were reflected in the appraisal. Which in a bigger scheme of things doesn't matter, because we got where we needed to be with the appraisal and our new loan (we close in the next two weeks).
One lesson I would derive here – it is hugely important to add a second full bathroom. By itself it may only add 10K to the value of the house. BUT, i think that it shifts the entire comparison framework to another category of homes. My guess is the appraiser pulled up basic parameters (3 bed/1 bath) in the MRIS, and went from there. And the majority or renovated homes for sale in our neighborhood feature at least 2 baths, and many 3+.
So there you have it – we are very happy and will be toasting champagne once all the documents are signed. and ill take this minor disappointment – in the bigger scheme of things – any day over other scenarios.