We have a very exciting trip coming up in the next few months – Morocco. With an eye towards that, but also thinking ahead of all the other travels that I am sure we will be doing, I have been studying up on the oriental rugs. I am kicking myself for not acquiring a rug when I was in Turkey a few years ago – but back then I had not a clue of what to look for and no spare funds to spend (doing slightly better on both fronts now).
I love the way oriental rugs and kilims look in rooms – there is just something so elegant and majestic about them. I definitely want several in our house.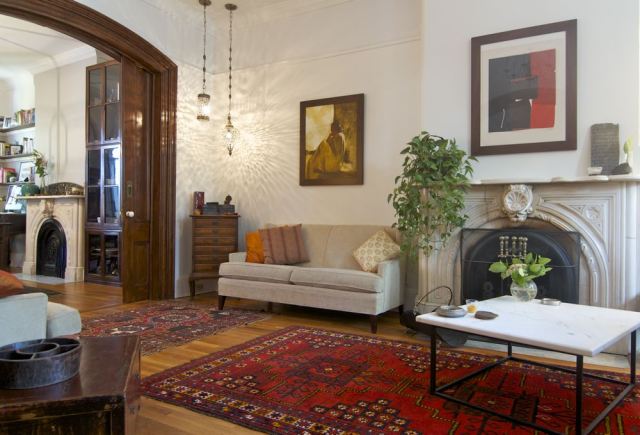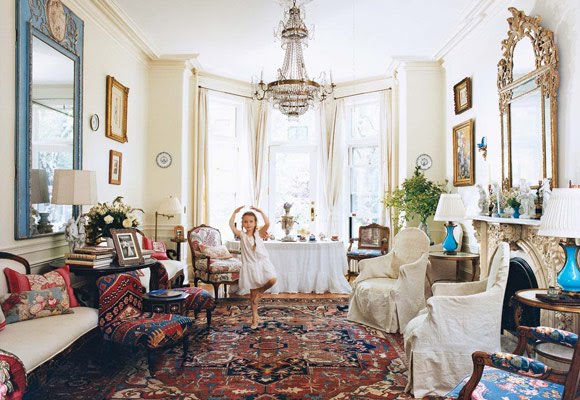 I had trouble finding good resources on the internet about the basics – although I have since found the Indigo&Ochre blog, which is an amazing resource on a number of artifacts from brass to yes, oriental rugs. I have also poked around on Amazon, and found this guide, by Lee Allene, which is very helpful.
But what I really wanted to mention here is that DC's own Textile Museum has an amazing program – Rug & Textile Appreciation Mornings on select Saturdays at 10:30 am, free and open to the public! I attended the lecture this past Saturday on Persian rugs and had a fantastic time, its so much easier to learn from an in-person talk by an expert.
The room was packed – 30+ people, so I would suggest coming 10-15 minutes early. They serve coffee and tea beforehand too! Man, I have been in DC for 6 years now, but I am still amazed at the amount and quality of resources that this city offers for its residents, no matter what your interests are.