So it happened. Months – almost a year! – of hard core renovation, plus some major upgrades in previous two years – A/C and repointing – and we were ready to get re-assessed. This is going to be the nitty gritty of what to expect, and is probably extremely boring for anyone not planning on this process. But the pictures are still nice )
***
In the run-up to the appraisal:
We locked our rate with the bank, which officially gave us 45 days to get everything done, including getting approved for the loan (lots of papers!) and getting an appraisal.
The bank orders the appraisal on your behalf when you give the go-ahead. You pay for it upfront though.
The appraisal can happen pretty much anytime once the rate is locked. However, to be safe, it makes sense to be approved for the loan first, just in case something doesn't work out — cause then you are out $400 or whatever the cost of your appraisal. At the same time, our mortgage broker suggested not to wait too late in the game – 3 weeks minimum before final closing date, because:
It may take a day or two to schedule the appraisal appointment (which it did in our case);
The results of the appraisal may take a week to slightly more than 2 weeks – the norm for DC is about a week and a half;
There may also be an appraisal review, which can take another week. An appraisal review happens in the case that bank thinks that comps were inadequate (for example dates sold and the parameters compared). Unlikely in DC, but still don't want to risk it.
–via–
Our appraisal was on Wednesday, so we won't know the results at least until late next week.
Here's what we did to get ready:
1) I made a list of all the improvements that we did since we purchased the house in March 2010. Then I stared at it in awe. Then I thought about all the nice things that we could have done instead (travel!) and kind of felt distressed. Then I moved on and thought about crossing the finish line.
Structural / major upgrades:
Replaced aging joists under the kitchen, above the kitchen
Repointed all three exterior walls in the rear of the house
Reinforced rear exterior wall, installed french doors
Replaced two exterior doors in the front
Added AC system
Upgraded electric panel to 200 amp capacity (previous 100 amp capacity)
Purchased new energy efficient Washer/ Dryer; Added Exhaust for the Dryer
Refinished original wood floors on first level, staircase, hallway and small bedroom upstairs
Added built-in storage on the first level, second floor bedroom
Gut Renovation:
Upstairs bathroom
installed heated floors
new plumbing lines
all new subfloor, tile on the floor
all new sheetrock, tile on the walls
added exhaust fan
new sink, toilet, fixtures
all lights on dimmers
Downstairs half bathroom
installed heated floors
new plumbing lines
new framing, new sheetrock
new subfloor
added exhaust fan
new sink, toilet, fixtures
Kitchen
installed heated floors
new plumbing lines
all new subfloor, reproduction tile on the floor
all new framing, sheetrock, plaster
all new lighting (incl. recessed and under cabinet)
all lights on dimmers
all new cabinets, including kitchen island
new appliances: exhaust, refrigerator, dishwasher
2) I printed out several comps of houses that sold in our neighborhood in recent months, in a desirable price range. *I had some (not a lot, but still) difficulty finding renovated houses with only 1.5 baths. Makes sense since most renos of houses our size will have at least 2 bathrooms, and a lot of them would be 3+.
3) And we basically worked like crazy to get everything done on time. Our contractors were still up on their ladders caulking the frame on the front door an hour before the appraiser arrived! Seriously, it was that close. Meanwhile, Sergey and I cleaned the house top to bottom, de-cluttered, and prettified with flowers.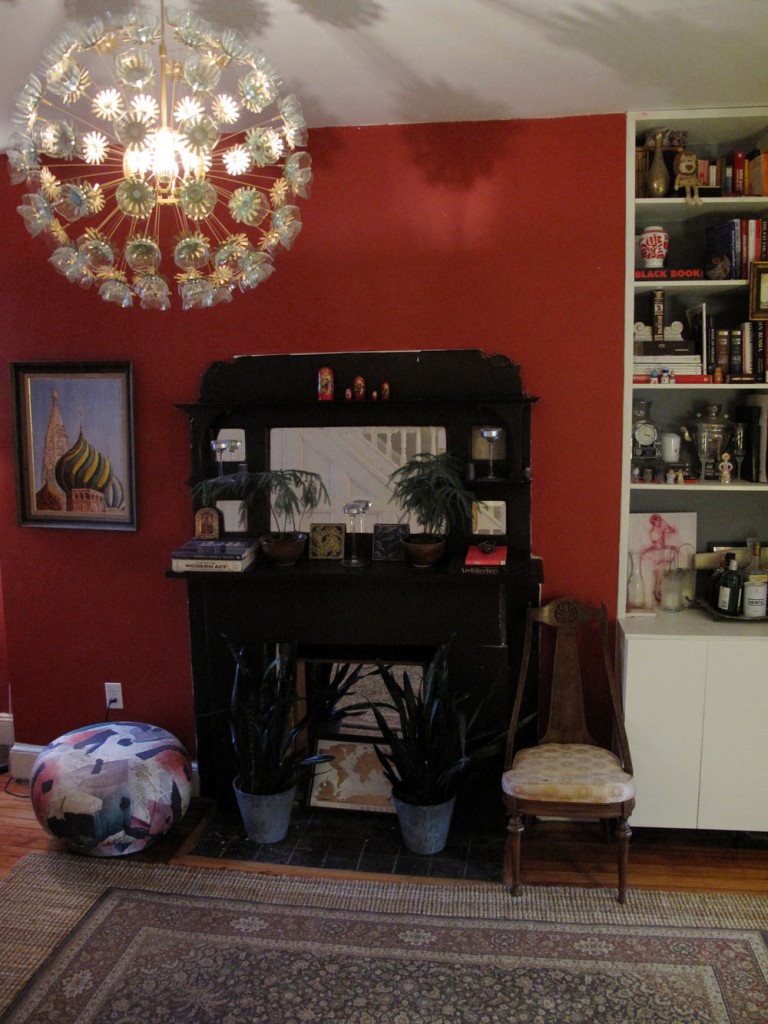 4) About half an hour before the appraiser arrived I turned up the forced-air heat and the heated floors.  And, all of the lights in the house got switched on, even though it was still light out.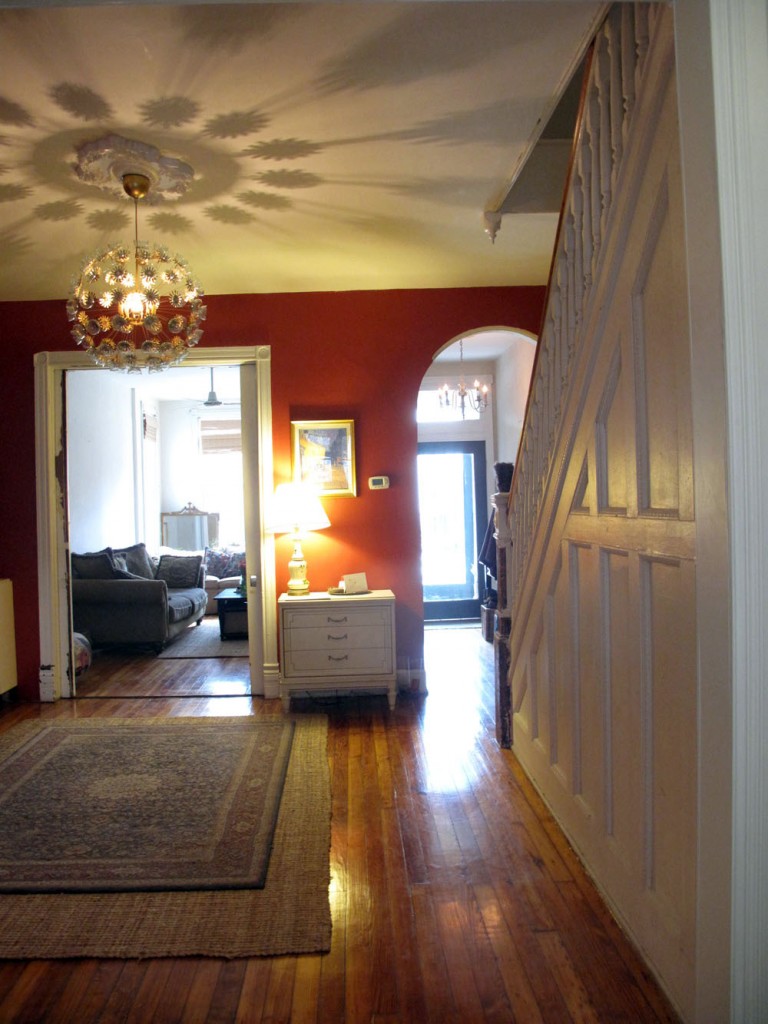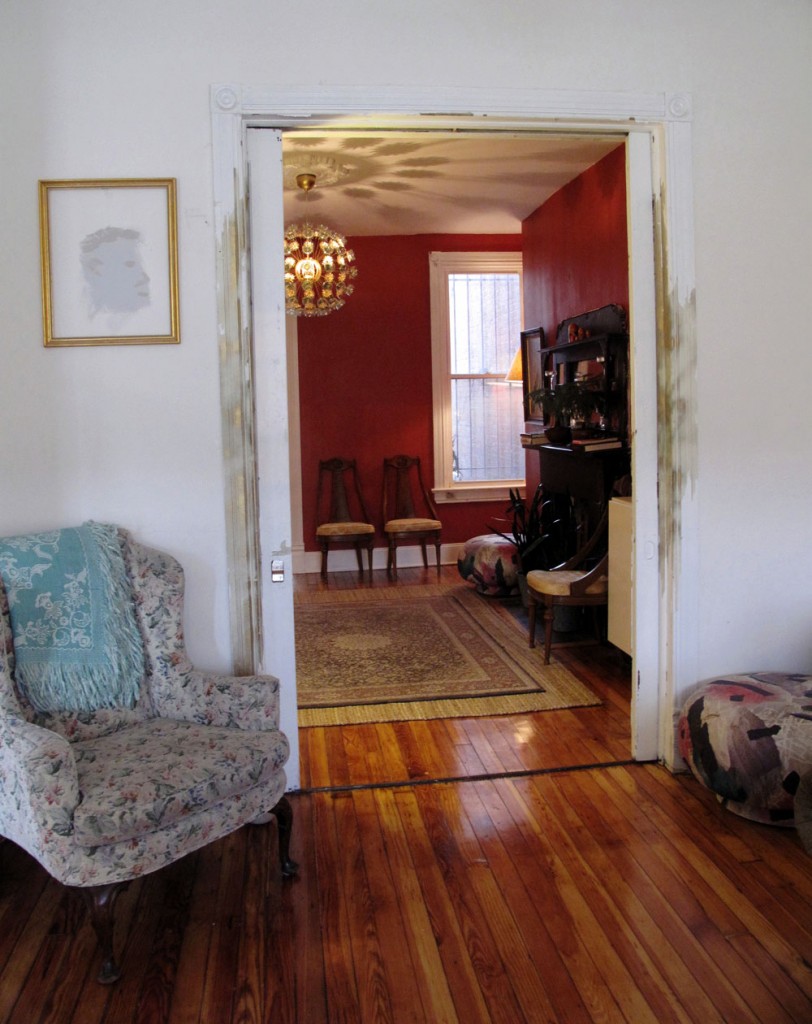 The appraiser arrived as scheduled and was extremely nice. He went straight for the backyard, and took pictures of everything with his point and shoot. He also did his own measurements for the square footage of the home. The only part that disappointed me – he spent more time looking at our basement than the three bedrooms upstairs! All the effort cleaning, and all we got was a glance through. Despite Otto's best efforts of a very cute nap.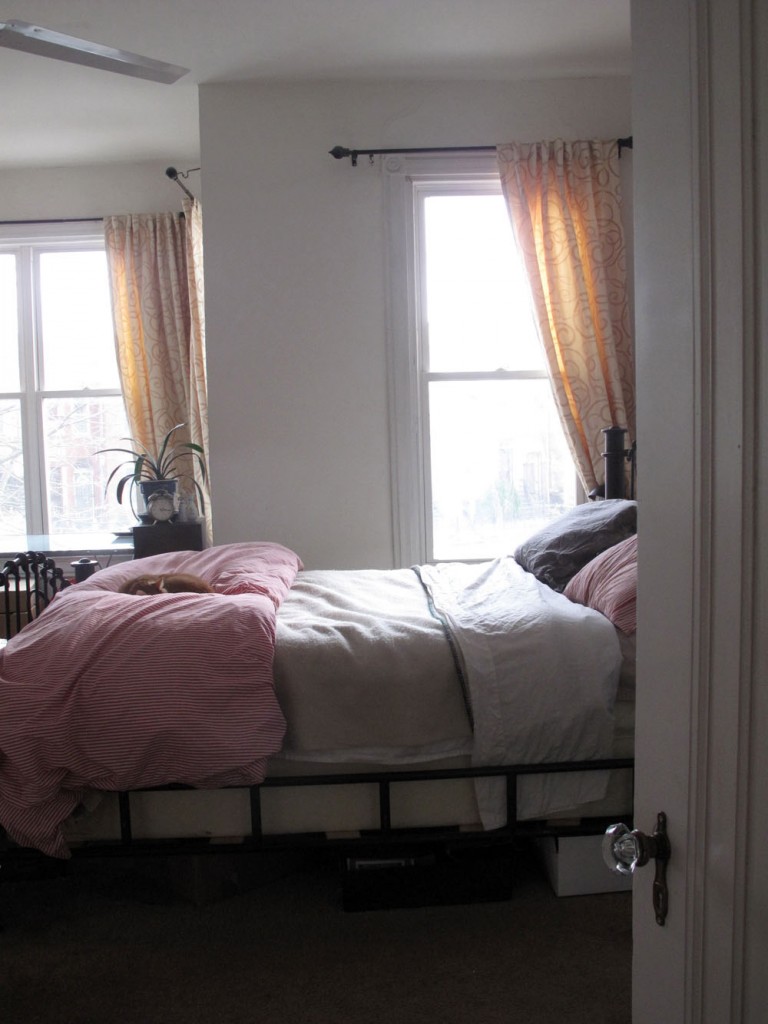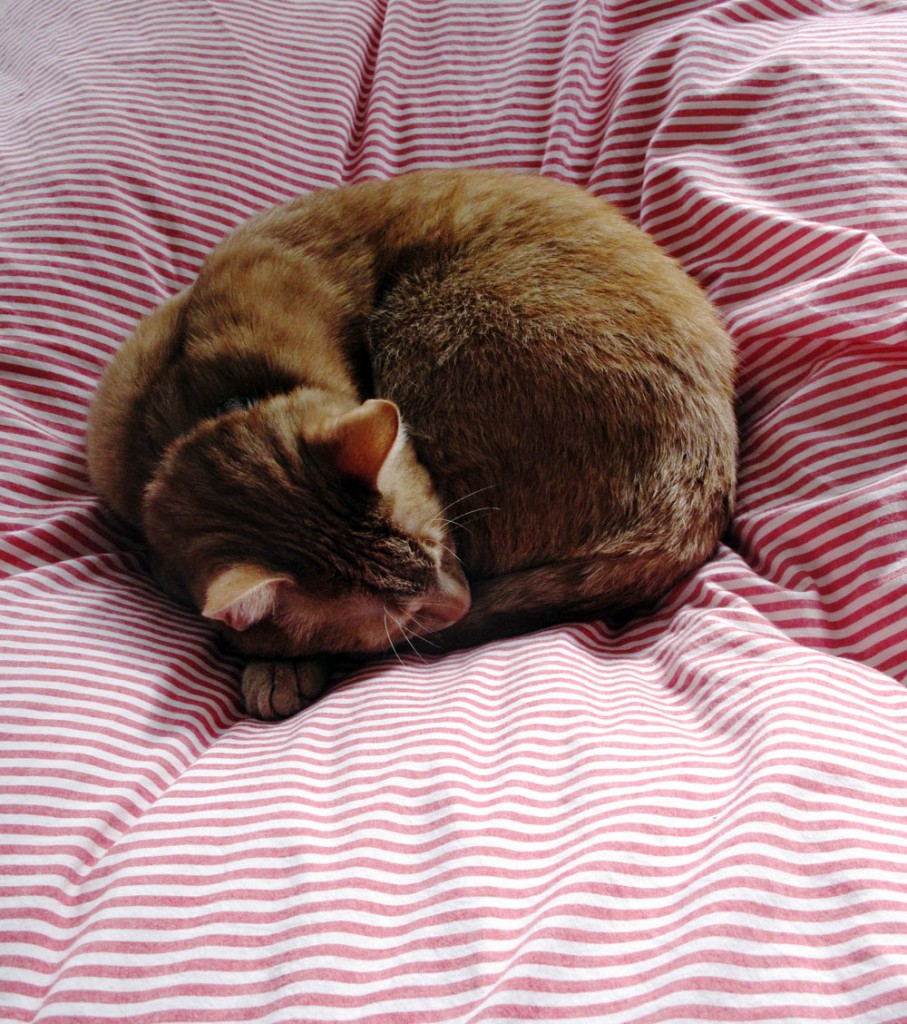 We then went through my list of improvements, and he also asked for approximate dates of when the jobs were done and how much, approximately, we spent on all renovations total. Finally we discussed how much I thought the house was worth (comps came in handy!) and why we would like to end up at a certain number (having certain amount of equity is necessary to drop mortgage insurance and perhaps take some money out without penalties).
We consulted our friends who had gone through re-appraisal before us, and apparently these are typical questions to be prepared for. At least in the DC area.
That's it. The whole appointment took under an hour. Maybe 35 minutes. All of those efforts and 35 minutes later it was all over. Now we wait.