Now that breakfast made at home is hardly an option – due to cooking, clean up, and time constraints we have a new Saturday favorite tradition. A walk down North Capitol to get the requisite delicious items. First up is always Catania Bakery – not because its the closest, but because they run out of delicious Italian pastries by 9 am or so. And its not going to be a good day if you miss out on these exceptional apple croissants, the bread is excellent as well.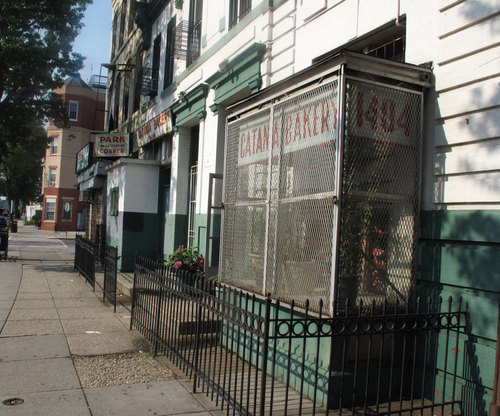 Catania is only open to the public on Saturday mornings from about 7 am until noon or they sell out f the delicious goods.
Next up, on our way back we often stop for fresh coffee, breakfast sandwiches and delicious cookies (you can never have too many deserts when you are renovating) at Uncle Chip's. Unlike Catania, which has been in business since the 1930s, Uncle Chip's is a new – and very welcome – addition.
One day, when we have a bit more time on our Saturday morning, we are going to sit on this sweet patio and enjoy our refreshments.
But for now, its all about get-in, get-out, and get back to renovating.We are not alone in our feelings for Saturday North Capitol walk- some neighbor friends strolling back with the goods.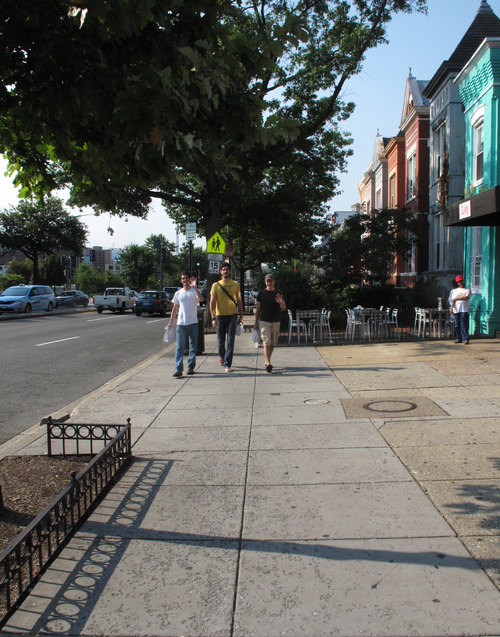 I hope that these businesses continue to do well. Something tells me though that competition for delicious Saturday morning treats is what I really will have to worry about soon.