The door has arrived. Or rather Sergey and our builder picked it up and delivered it home, since the warehouse wasn't ready for delivery for several more days.

But before we can get to the good part, it must get a little uglier. And so we are all boarded up.
It took just about an hour to remove our door and window in the kitchen,
Along won't our security bars. These things always made me feel safer – we are in the city after all- but the look would not be becoming on a beautiful French door. Plus the cost factor – it would be another 2 or 3 thousand to make new 8′ by 5′ security bars. So off with the bars!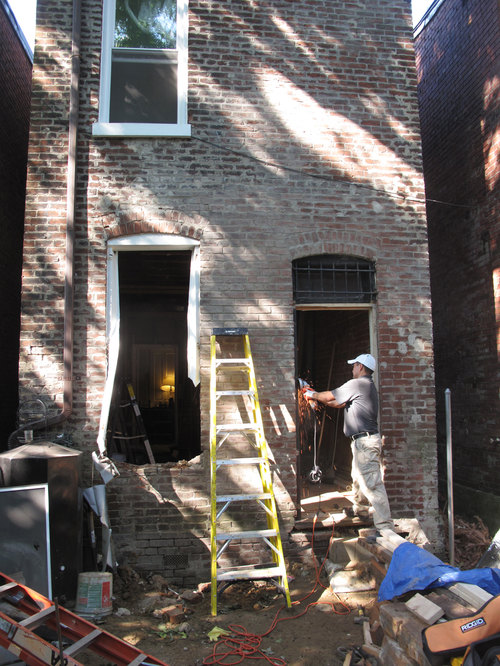 The masons started bricking up sides, but the middle of the original brick is still there – since this is a load bearing wall, we need to install a steel beam to support the weight of the house. We had a structural engineer look this over and ok this part.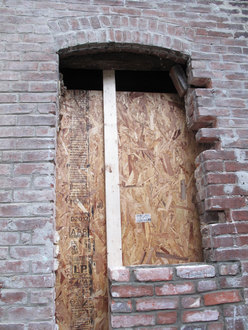 Oh and we also had more old house discoveries with the old window pulley system apparently still residing inside the old frame, while the new vinyl window was installed right over it. I want to keep these, what should we do with them?