We have visible progress! More of it! Yay. We already mentioned that heated floors were on the agenda, but here they are all set into the upstairs bathroom floor (also notice the sink hook up, there and waiting):
And our bathroom floor all covered up and ready for more thin set and tiles – a highly exciting prospect that gets us one step closer to functional bath, since as of right now we are still shower-less and sink-less.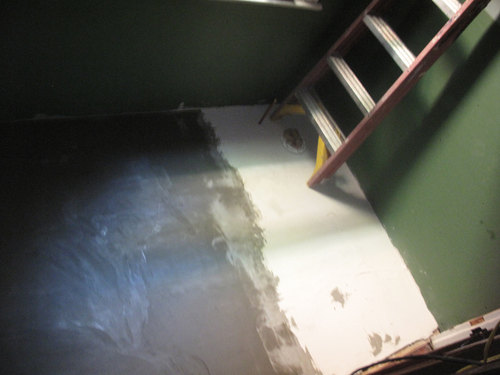 and here is my future electric switch – i know, its the little things that get me excited.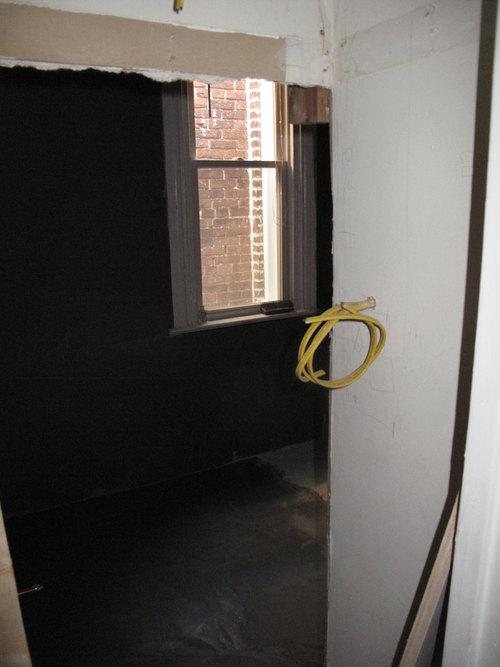 and all of the other electric wiring running through the frame of half bath downstairs (this one tiny little room is very important!) And that make shift curtain is our temporary door, or when you know, we host gatherings and people actually agree to show up in these conditions!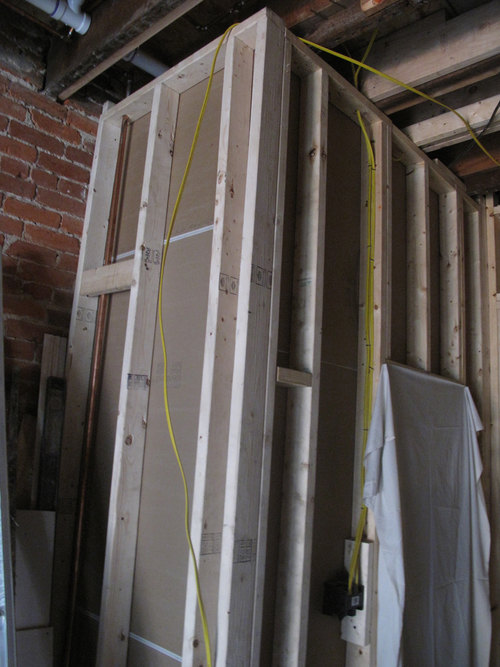 More to come this week – it should be big, hopefully!