A sneak peak into something awesome! Ta-da: Our upstairs bathroom floor.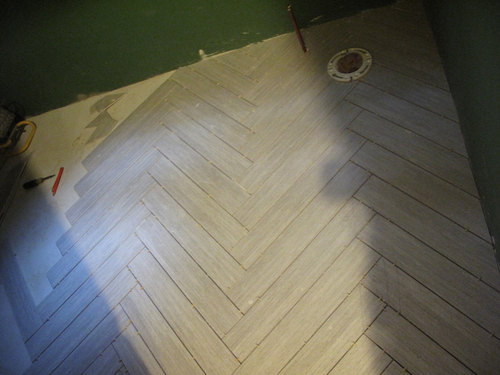 Beautiful, huh? We are still so far away, and its moving sooooooo slowly. but at least we like where we are going with this. Here's the floor with additional layer of thinset before the tile was put down:
There is some progress in the small half bath downstairs too. We got a ceiling frame and noise maker vent fan was installed.