Think we will get to 100 days of construction? That's very plausible. Anyway, we are moving right along, and its almost as exciting as the very beginning of this whole thing (we are just more tired, so emotions are dulled). But seriously, this thing is coming together and we likey!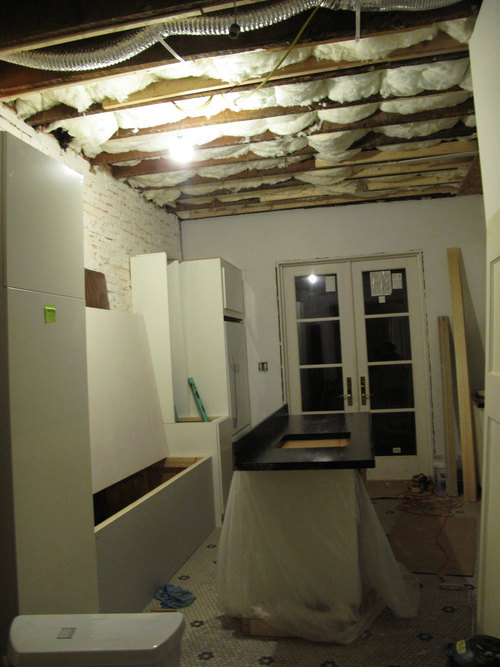 I know, this looks like a mess – and no the counter is not staying on top the island. But to me, its a beautiful mess. The giant pantry at the end of the bench is the last large furniture piece to move into its intended spot. (the toilet that you see on front of it, still needs to migrate, however). It all fits! there's enough clearance for the basement door to open-measured and remeasured to the last inch here when planning.
The bench is looking good. Leaning against the wall is the bench seat, and a primed plywood panel that will be used to mount the back cushions (which look just like the seat). Its going to look amazing. The panels are made out of Naugahyde (fake leather) which is fine with me, particularly as these may be considered cool vintage artifacts, and also because I didn't have to make or custom-order.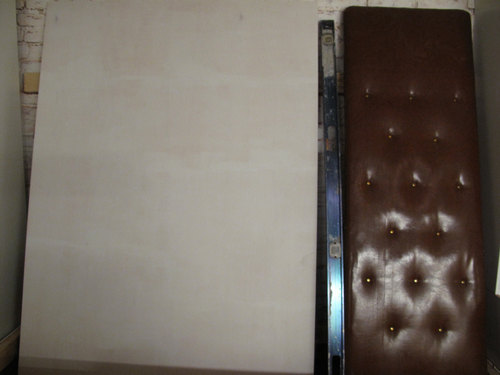 Here's the frame portion where the plywood panel will be screwed in. The frame will also act as a ledge where we can prop up art, or whateves. have i used the word exciting too many times already?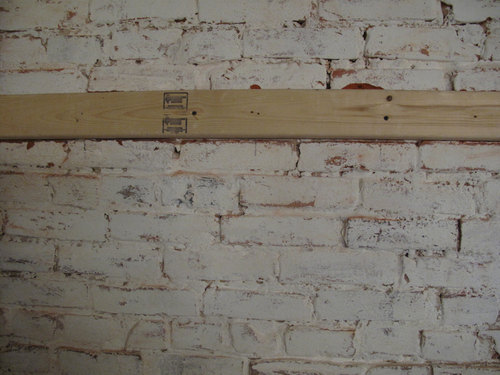 Otto explored the bench innards, and despite the mess left over from installing the frame/ledge, approved. Very much so.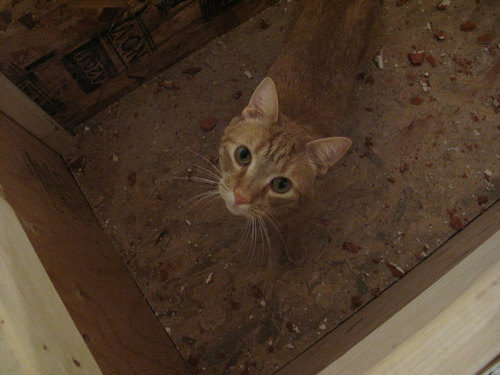 And over on the other side of the kitchen, more stuff is happening. Crazy, I know! The cent hood is in. And its sleek, unobtrusive (pretty much invisible, unless you happen to open the cabinet doors), and hopefully will serve its intended function for years to come.
*And yes, it still needs an actual exhaust duct.
A few miscellaneous items – all the doorways in and out of the kitchen are framed and ready for their final vanity pieces, aka moldings, aka I must finish up the stripping/priming/painting asap (ick).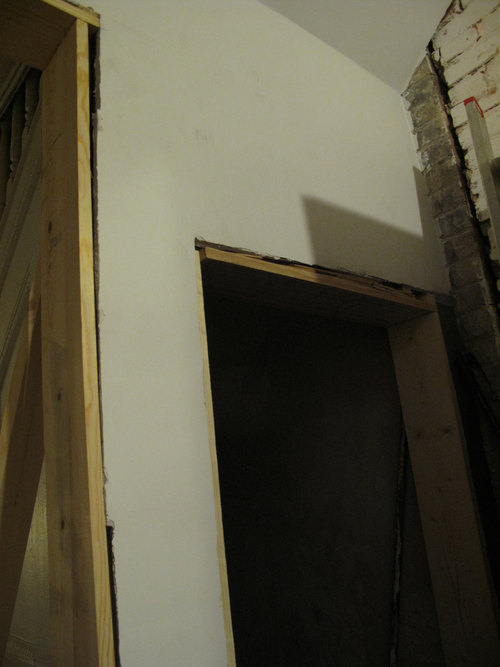 And last, but certainly not least – the grout on the kopeika floor is done. Ta da!