We have made quite a bit of progress on our built in shelving unit this weekend. The first word that comes to mind to describe is HUGE! I mean we knew the dimensions (obviously) before starting but to see it in person, is really awe inspiring. Anyway, back to the actual progress report.
We are following directions from This Old House on how to make built in shelves, and so far with very good results. In general I find that they have very good DIY directions as well as research on products. Also this link gives good info on dimensions for shelves, as well as, load bearing references — i.e. since our shelves will be 48″ across and .75″ in girth they will need a support in the middle in order not to sag.
So this weekend, Sergey built additional supports for the base cabinets, and also secured the base cabinets to the wall. *the green thingy is an air filter positioned over our A/C intake cut into the floor; the intake will continue to "breathe" through drilled holes in the toe kick.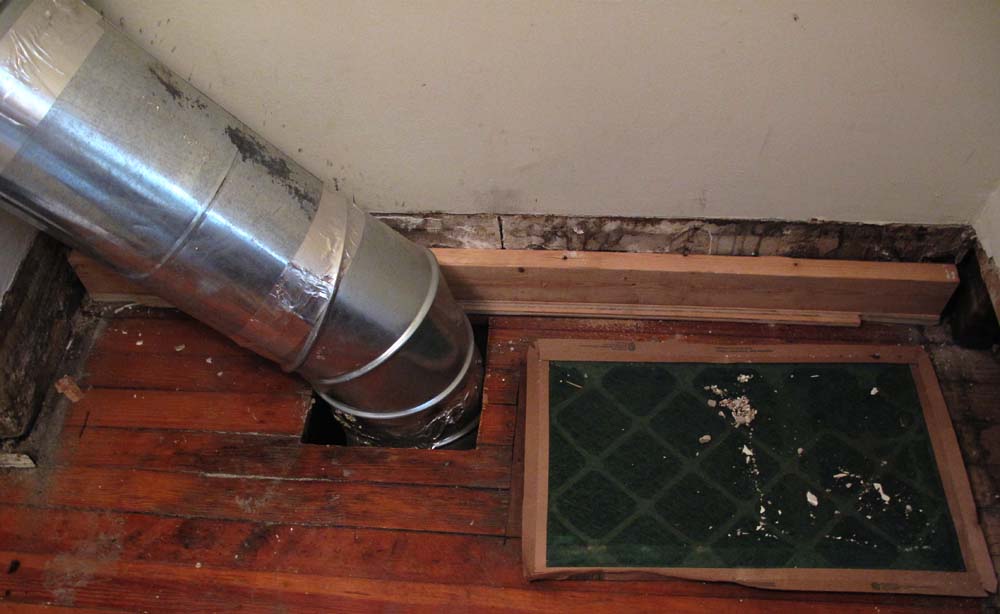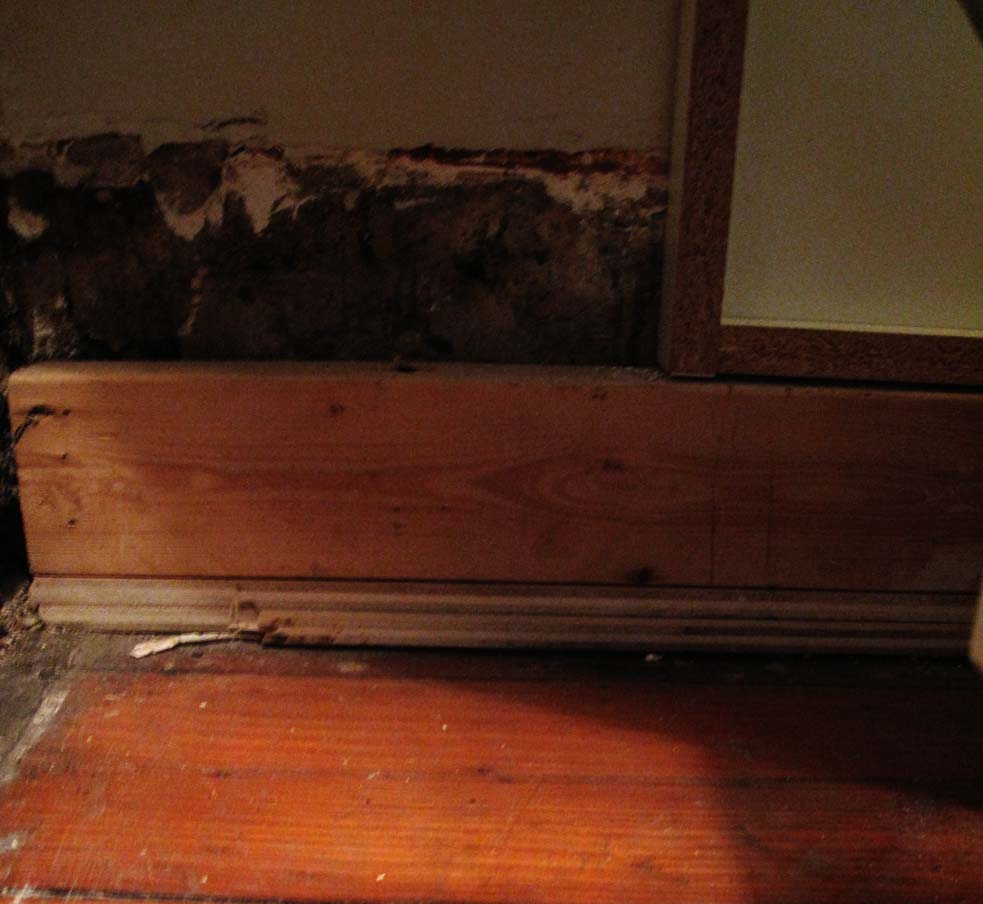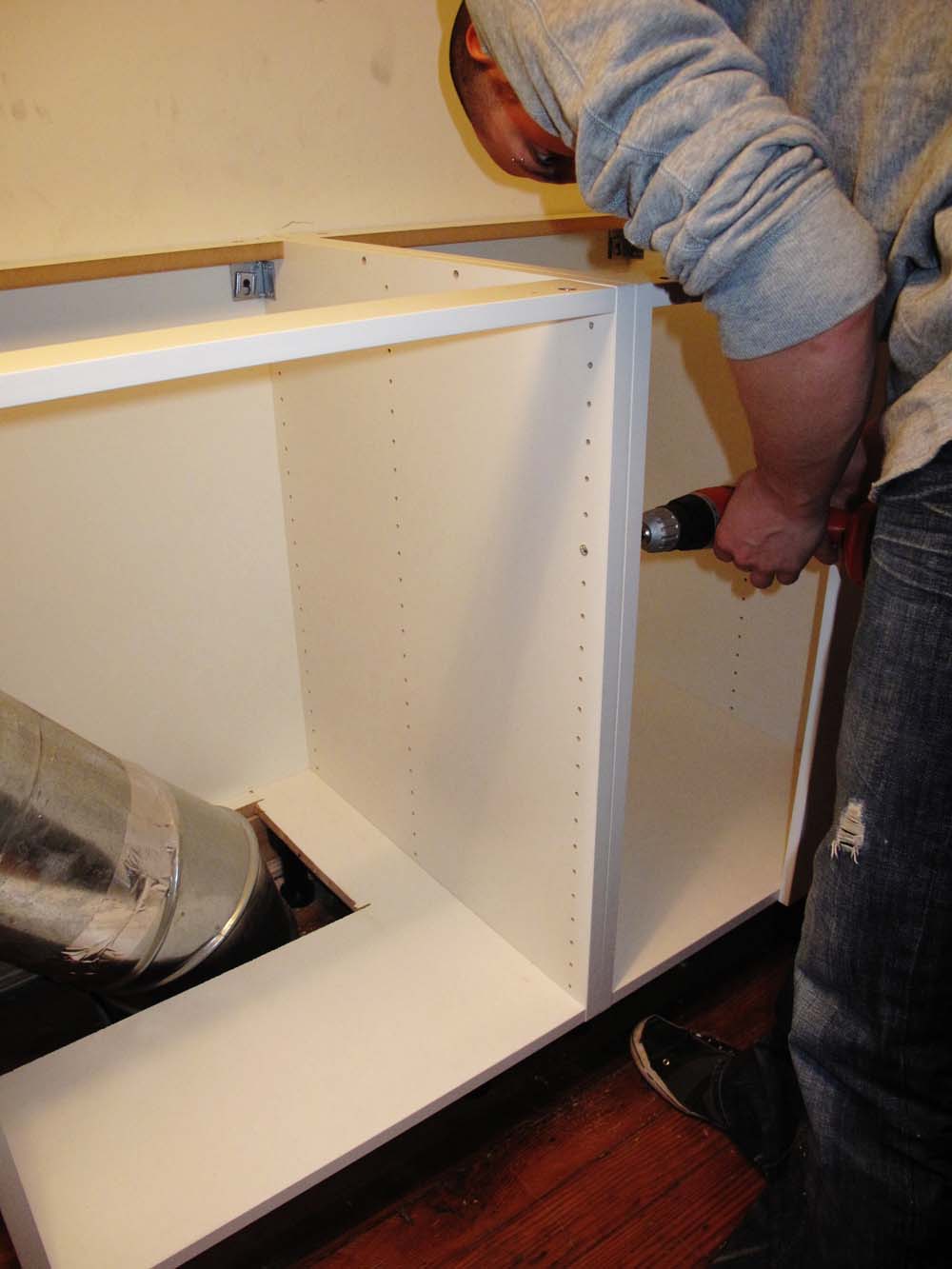 He also measured and cut all of the pieces for the unit that will go on top of the base cabinets. Here he is displaying his cutting skillz!
As with every project, prep (aka measuring ) took as long as if not longer than actual cutting and assembling. But cutting was actually not that easy since sheets of plywood are heavy. I actually had to help, mostly by trying to help support the giant pieces as he guided them under the saw (this also gave us quite a chance to work on our communications skills). If you have got 3 minutes to kill here's it is in all its uncut and unedited glory:
We also tested out what the shelves will look like once they are up — that's when i got the these are gonna be HUGE impression.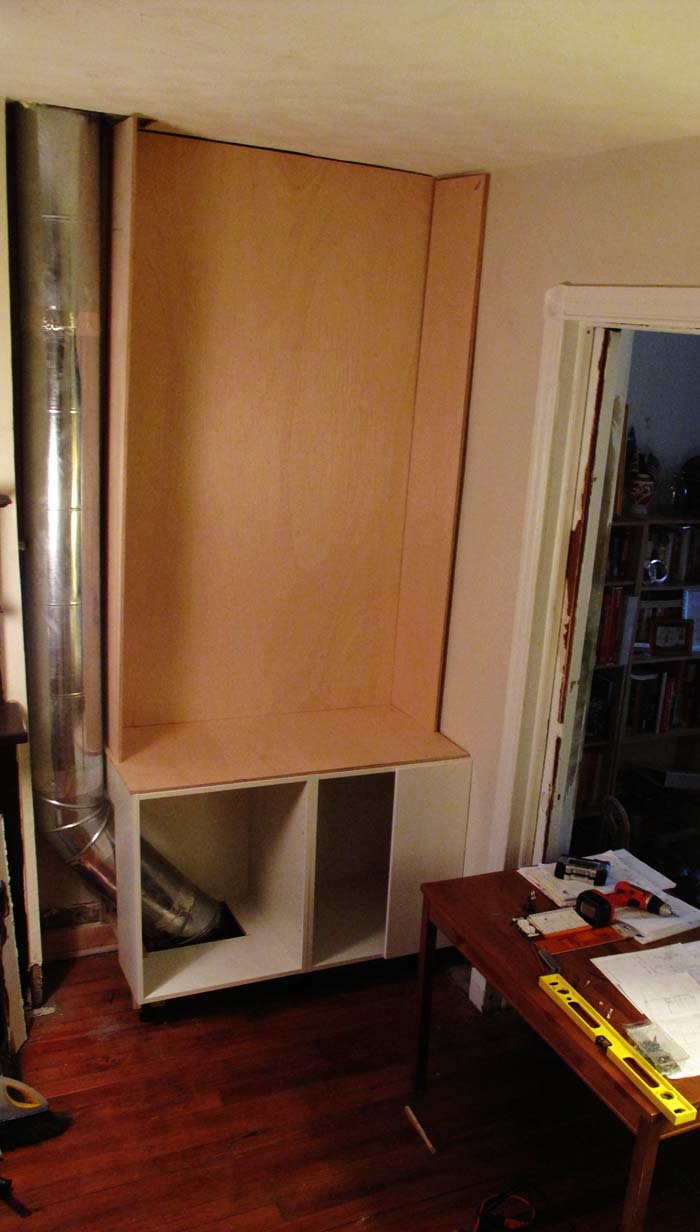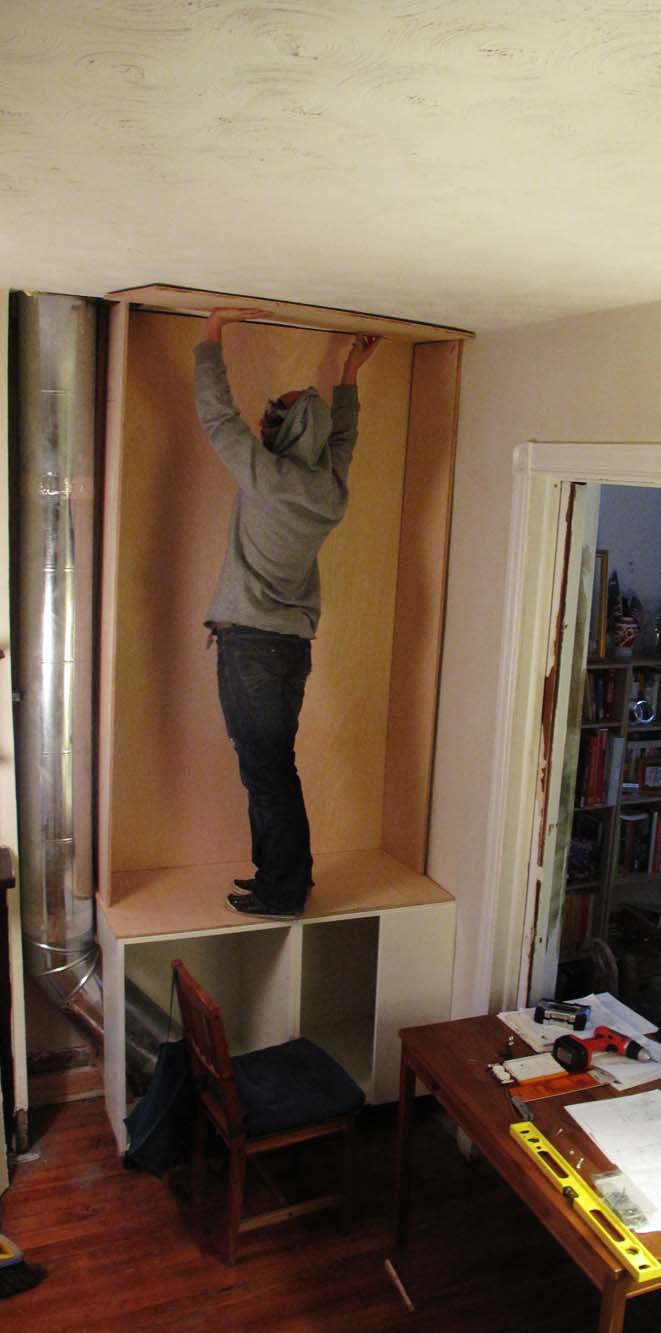 And also began assembly by gluing smaller pieces to the inside part of two side walls of the shelves which will basically allow shelves to 'slide in' kind of like drawers. Although these will be permanent because once the shelves go in, we will attach molding to the outside to make everything look seamless and built in.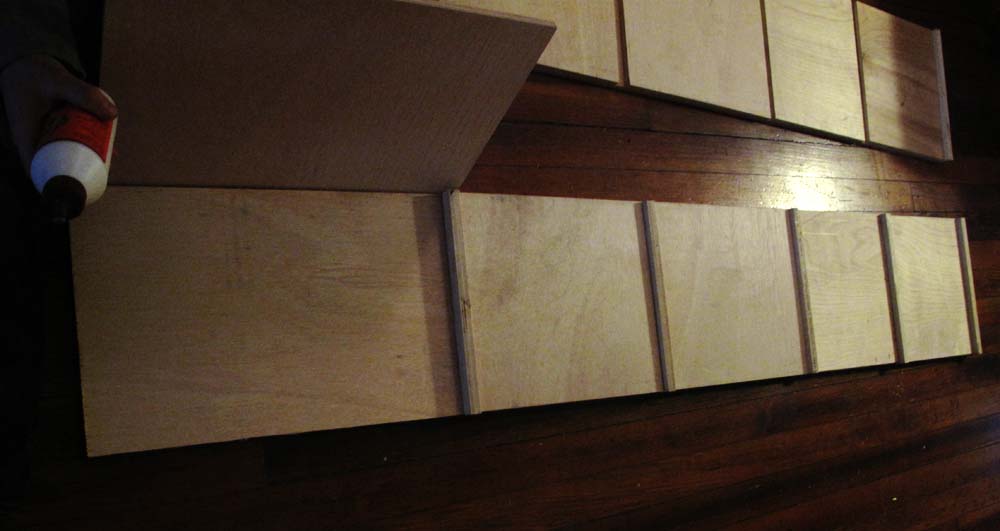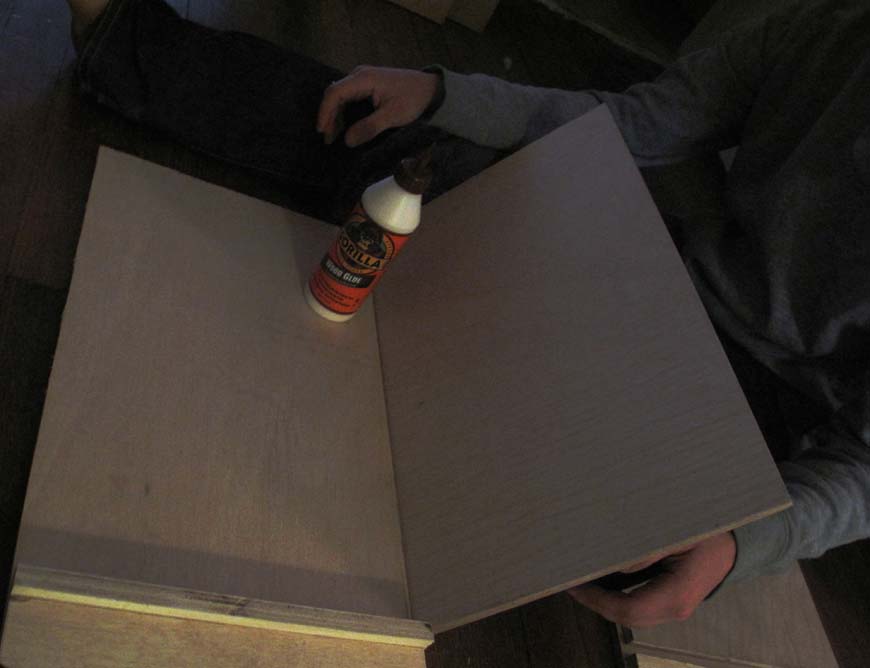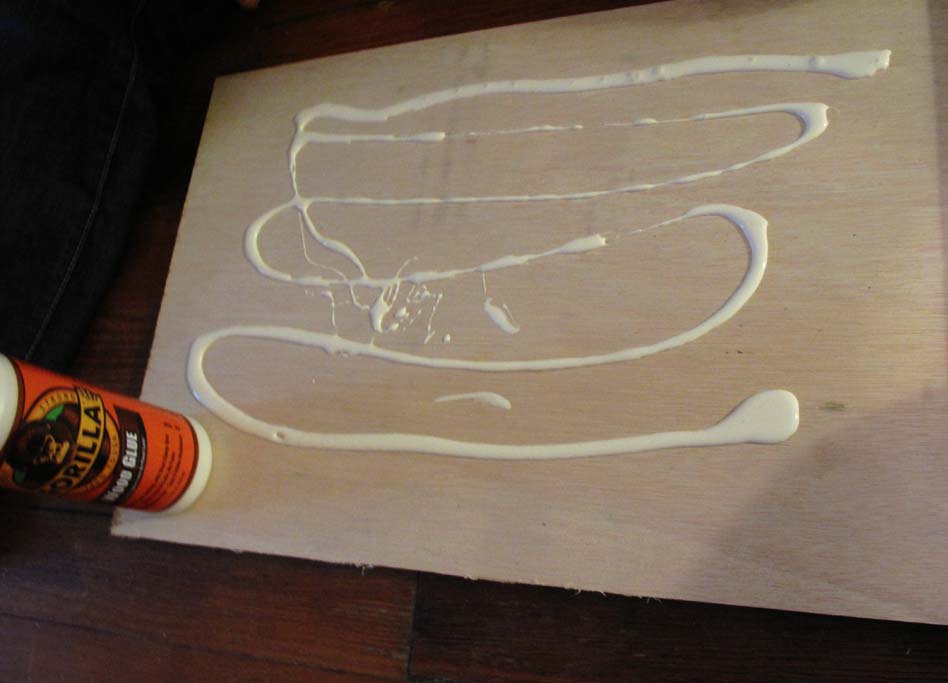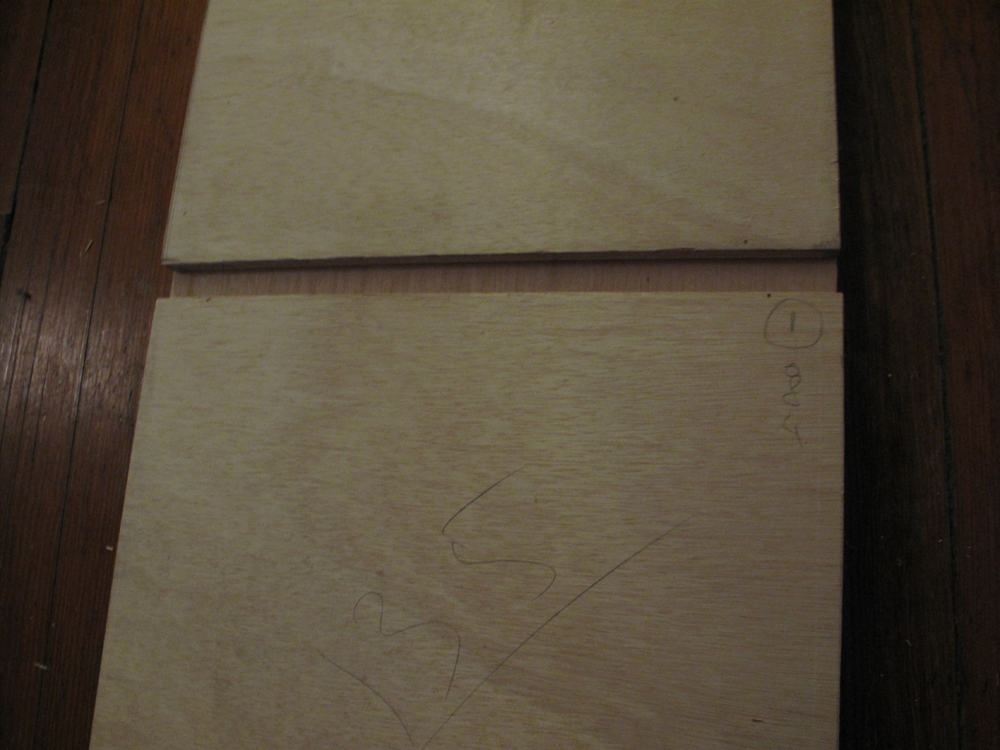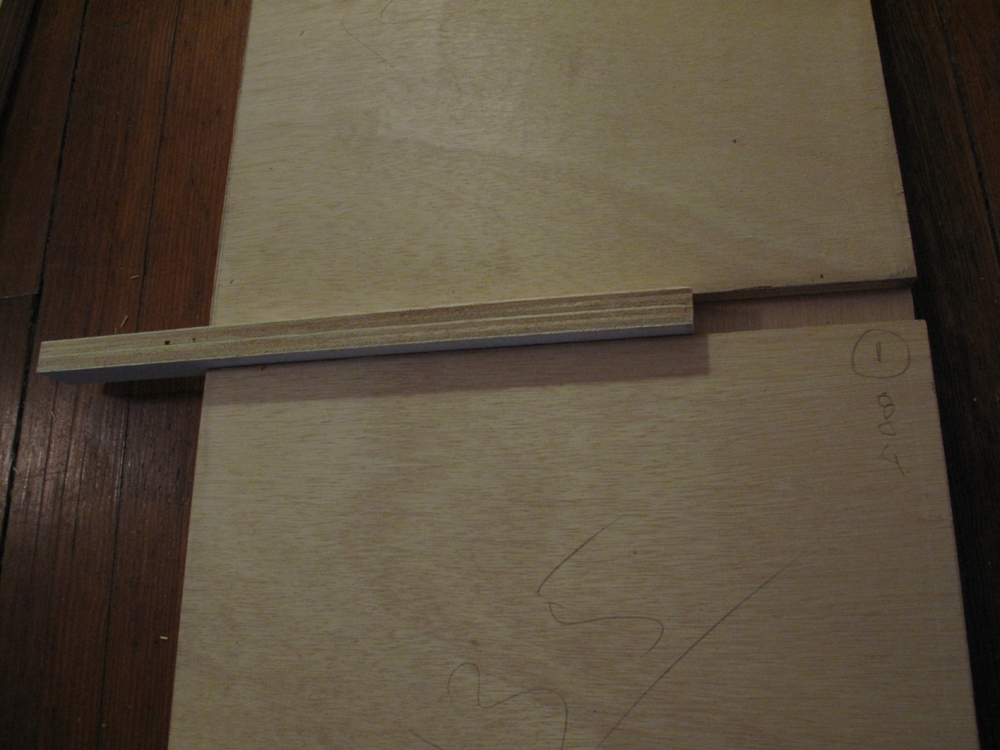 So to finish things off Sergey still has to screw everything in place, cut supports that will go in the middle. I will sand, prime and paint before we put the unit up, and also attach molding. Speaking of paint, I think I will paint the whole built in white, but might go for a dark color on the back wall of the shelf.