As I have mentioned before, we are replacing nearly all of the overhead fixtures in the house. My most favorite addition, by far, is a sputnik chandelier in our dining room (the red room). Pictures really don't do it justice, it looks incredible in person.
I had bookmarked the tutorial on transforming the IKEA Maskros this beautiful chandelier more than a year ago, and have in fact had all of the supplies to make this just sitting and waiting for the right moment. Jenny from Little Green Notebook is a DIY genius – seriously, she has the most amazing ideas! This one was super easy, and relatively fast.
The most time consuming bit was tracing the paper flowers in order to cut them down to size – I chose to stick with 2.5″ diameter as suggested in the tutorial. And the actual cutting. It probably took me several hours, which was fine since I caught up on junk tv.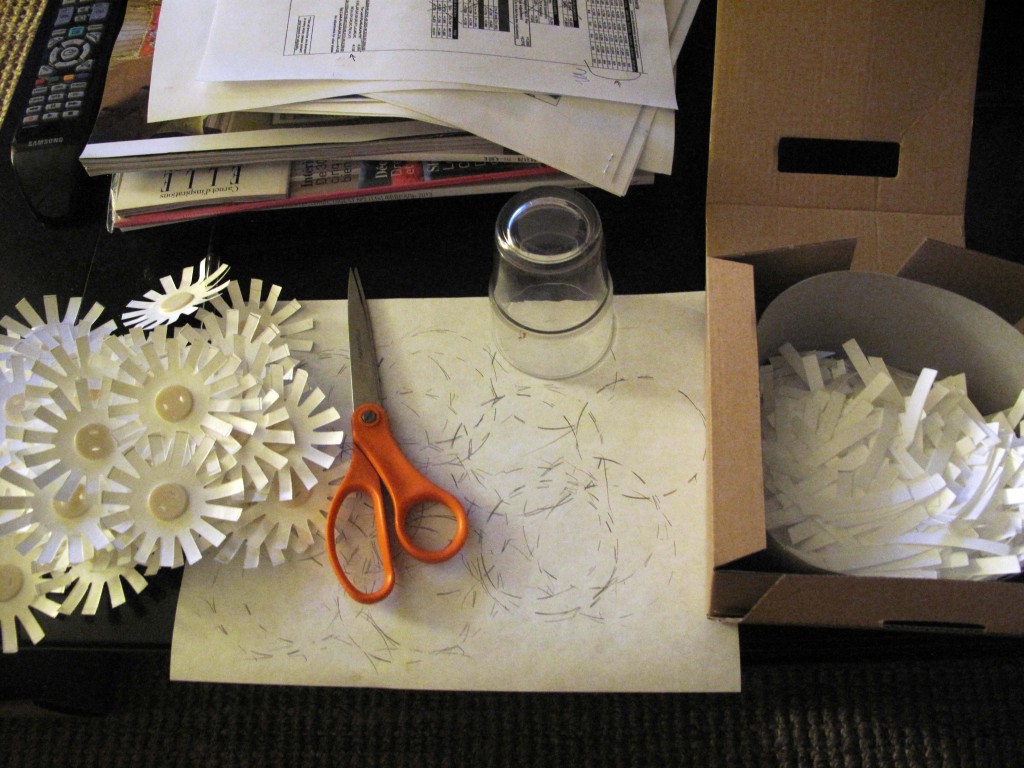 Instead of painting the florets individually I used Rustoleum's Brass Spray paint, and that only took a few minutes. This has to be done in an enclosed space, as the paper flowers are extremely light and can easily fly off even with mild wind. I also spray painted all of the other parts of the chandelier.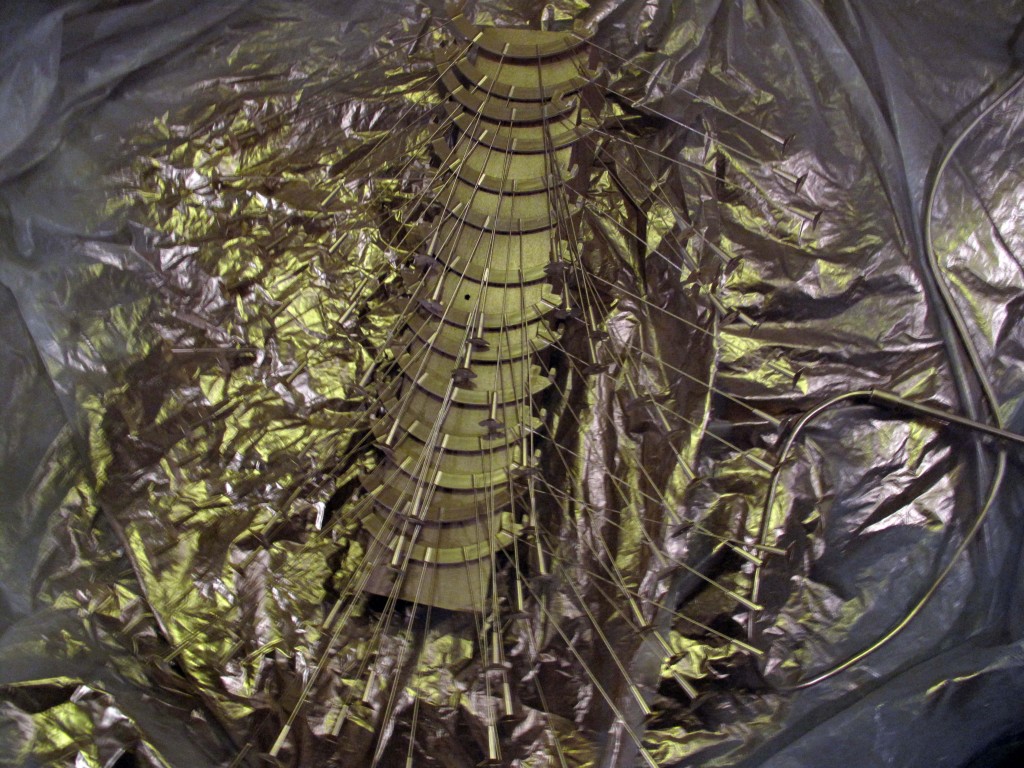 I also followed the direction to glue the amuse bouche cups to the florettes – easy, and even enjoyable if done with quality tv programming in the background. I just checked amazon and the cups are no longer available, but you can find them here. Only one box for the smaller fixture (which is what we have).
Everything was going splendid until I realized that the fixture calls for a 25W bulb. That's kind of not really bright enough for our dining room, which is a dark space since there is only one, north-facing window that comes out onto a narrow ally, and is pretty much useless in terms of light. So we came up with an idea of gluing small round mirrors inside each cup. I used 0.5″ mirrors, but I think 1″ could easily be used as well. With candles and other sources of light in the room these work really well!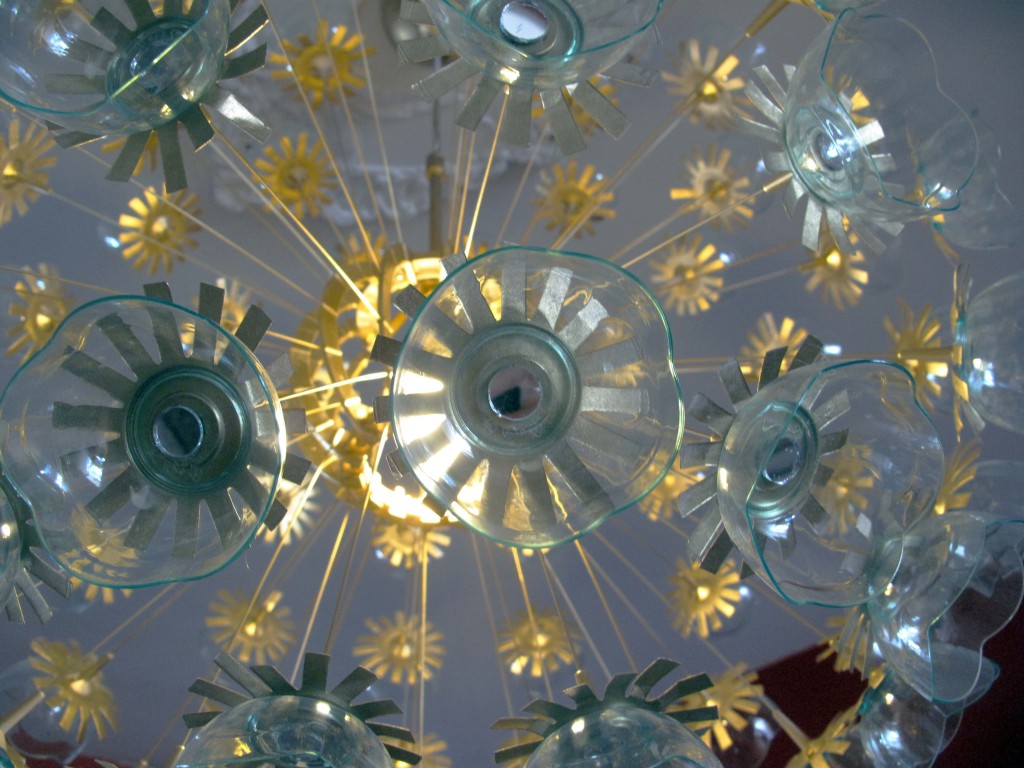 Overall, this turned out to be a great success. Sometimes I just sit in the dining room and stare up at the ceiling. So does Otto. And really, who wouldn't?