Our ceilings are starting to look really, really good. We are so happy with quality of the work. The surface don't look seamless or perfect, but perfectly smooth – kind of like it has always been there and was never graced by the ugliness of the swirly. And the ceiling medallions are fitting in seamlessly. I am not sure that the medallions were there originally, in fact, I am pretty sure they weren't. There aren't really houses in our neighborhood that have them. BUT, our house isn't really true to every last detail t its 1897 construction date. Its more about giving respect to its age and marrying in new elements that we like together with modern conveniences, which we now view as essential for comfort.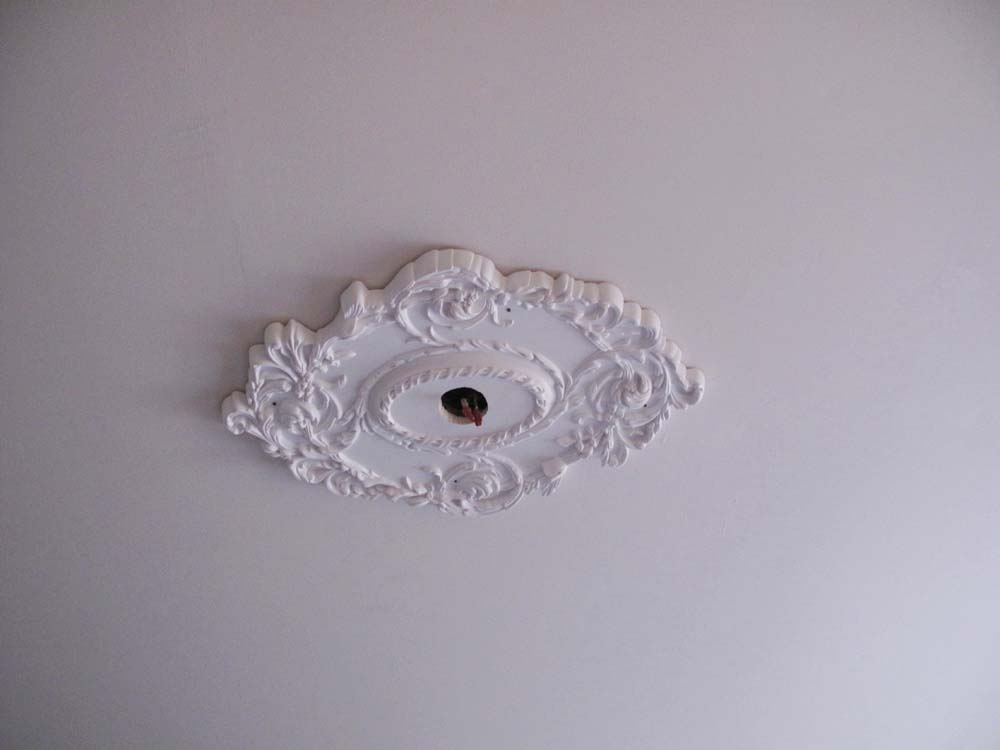 Speaking of modern conveniences. Fans are a must in Washington D.C. climate. I am not really keen on (or should I say, I am not a fan of) A/C, we have it, and I am certainly happy for that when its 90+ at night and impossible to sleep without turning it on. But other than that, fans kind of do it for me. That said, most fans out there are terribly ugly. So, I have made some executive decisions here that I hope will keep us cool and happy this summer. We got rid completely of three fan fixtures – the overhead in the kitchen, dining room, and upstairs hallway. Good riddance with the last two, although I think we will miss it in the kitchen. Unfortunately, when designing the kitchen, I couldn't figure out a good spot for an overhead fixture. Maybe a solution would be to get a cute counter one that can perch it different spots?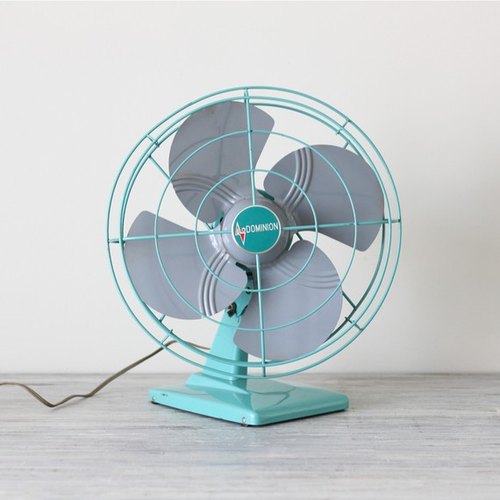 Source: Etsy
But I digress from the main purpose here, which is to talk about the ceiling fans that we do have. I had really, really wanted this ribbon fan. But, I don't think that its actually produced. I do hope that it will be one day, because its totally going in our living room.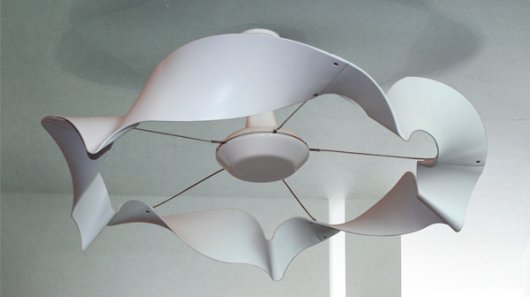 So for now, we have settled -with help of friends who originally found these – on something modern and simple. These fans are actually for industrial use. But so far they have been tested in two other homes in Bloomingdale, and have worked out perfectly. One tip – we actually purchased three of these, all from the "used" section (and saved more than 50%!) on amazon – which in this case meant that packaging was damaged. It should state in the item description why it is not being sold as 'new.'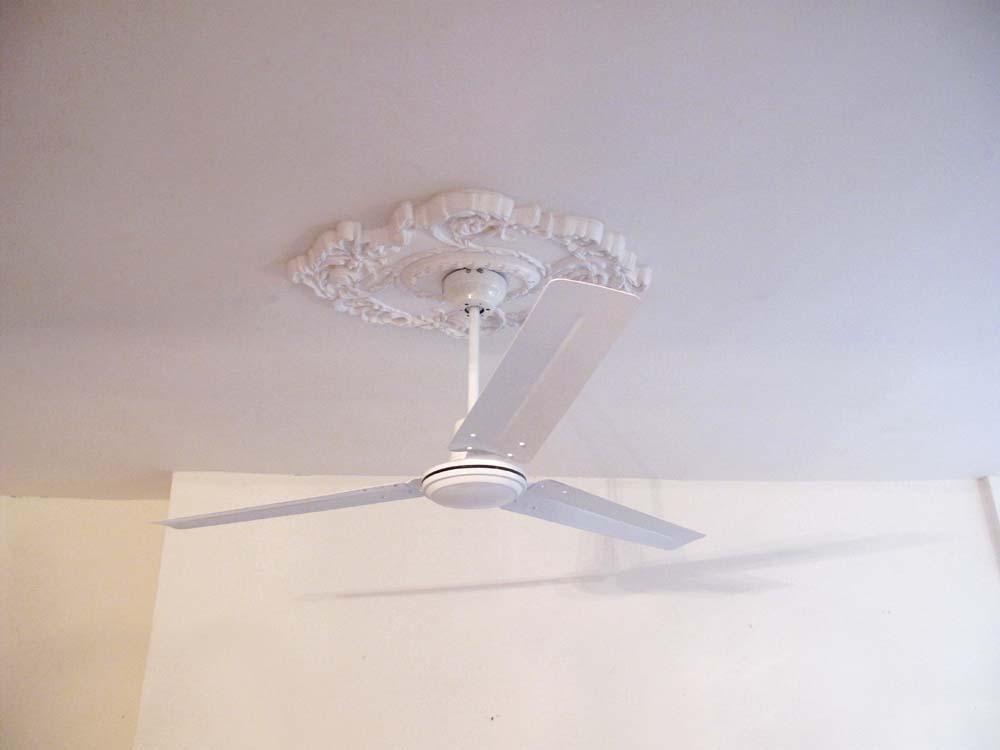 I think the combination of the modern fan and the ceiling medallion really looks fantastic. Sort of like what we have in the kitchen – with the bones of the room very much of the victorian age, while the kitchen cabinets / appliances / lights are definitely modern.
One more thing – these industrial fans come with giant, industrial size switches (they are almost as big as the fan!!) and can (and should) be replaced with a universal fan control. super easy, these are available in any hardware store.