Phew. We didn't get it all done. but i am happy nonetheless with the progress that we have made in our 12 days of painting, which included hosting an end of the world party, and for which our halfway done staircase / hallway wall was the perfect backdrop )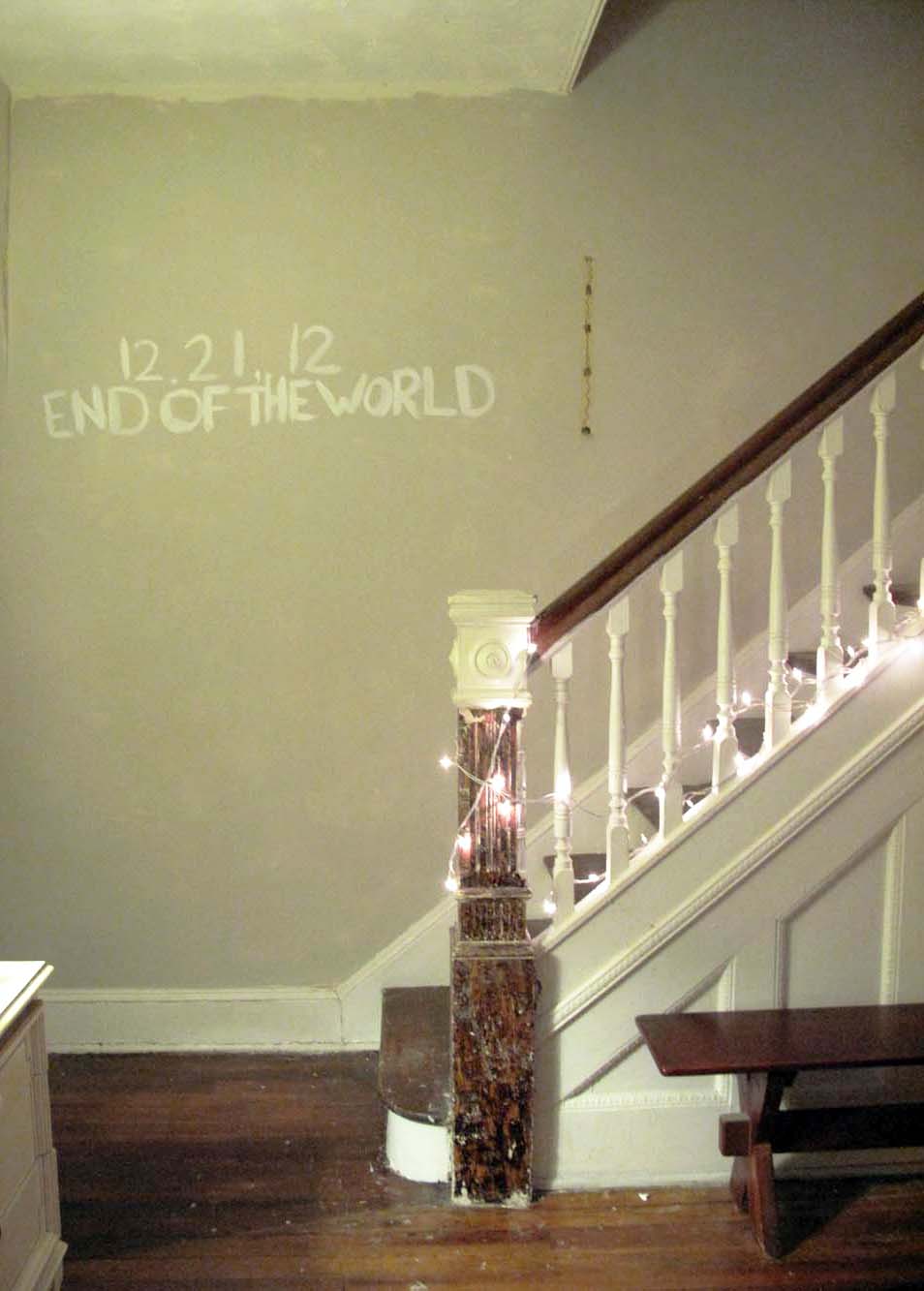 Painting those walls really, really kind of sucked. Three coats! That's because I did the second coat only in parts, which meant that it dried splatchey. Oi.On the other hand, the roller extender stick makes things much, much easier. And unlike painting the ceiling, where it was difficult to get good, even coverage, painting walls with an extender was a breeze.
Sergey ended up doing the third coat, and it looks so good now. Benjamin Moore Pewter Gray. We did the swatch test, and it was definitely the winner. If I had to do it over again I would have preferred something slightly darker. It came out pretty pale, when covering the whole wall. Which is surprising to me, because I always thought that paint color was supposed to get darker, not lighter when applied over a larger area. But I like it enough to be very enthusiastic about keeping it. So its staying put.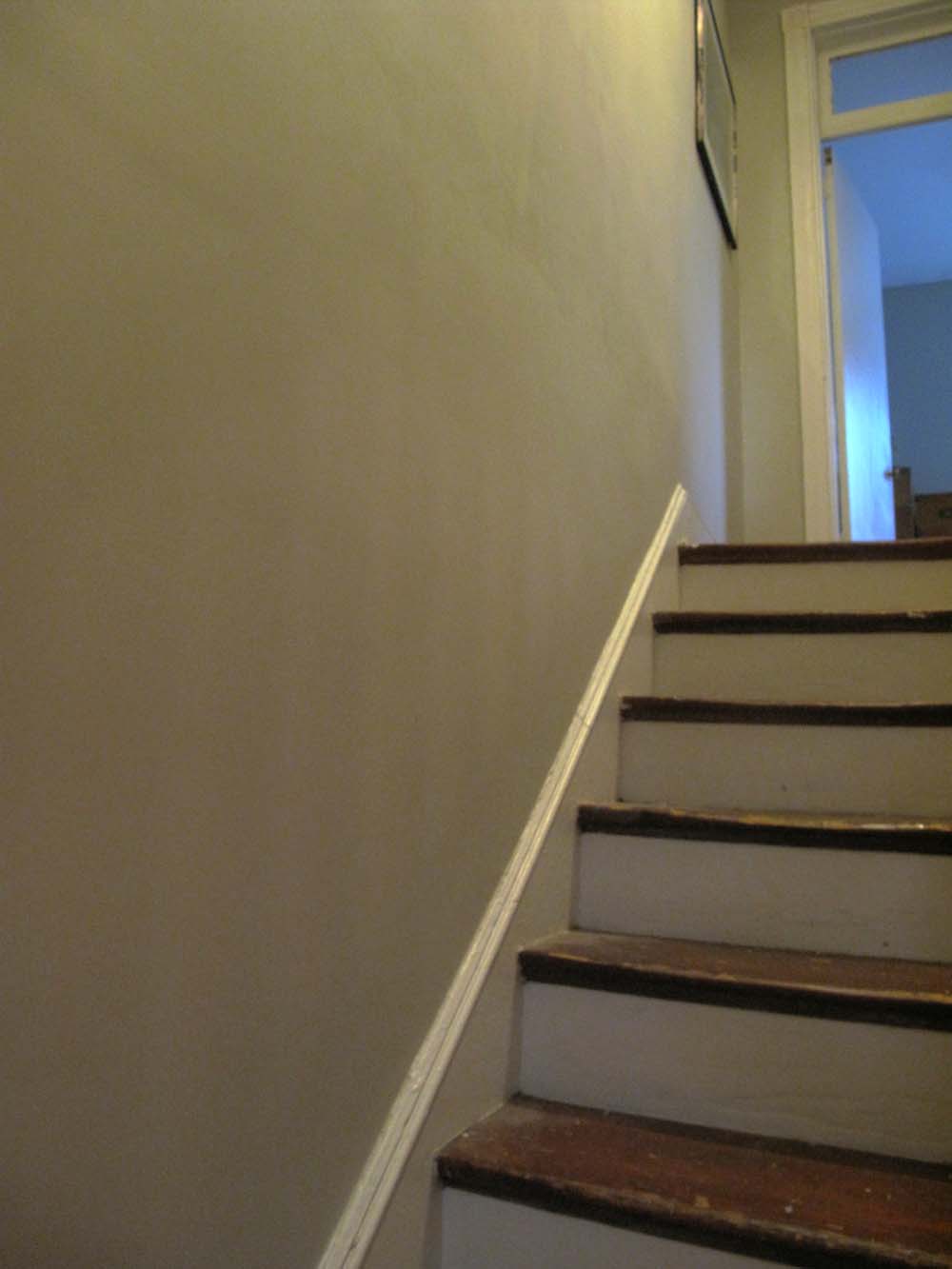 Next up – our dining room. As I have discussed before, Sergey is keen on red rooms, and not the kinds where walls are painted neutral and majority of accessories are red. Nope, red walls. Paint color chosen – Benjamin Moore Tucson Red. Sergey did this room as well. Two coats. I have made my peace with it. My concern was that it would look out of place, but I think it actually works. I'll just have to consider very carefully all the other colors on the first floor.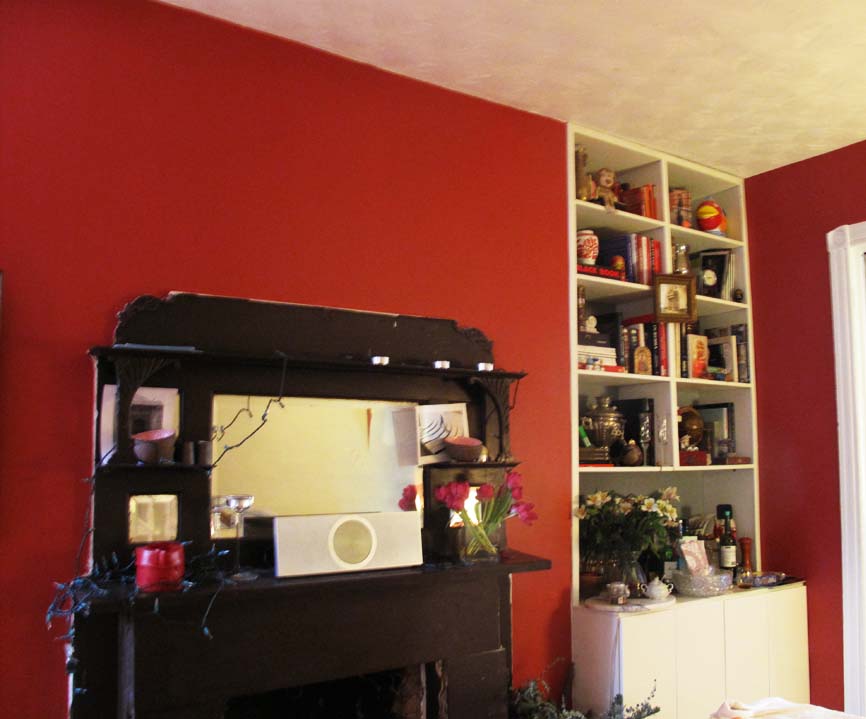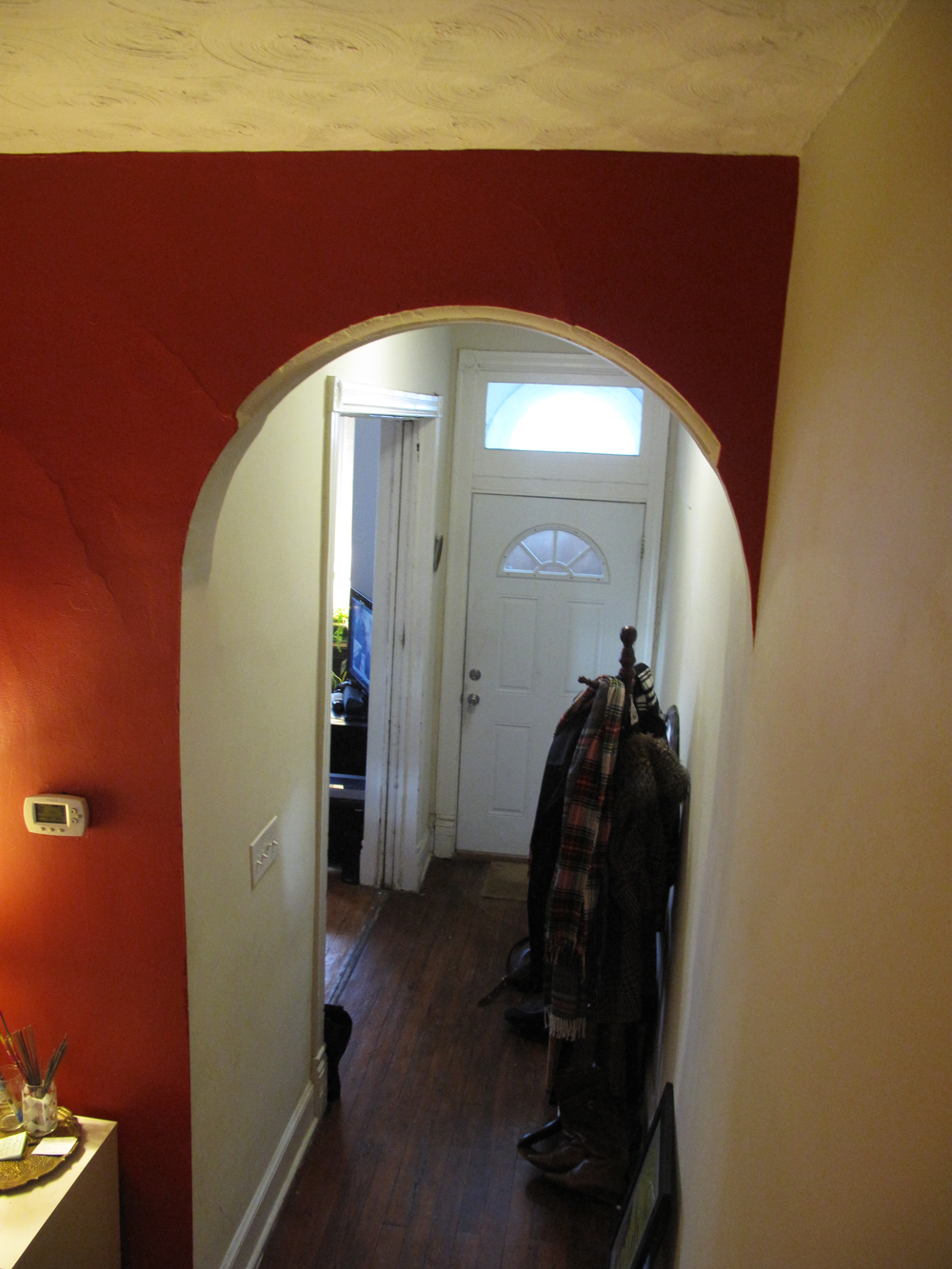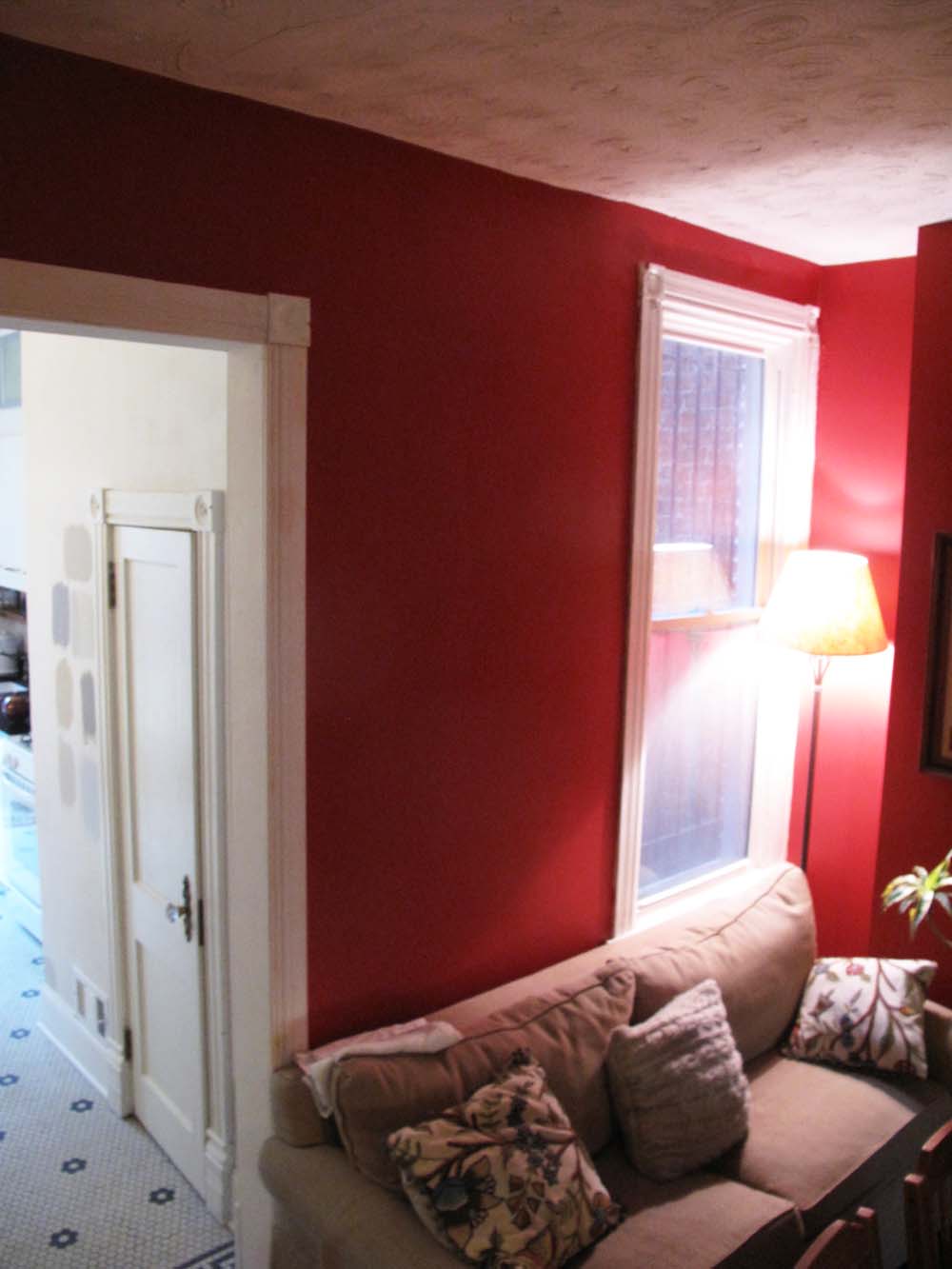 I am planning to add lots of central asian/turkish accents and fabrics here (I can use tassels!), which will make it less formal and more bohemian. something along these images below. wish me luck.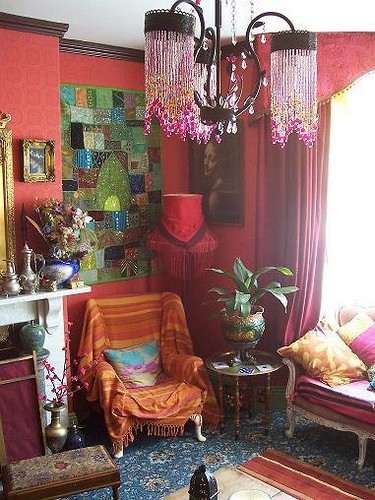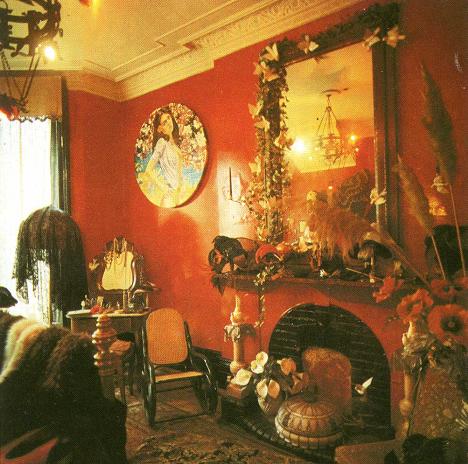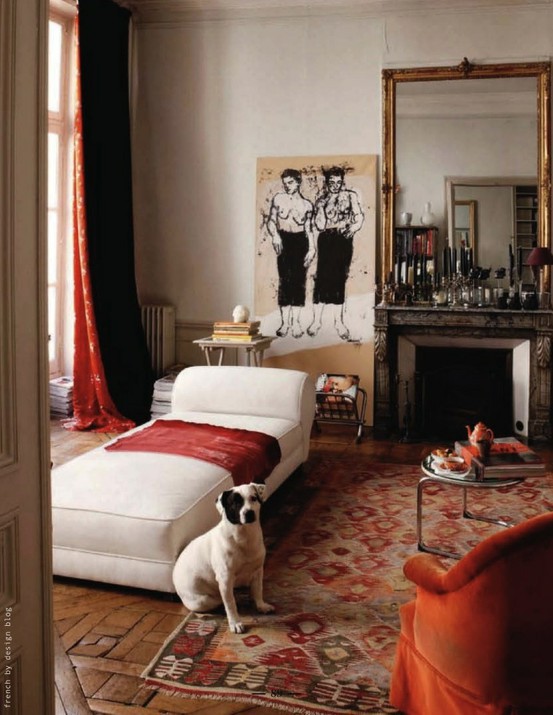 Sources: All images found via Pinterest/ good image search, but unfortunately I could not locate the original source. If anyone has links to the originals please let me know so I can attribute correctly.
Here's our almost finished list that we got accomplished in the 12 days of painting:
Painting to do by December 22 (by priority):
staircase spindles (2/3rds done – still need to do the side in the dining room)
staircase risers
baseboards, shoe moldings on first floor, first and second floor hallways, and staircase
staircase hallway wall (primed and painted)
small bedroom 
staircase molding panels (dining room)
Painting to do – wishlist:
kitchen moldings (so tired of the cheetah look from the wood filler)
middle bedroom
kitchen
dining room
living room
So this is it. We are having our floors re-done in the next couple of days, so they will be shiny (yes we chose the shiny poly) and look like new, with that old age charm. Its like more Christmas! And then we will get out our drop cloths and finish painting. )