Oh we have come so far! Look – we have a toilet paper holder!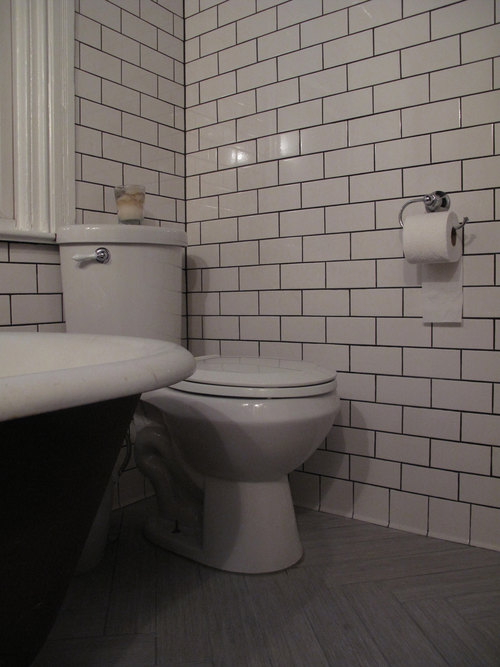 But more importantly, we have finally added storage.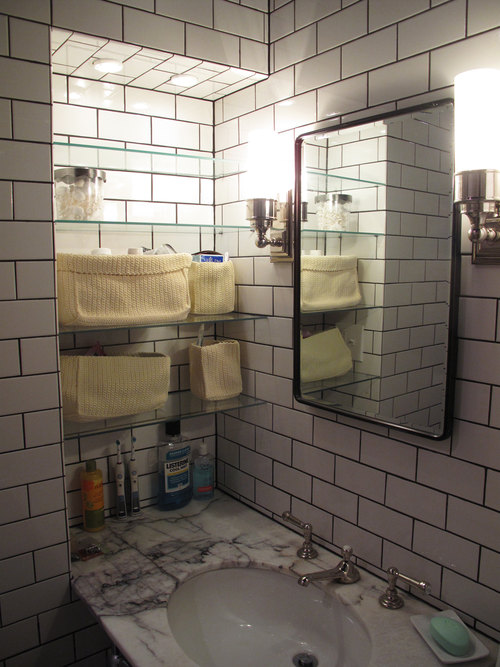 We had to get custom cut glass because the wall niche isn't standard. but who cares?! we have storage. we can finally "move in" to our bathroom.I have had these knitted baskets with all of our bathroom crap sitting and waiting, waiting and sitting for probably a month now.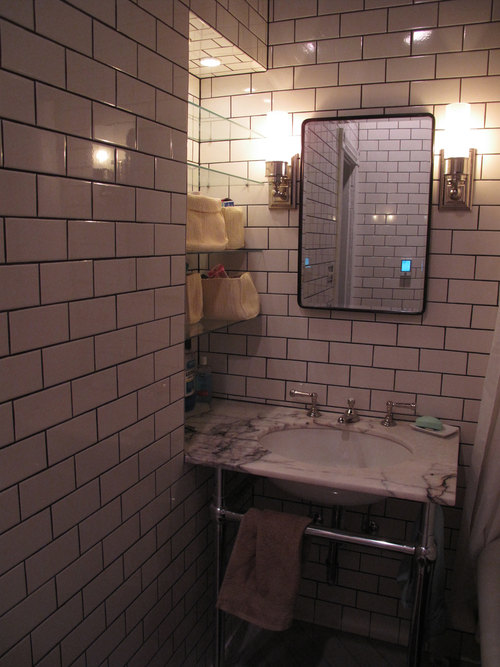 And – this morning we are testing out our new heated floors. It works – hooray!
In the downstairs bathroom the floor is set and now just needs to be grouted. I am leaning strongly in favor of skipping clear epoxy because I just don't really like the look of it. On the other hand the stuff would protect the coins from getting grimy and corroded. hmmmm.