In between our awesome trips, hanging out and hosting- through the entire renovation process, really – friends and family, we continue working on our end of the renovation process. This entails mainly thankless tasks that are hard to get wrong – demolishing, stripping old paint, priming and painting, and of course endless of hours of research of how tos (plaster) and best products ( kitchen hardware has been the bane of my existence). Two things that have made the last five months (that's right once we hit October we will beat half year mark!) much more enjoyable: friends who always ready to help, and the fun projects,like our reclaimed wood island top.
This past weekend our friend James stopped by to lend a hand (thank you!) Since Sergey is still really only using one hand, help has been essential. James helped Sergey to cut and plane a shelf that will go above the kitchen counter/ below the cabinets. Like so:
Source: urbangraceinteriors.
Except ours is made out of the old joist that we replaced at the very beginning of this renovation adventure. It will match the reclaimed wood island top, which is still waiting for its finishing touches. There's some old termite damage to this particular plank, but it seems perfectly sturdy and useable. So we'll just call them character marks.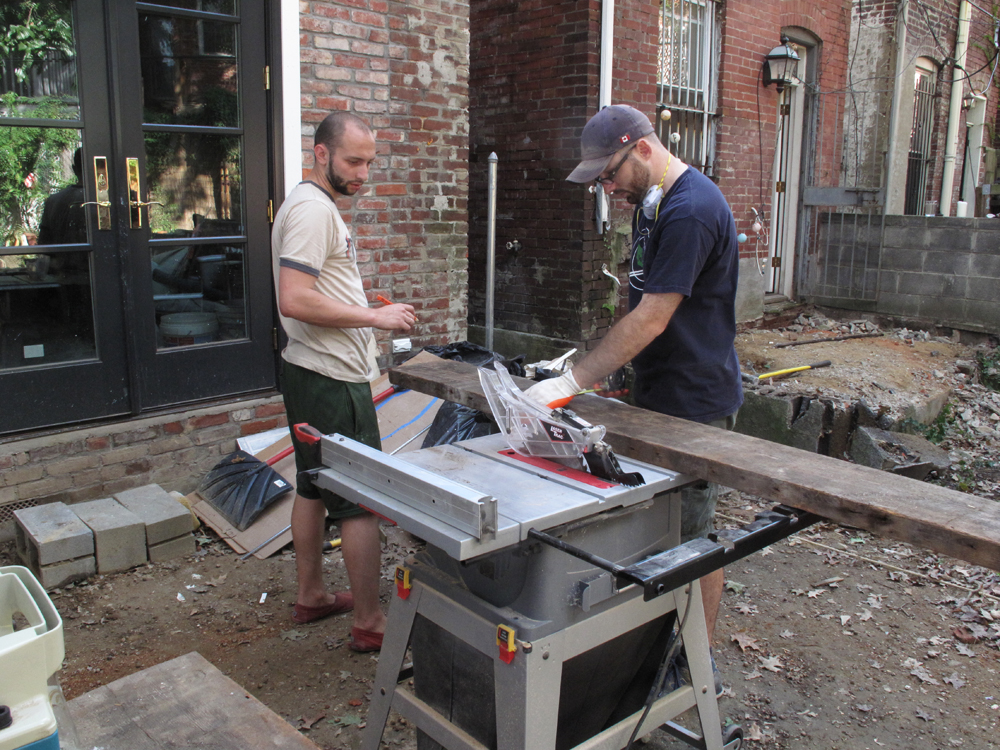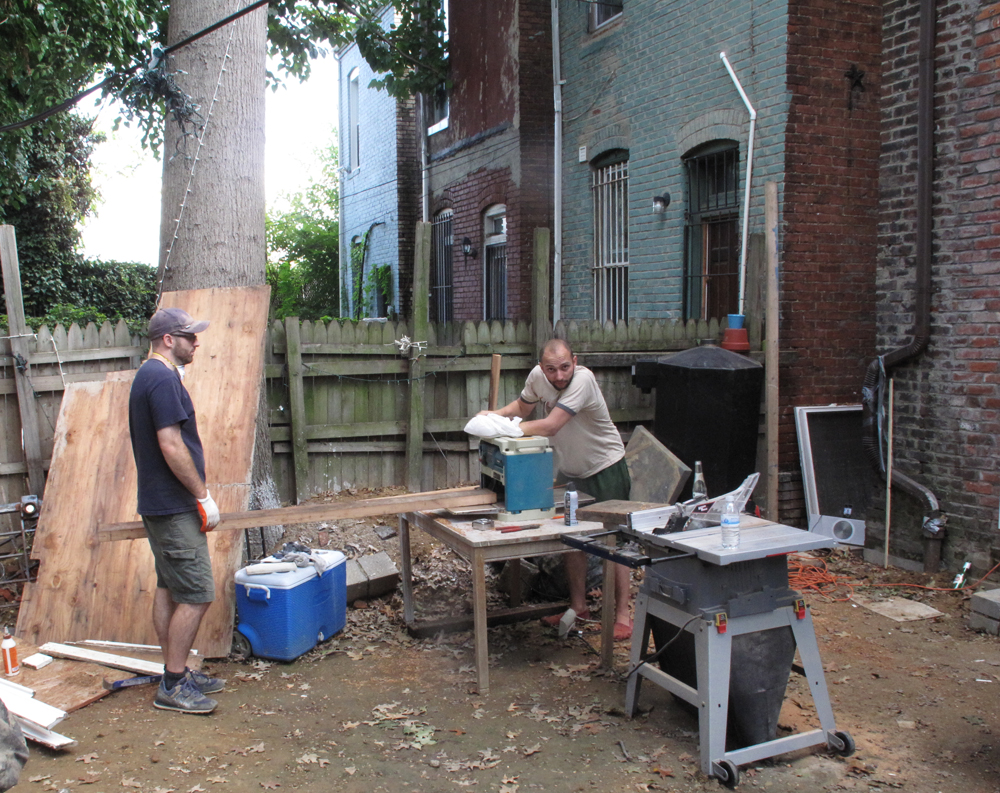 And to make our renovation Saturday a block party — our neighbor was busy on his own task – yay demolition! – getting rid of his cinder block/cement patio (serious what was the previous owner thinking?!)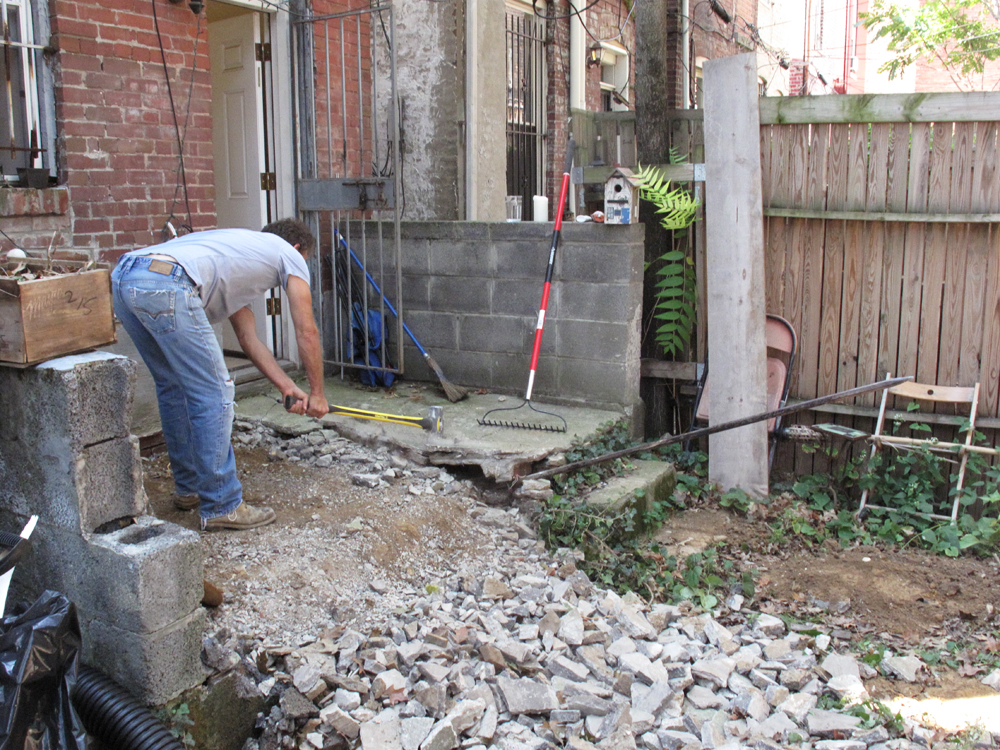 James also helped with a thankless task of removing molding from the interior of our closet . It must have been a door at one point because the molding there matches all of the other door moldings and is in mint condition. These guys will be used for the downstairs bath.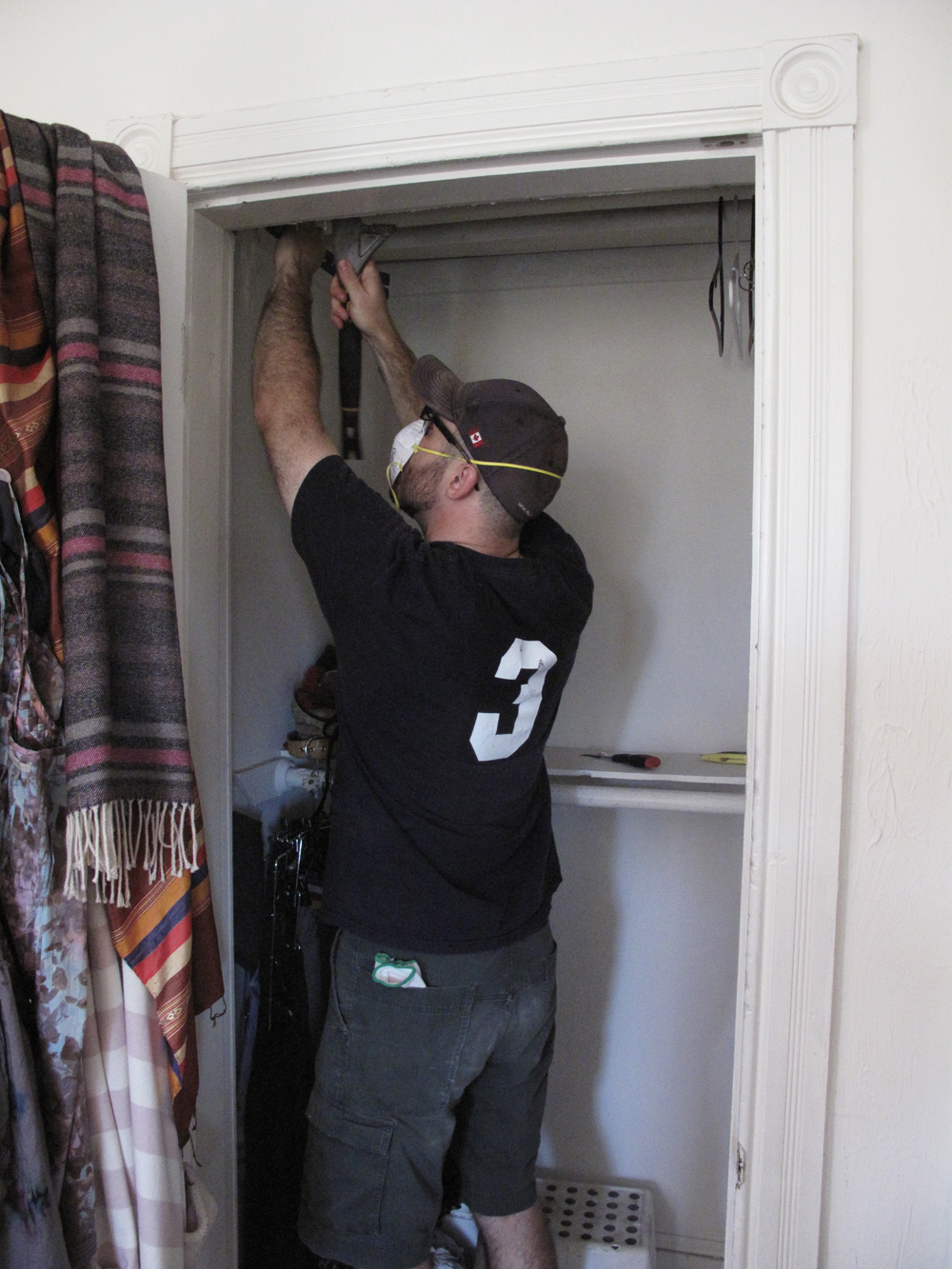 Meanwhile, I stripped some paint (I am getting really good at this!) and did more painting.  By the way, the moldings below are not the ones that came out of the closet. those don't even need to be stripped – just painted.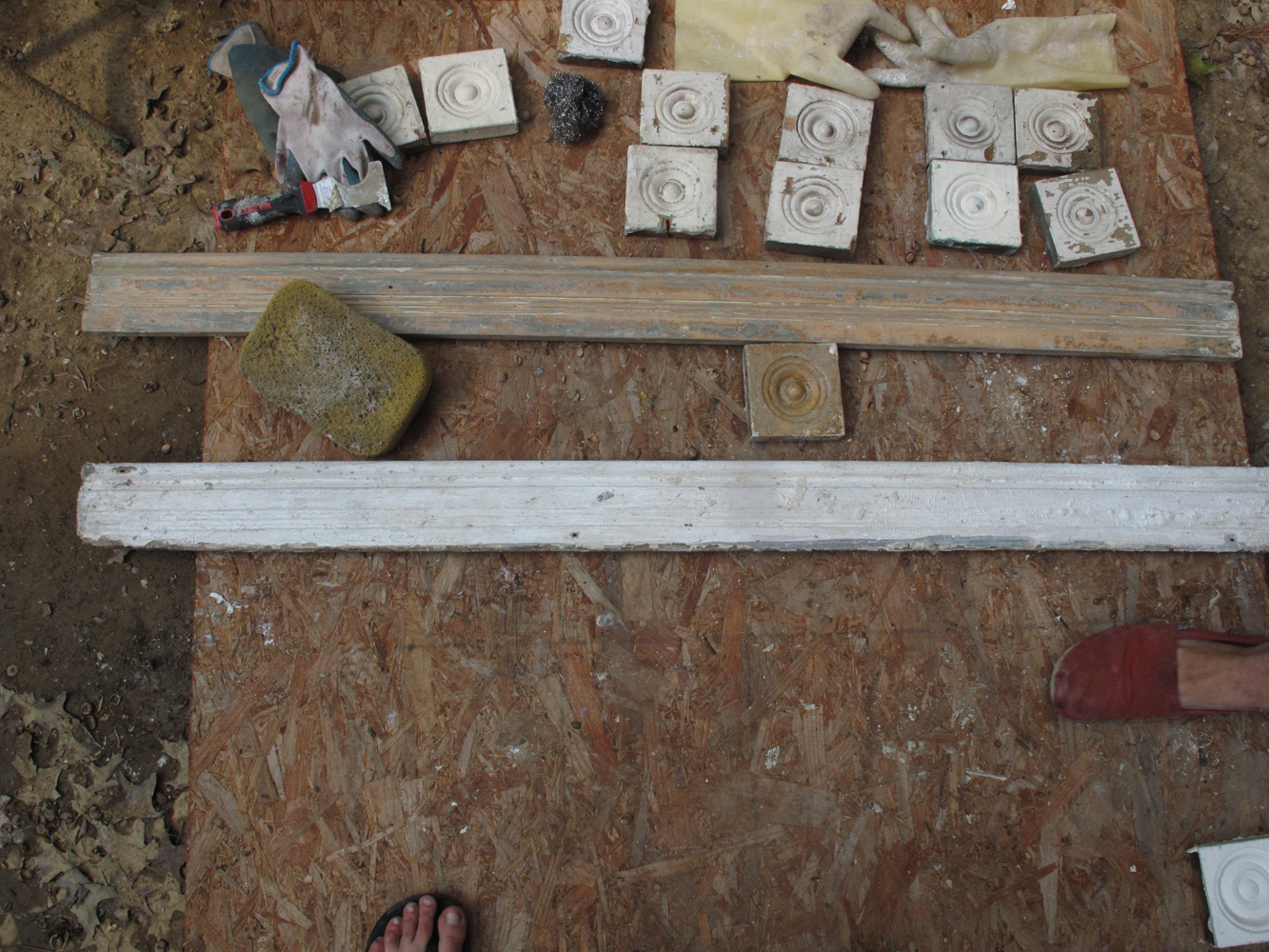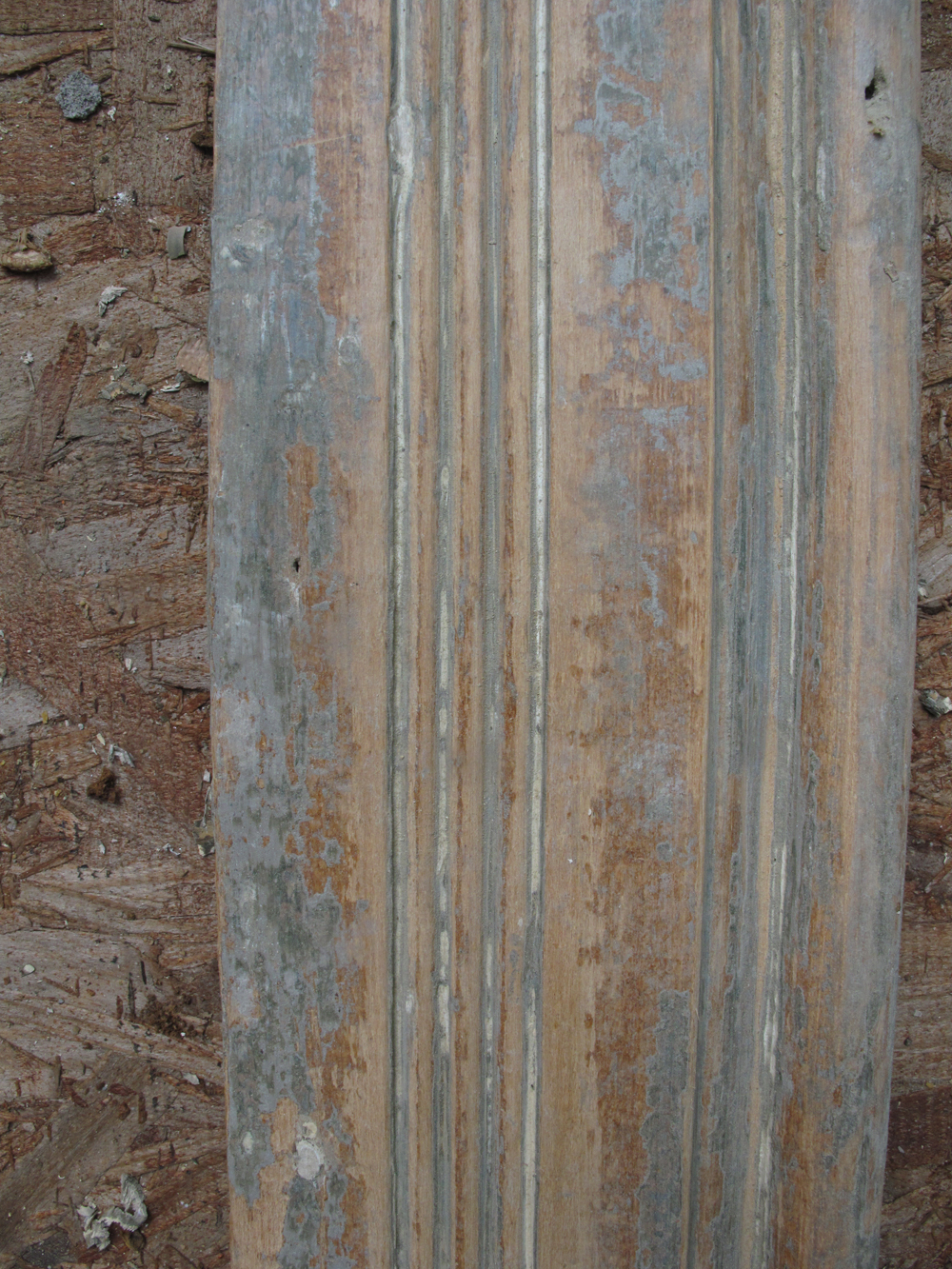 More painting this week too – Monday moldings and doors, Wednesday priming the kitchen. And we still have to finish our island top, stain the kitchen butcher block countertops, etc, etc…