And we are back to our normal pace. There's lots of small (time consuming) things which are getting done around here. As you might have noticed we aren't really putting time estimates on this thing anymore – it gets done when it gets done. the more important part – it looks good. Anywho – we officially have a kitchen counter: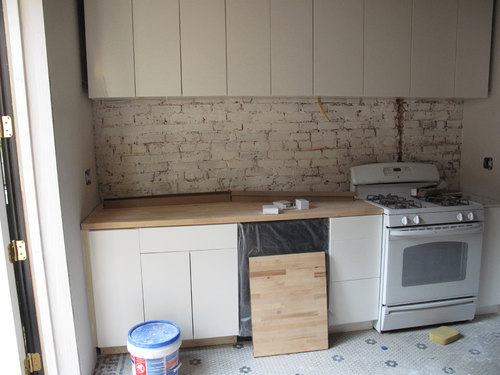 There are two light boxes by the walls which are masking a little problem that we have — the brick surface is uneven, which means that there is a larg-ish crack between the wall and the counter. oooops. Normally I am not a fan of the back ledge, but in this case it had to happen.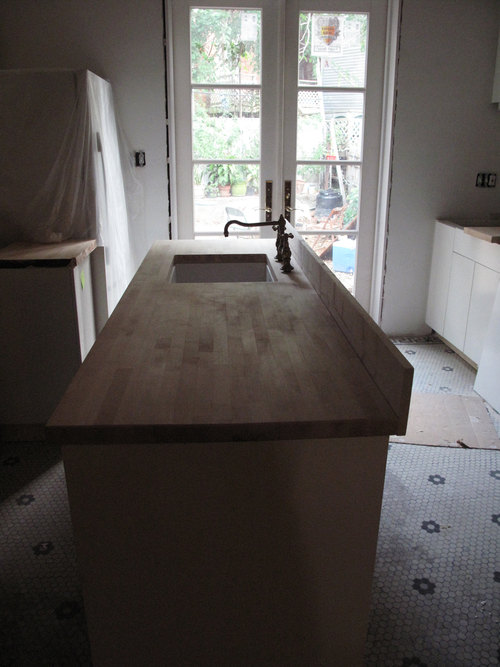 The counter is sitting on top of the island pieces, but it will return to its rightful place in due time. The faucet holes and the sink cut-out are all done as well (see, it is the little things!) And can I just say how much I love my faucet — it was the first thing we ever got for the kitchen, more than two years ago, and its still my favorite here.
And the under cabinet lights are installed as well – though we still need a ledge under the cabinet so that we aren't blinded.
And also, the big exciting news of last week – our new! fridge has arrived. Re-using our old stove kind of makes me a little sad, even though its temporary, but the fridge almost makes up for it.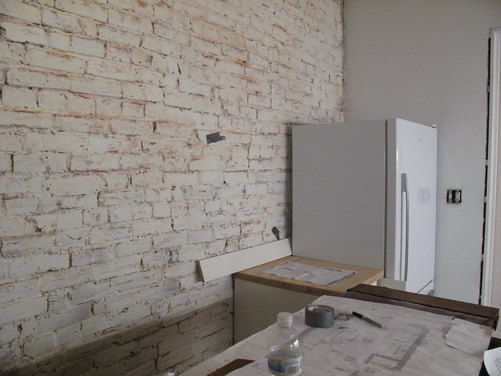 And its got beginnings of a frame around it. The frame height matches the height of a pantry unit that will go on the other side.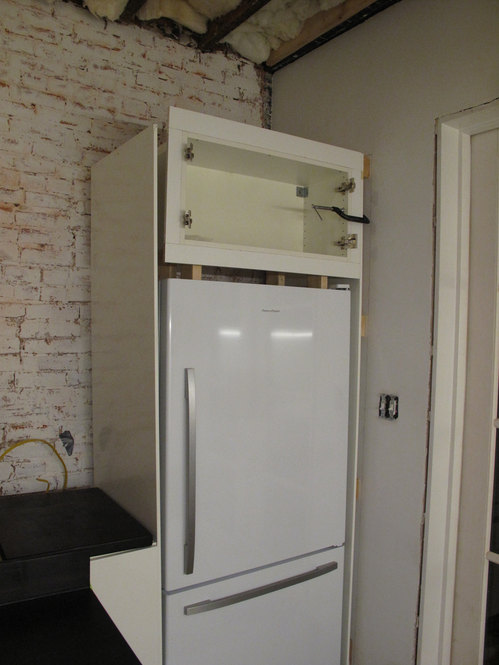 We have finalized all of our dimensions and outlets for this side of the kitchen a coupe of nights ago, and the vision is becoming reality – exciting!