We were out doing stuff all weekend – including checking out the new Union Market (!) *go for the fresh fish.its.so.good (but more in a separate post – but I did get a random assortment of projects checked off my to do list.
First of, the bathroom upstairs. Bathtub. Thank you to everyone who voted. Burgundy was the winner, but only by one vote edging out blue and red (tied for second). I decided that was close enough to give the nod to my original choice – blue. But I also contemplated a lighter, baby blue color. Even with photoshop help I couldn't quite visualize the colors, so I decided that another layer of primer, but this time in white/clean metal formula, would help to see whether light color was the way to go.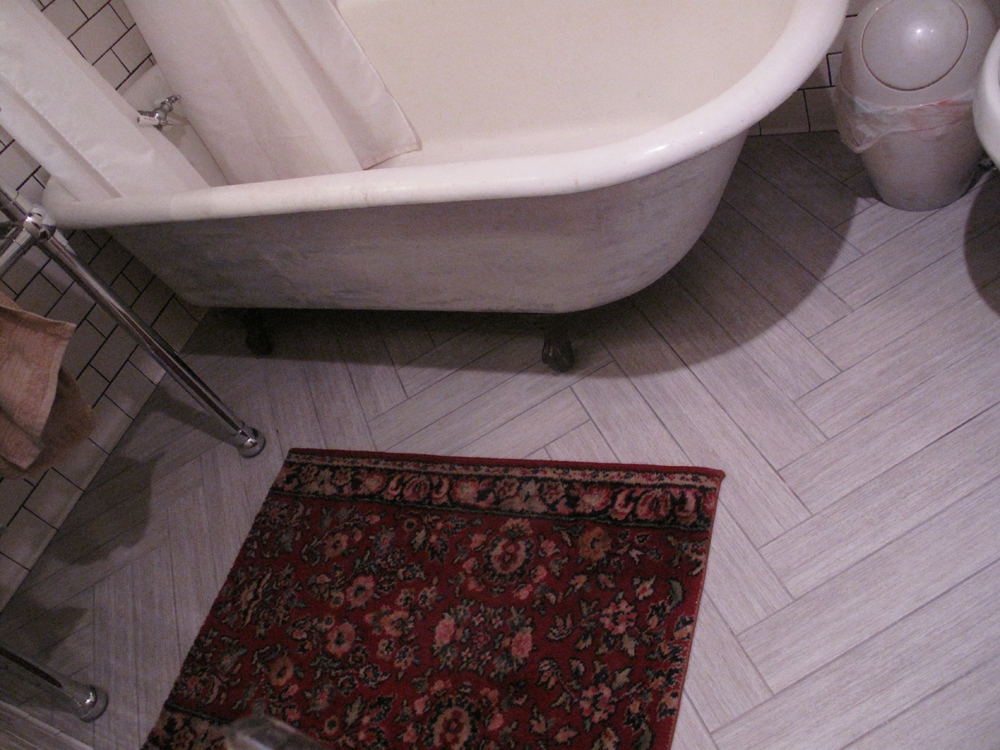 It was ok, but I didn't love it.So I decided to just go for the dark navy blue. I had some oil based enamel left over from another project, so I used that. Dark and glossy, absolutely the right choice. I am debating actually getting a more matte paint because glossy makes all the imperfections stand out. But maybe not, maybe I will just leave it like that, pockmarked  from previous paint jobs.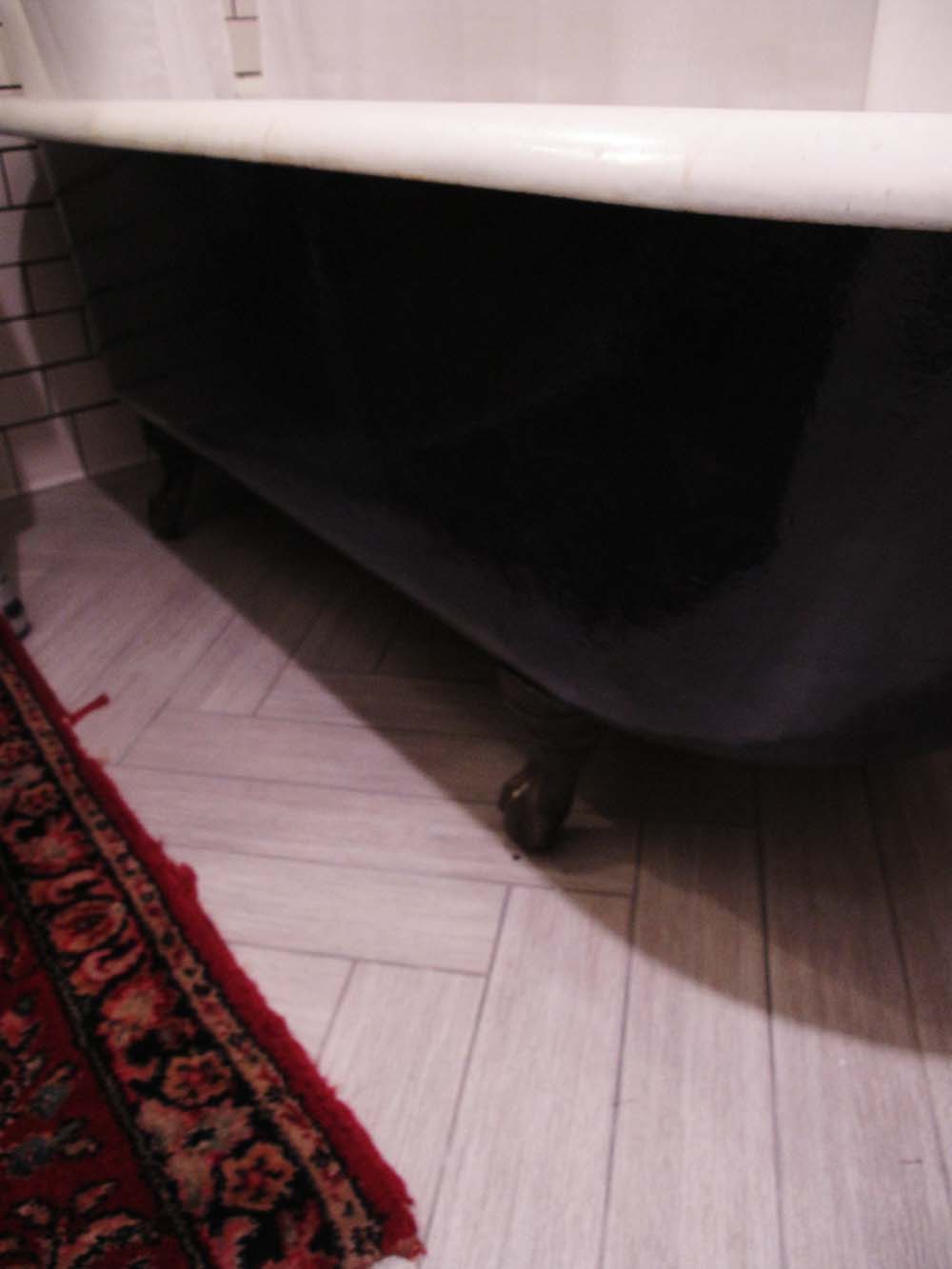 Sergey took more (and better!) pictures of the bathroom this weekend, so that I can do  a proper before & after. That will be coming soon. In the meantime, the downstairs half bath got the sealer treatment. I didn't want to do epoxy, because I don't like the thick film that it forms. I have no idea how well the tile sealer will work, so the jury is still out.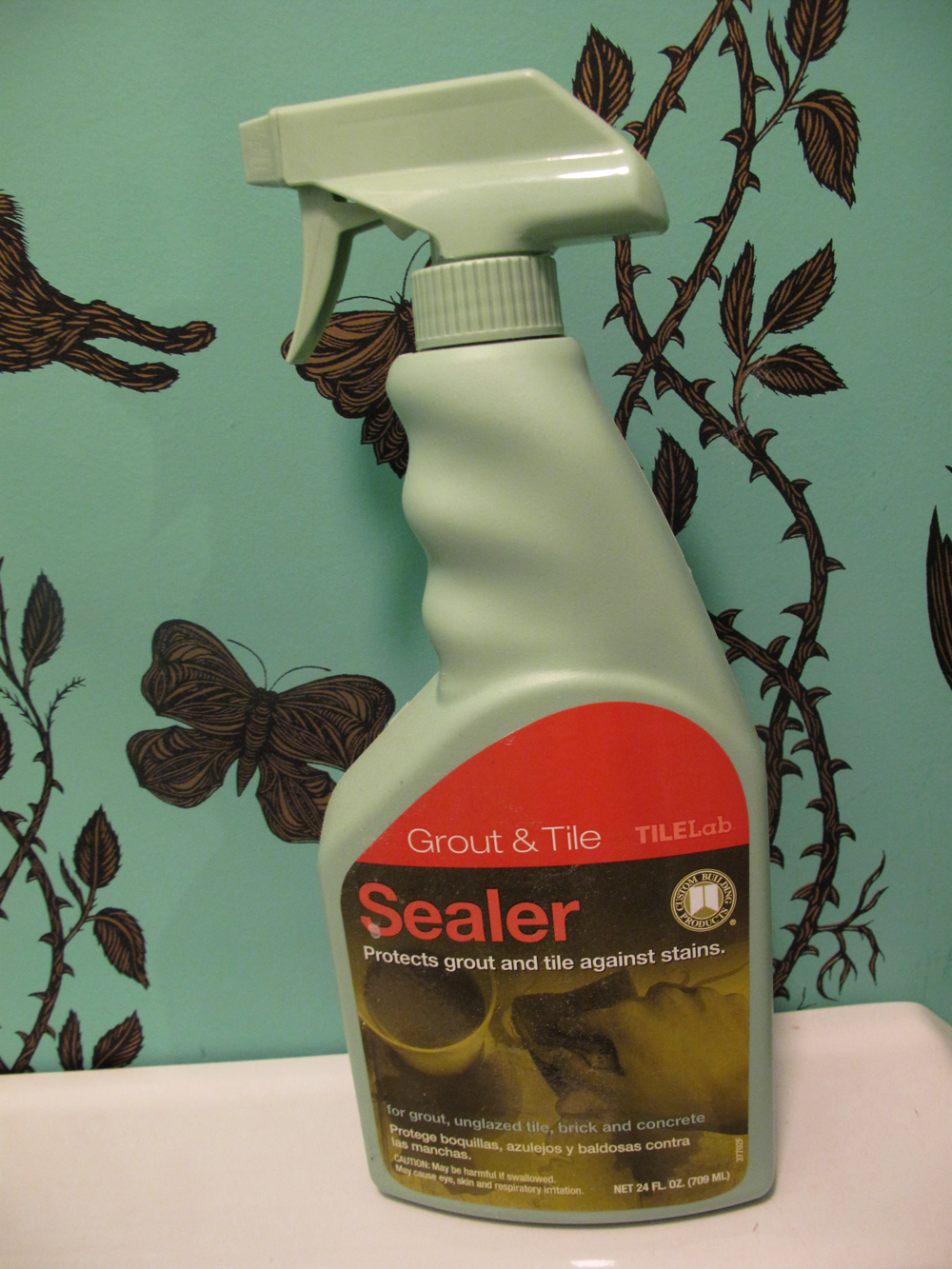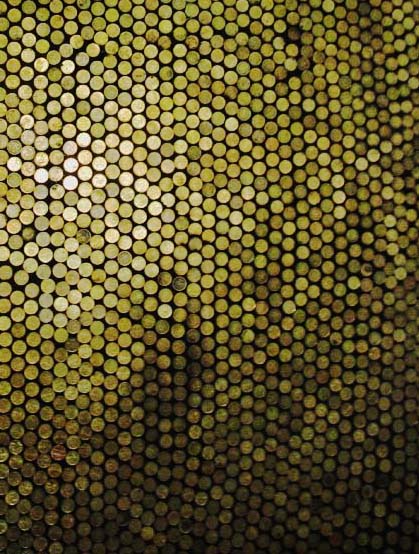 And I painted the bottom of the bench. Black. Nice, simple rustoleum semi-gloss black. It made sense not to introduce any other colors, plus I already has the rustoleum on hand. No more scuff marks and easy cleaning. a win-win.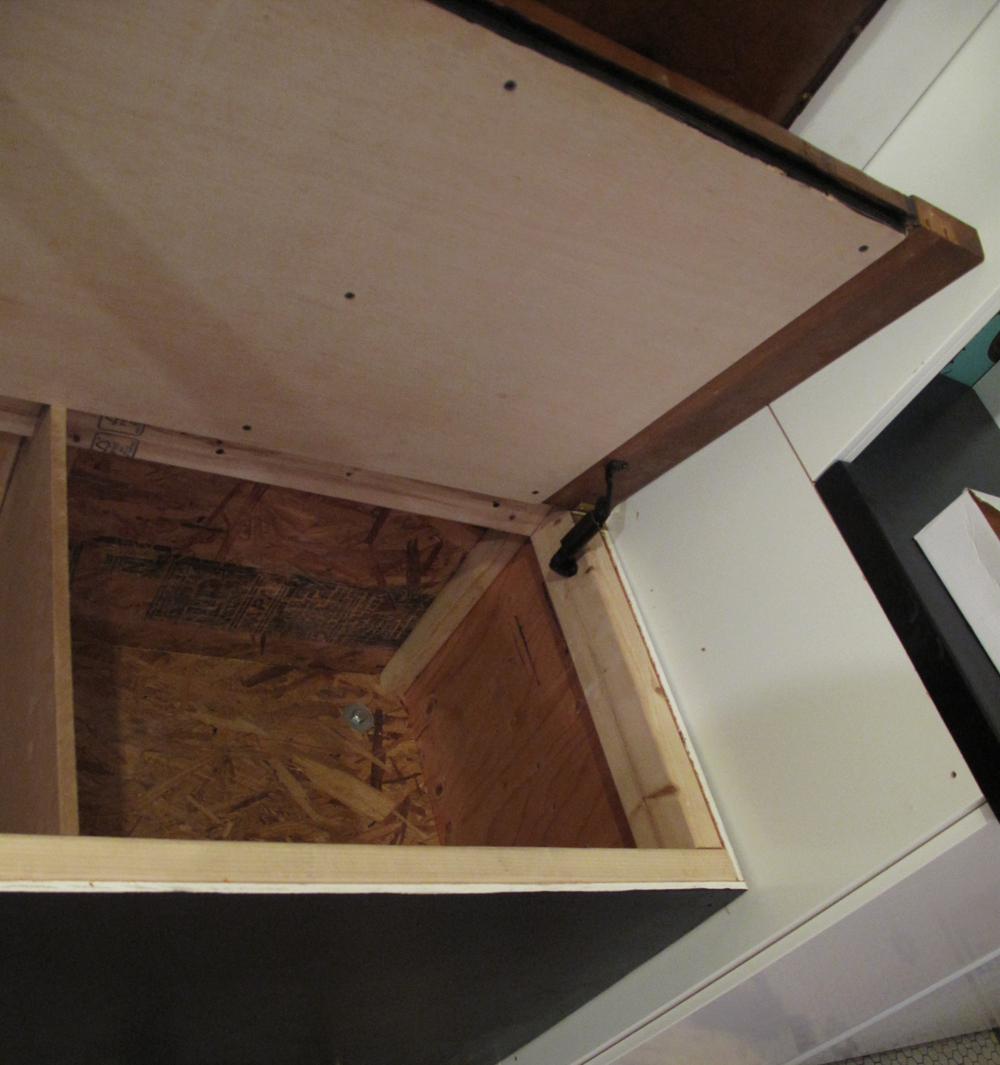 And, Sergey decided that the crookedy shelf was a no-go. Shelf came out, Sergey played around with the bolts, but decided to leave it for the contractors to fix. It didn't seem that complicated though, so it shouldn't be a problem to get a straight shelf.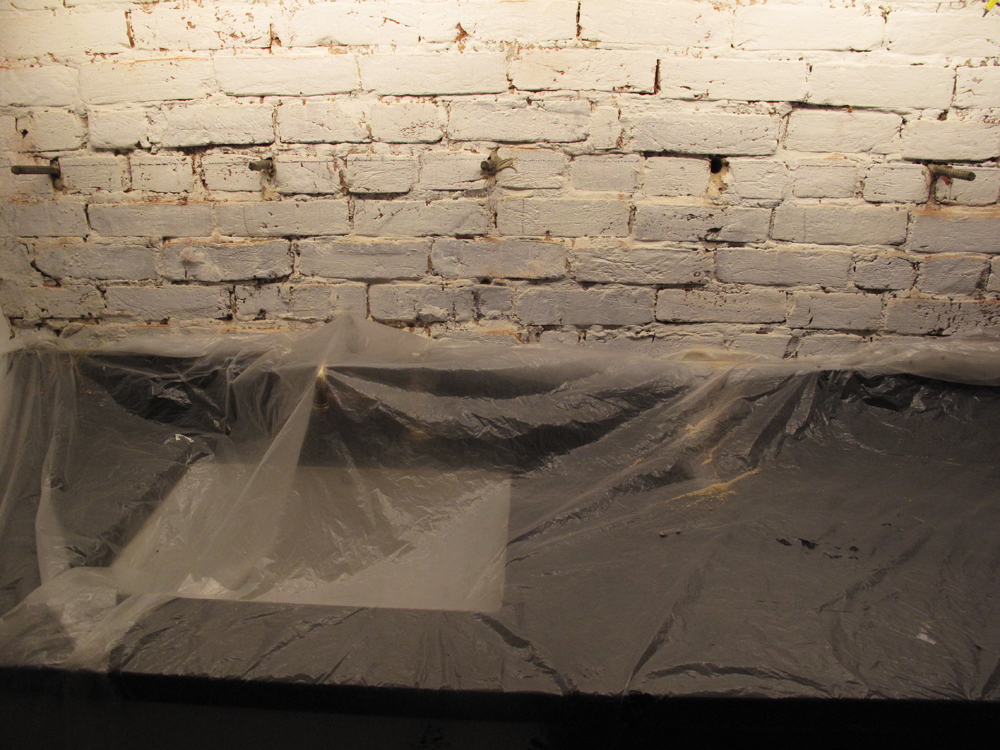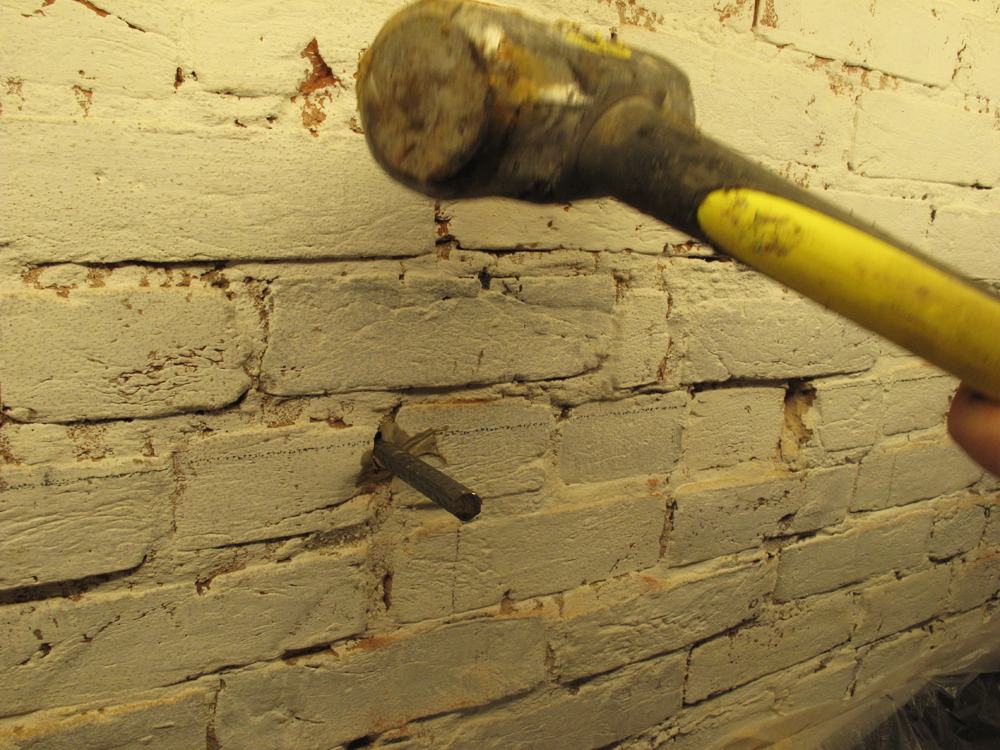 And also, finally, I put the final coat of Waterlox on the counter. It turned into a bit of a struggle between me and the dust. Dust may have won some battles, but I think I managed to win the whole thing. I updated the detailed post I wrote on staining and sealing the counters here, scroll all the way to the bottom.