More brass! Yes!! The bench is looking spiffy these days. We added a foot rail at the bottom for comfort purposes, since the bench is made taller than normal to accommodate the height of the island. And inside the bench the division/support beams are all done, so its ready for sitting (good thing too since we have friends in town this weekend!)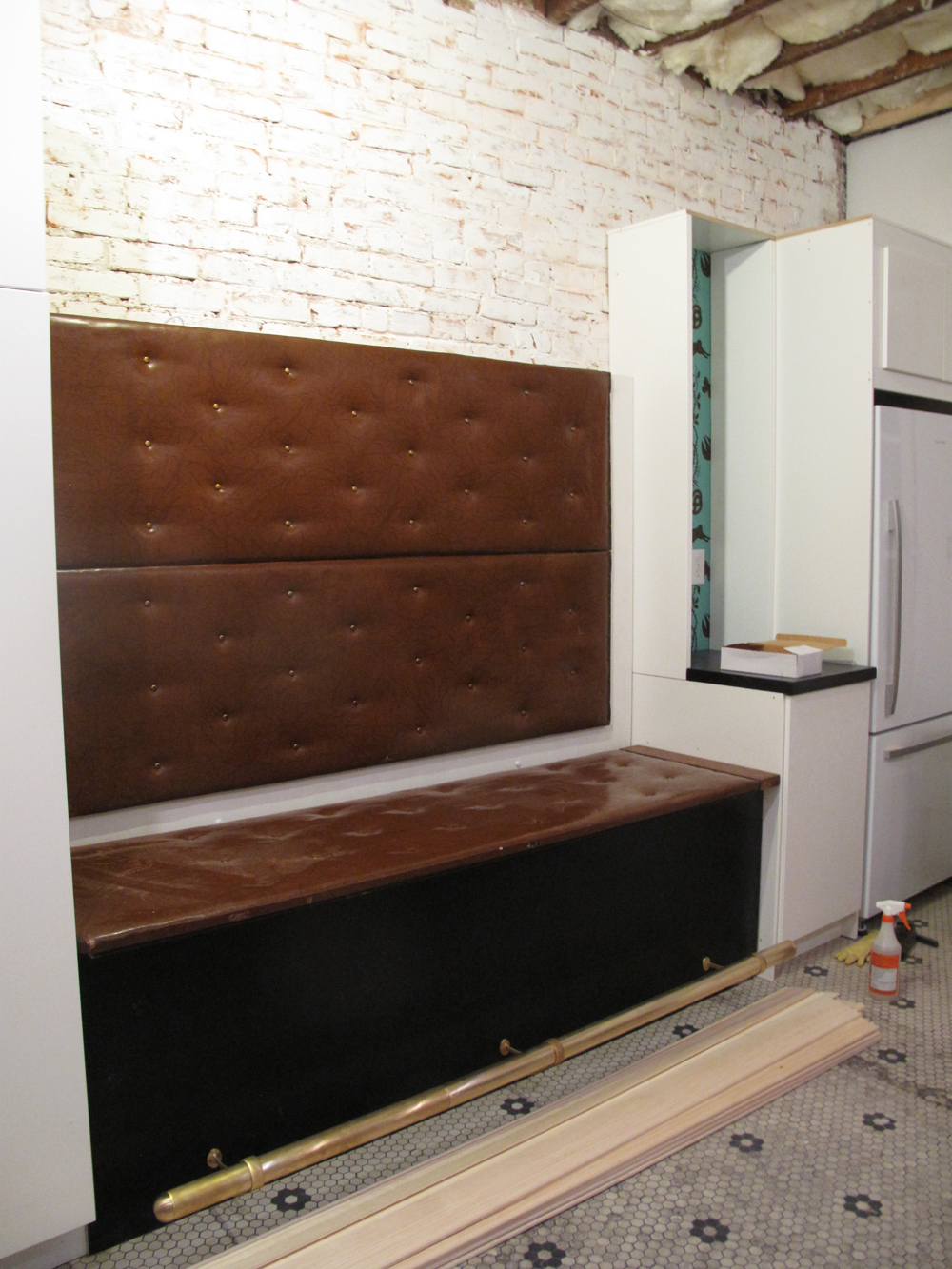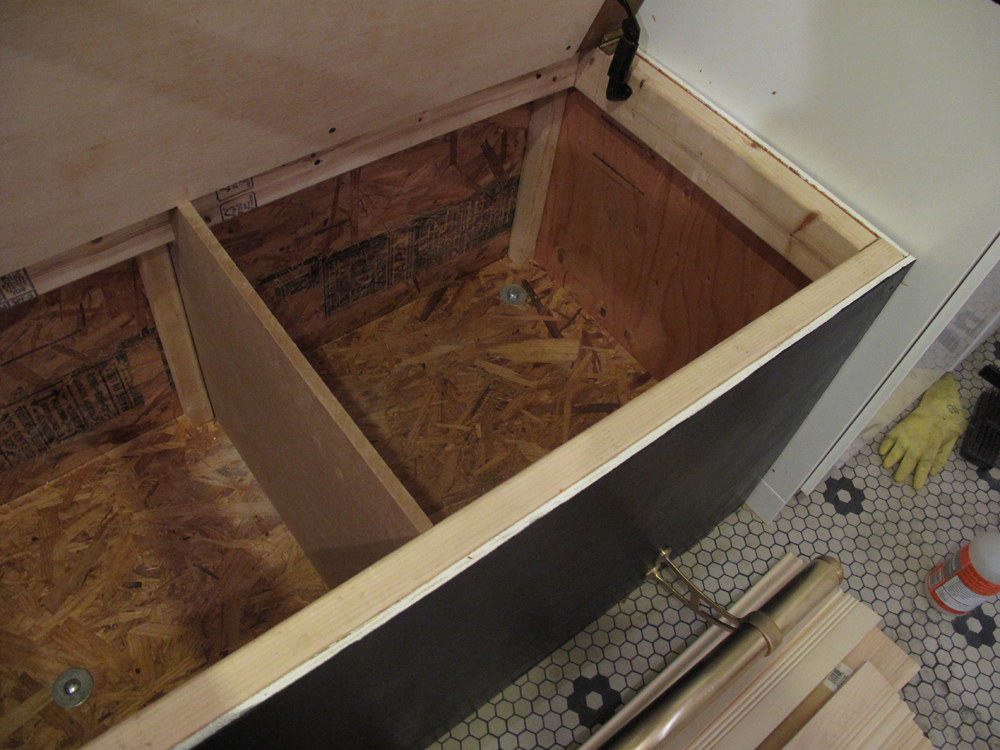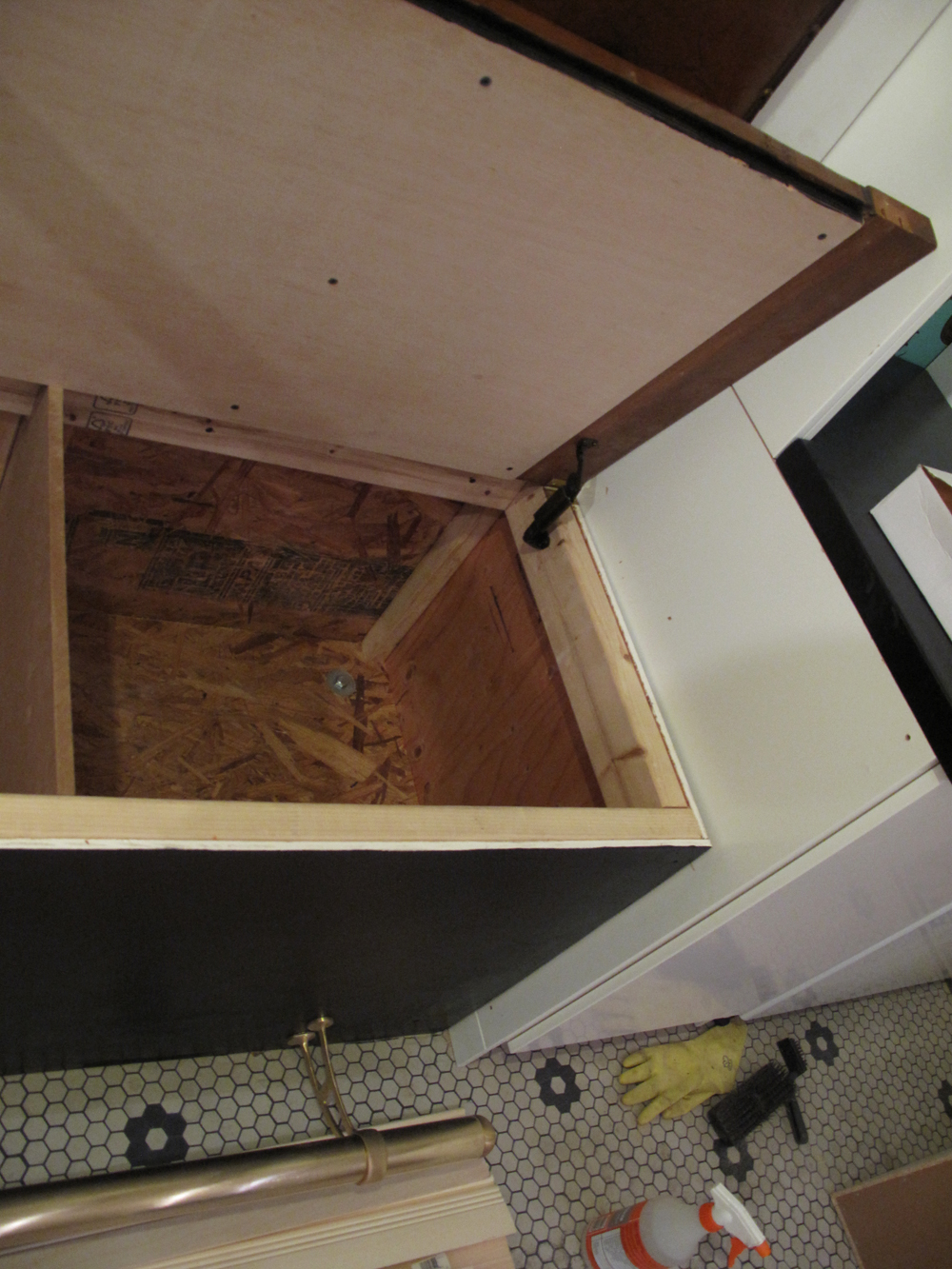 The open shelving unit next to the bench got the wallpaper treatment. We are ready for the shelves, now please.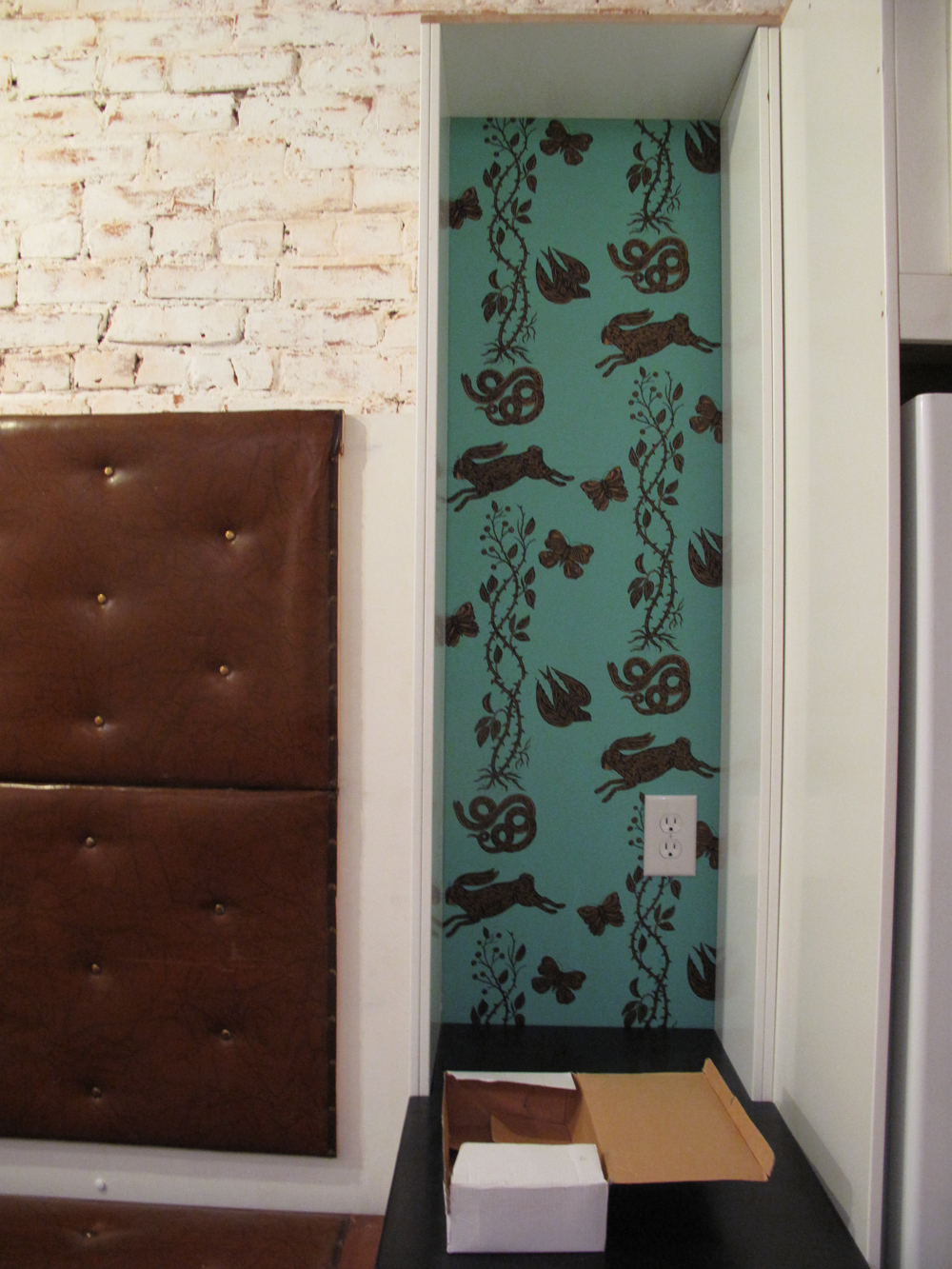 And I already mentioned that Sergey couldn't take a crooked shelf, so the bolts had to be leveled. I guess the heavy bar on there is to make them all stay in place.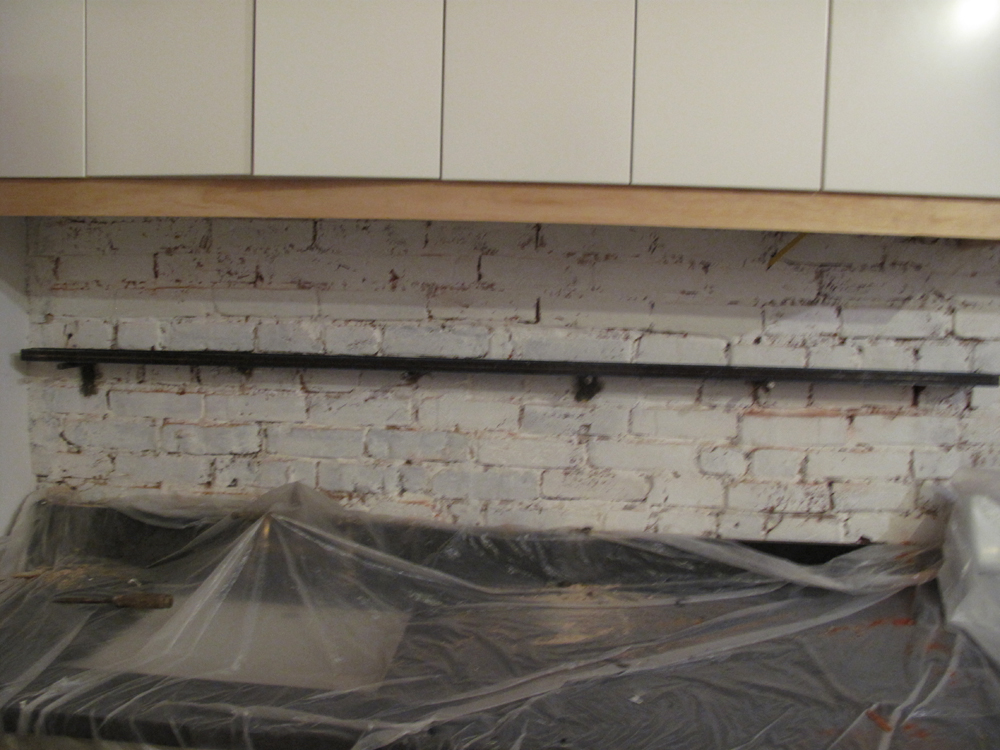 In the small bathroom next to the kitchen we've got shoe molding. A good sign that the toilet is coming back to its rightful place soon. Oh the excitement!