I was super excited when I learned about restoration of the Union Market, located conveniently near our house. It opened doors back in September, but we had not had a chance to check it out until last weekend. It's less than a 20 minute walk for us, which is totally walkable in my book (I also walk 35 min to work there and back everyday, so some tell me that my perceptions are a bit skewed. Whatevs!) it's not totally done yet, but I liked what I saw so far.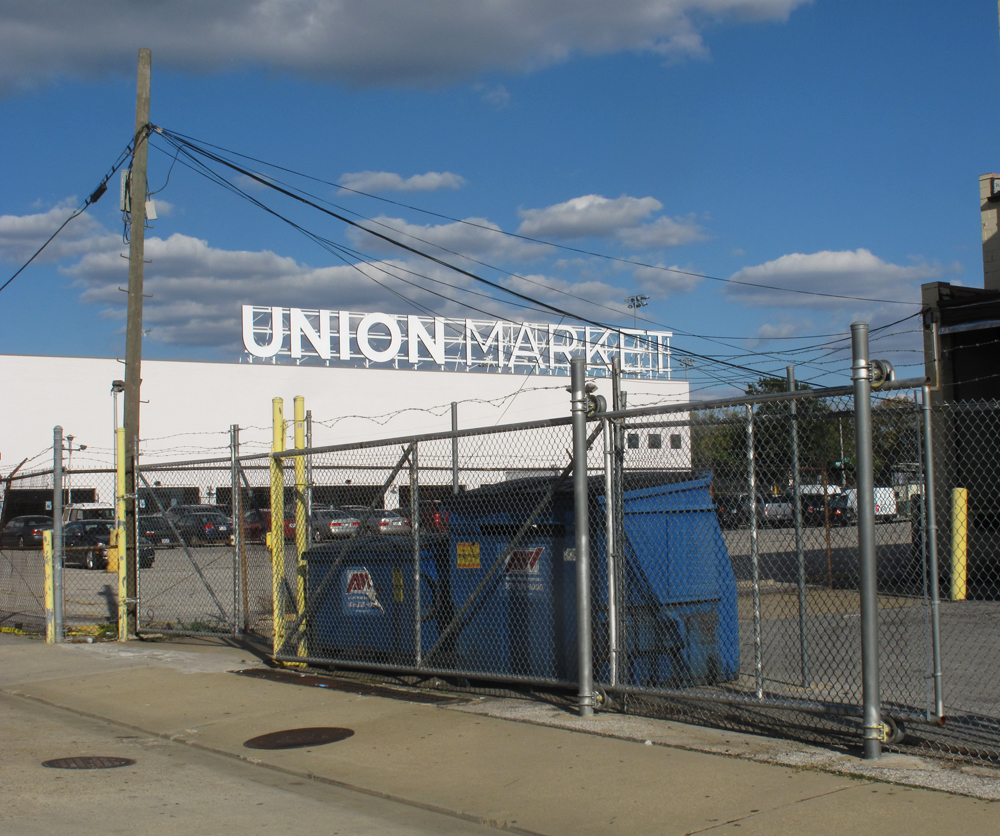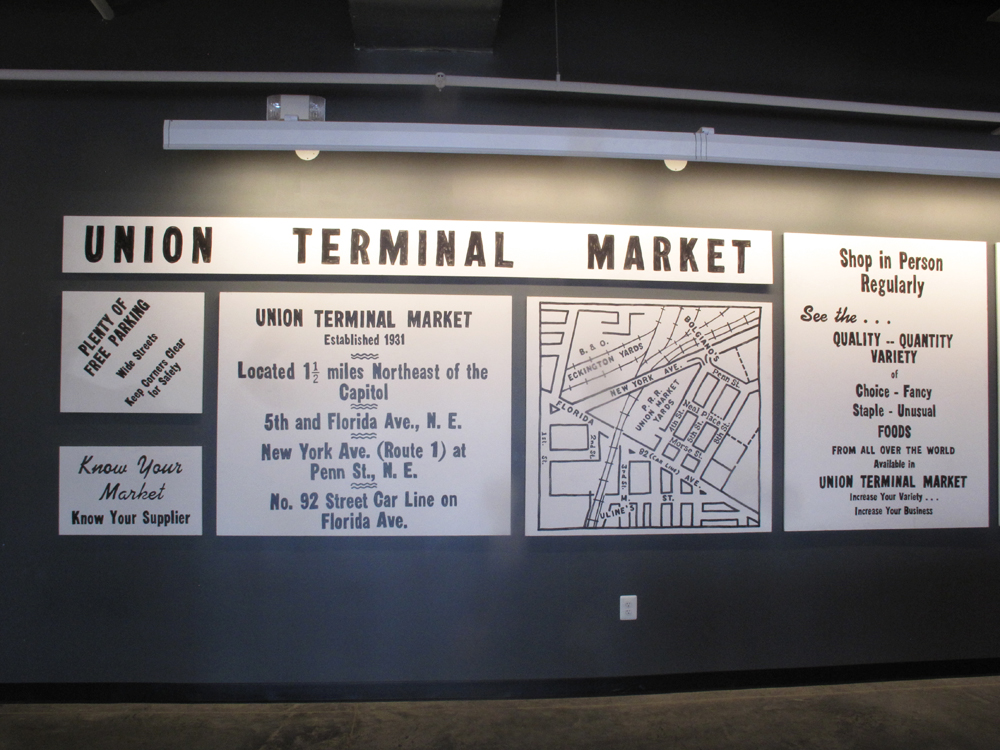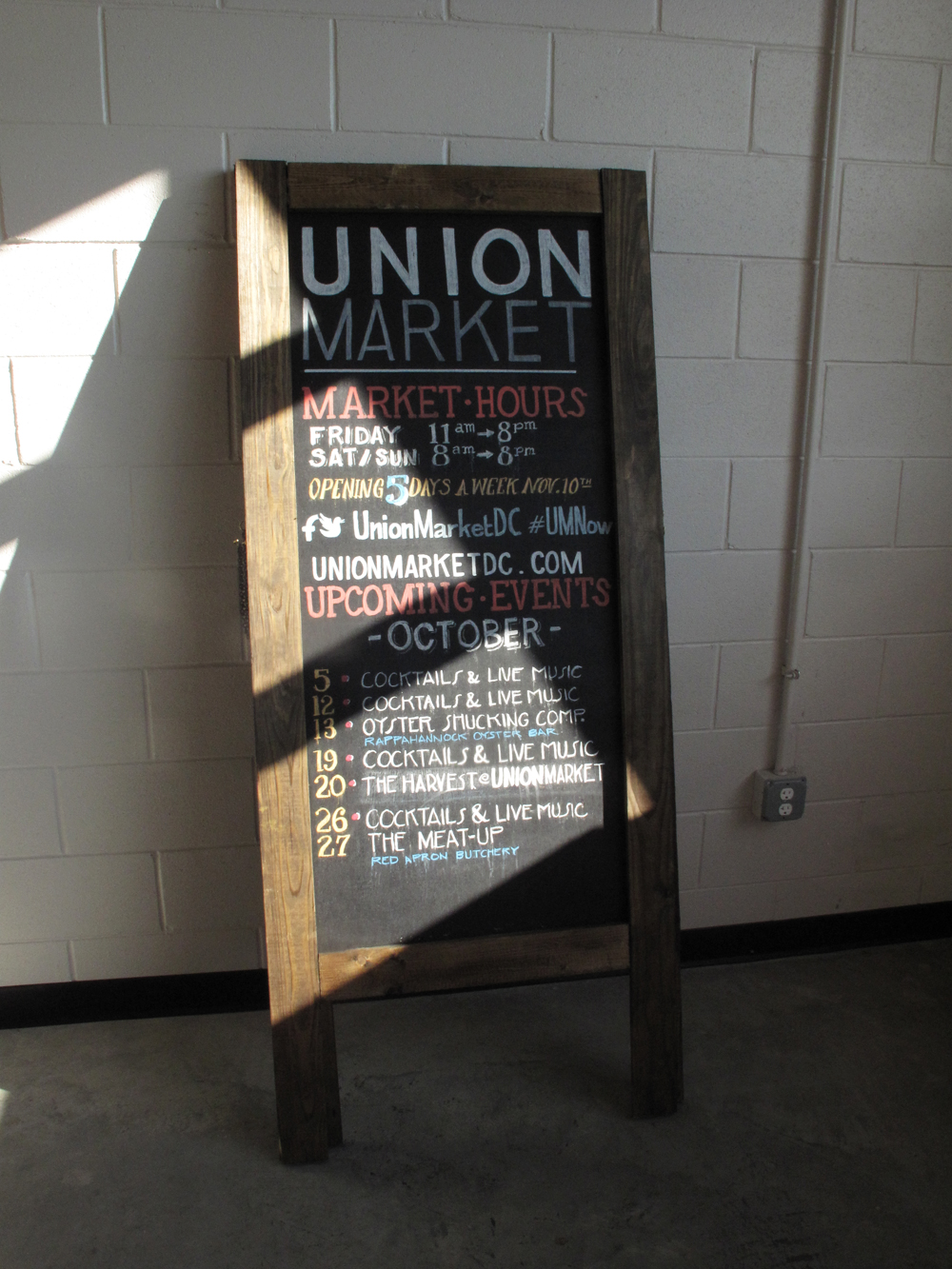 Actually we were there for one reason only, to pick up some fresh fish for dinner ( yep, still grilling away). Well we were in luck, because last Sunday was the first day that the fish guys claimed their spot. And boy were we lucky!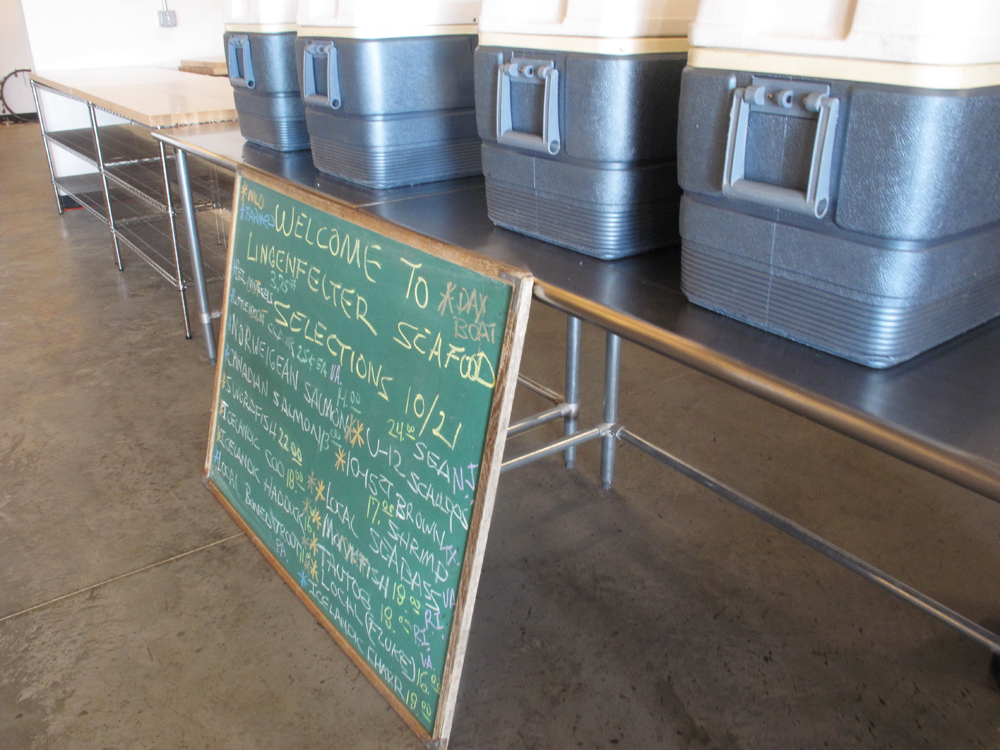 We took home some swordfish, a whole seabass, and some truly, amazingly delicious oysters. So so excellent. These guys (we met Vernon and Patrick) will also tell you all you want to know about where their fish comes from and what's the best way to cook it — just ask!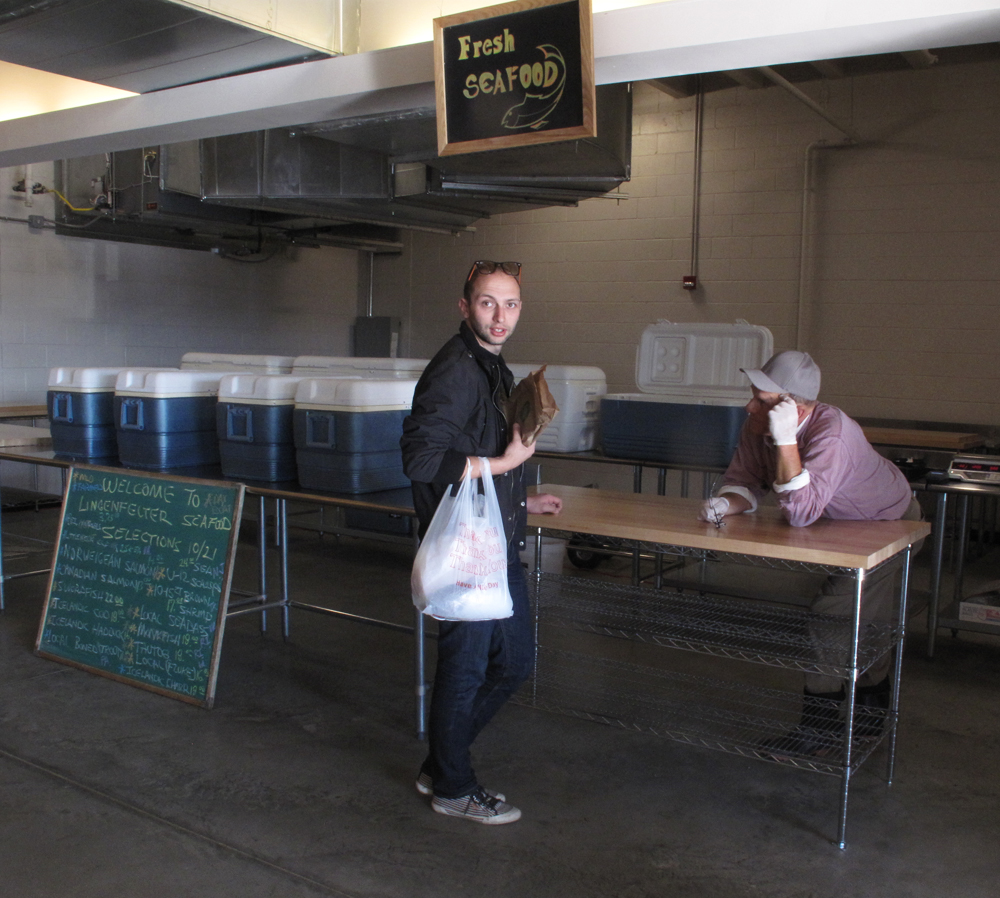 We also purchased some lamb sausages from a local VA farm, which use their own slaughterhouses instead of using the common facilities at large commercial businesses (do I sound like an episode of Portlandia yet?its ok, I know.) There is also a butcher shop on site.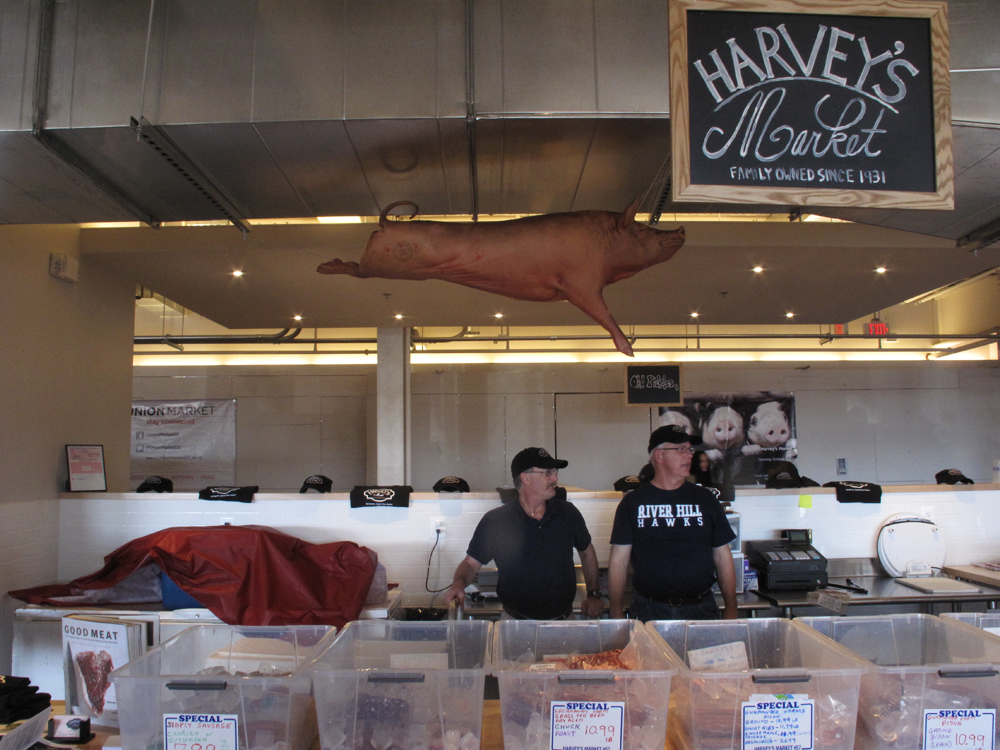 And local flowers this time from Maryland farms (distributing our wealth). We used the flowers in the bathroom shoot — full pictures coming soon (as promised).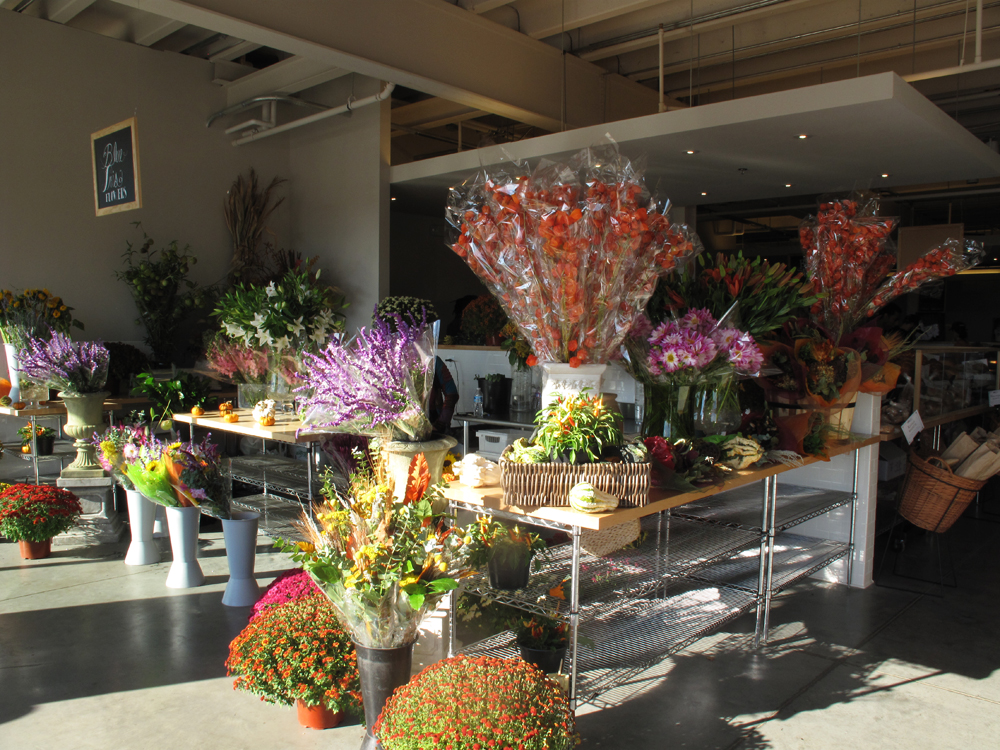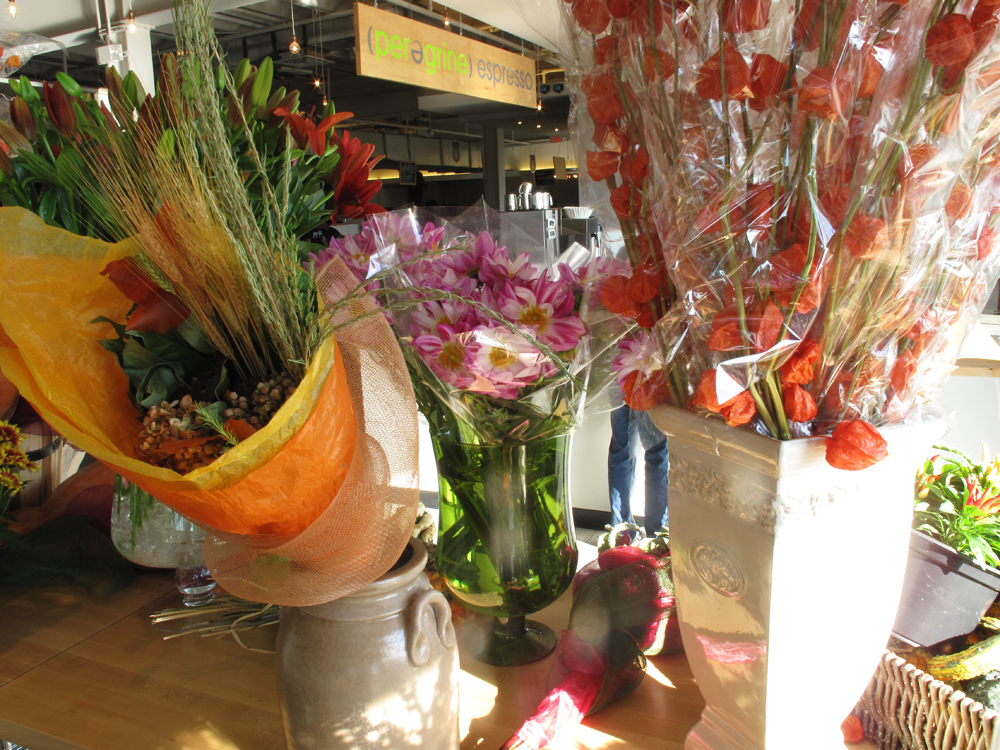 We didn't eat at any of the cafes, but that seemed to be a very popular thing to do. So in short–go, visit, explore, and eat ( and make sure the market succeeds so I can buy fresh oysters and lamb sausages anytime the mood strikes. Thanks!)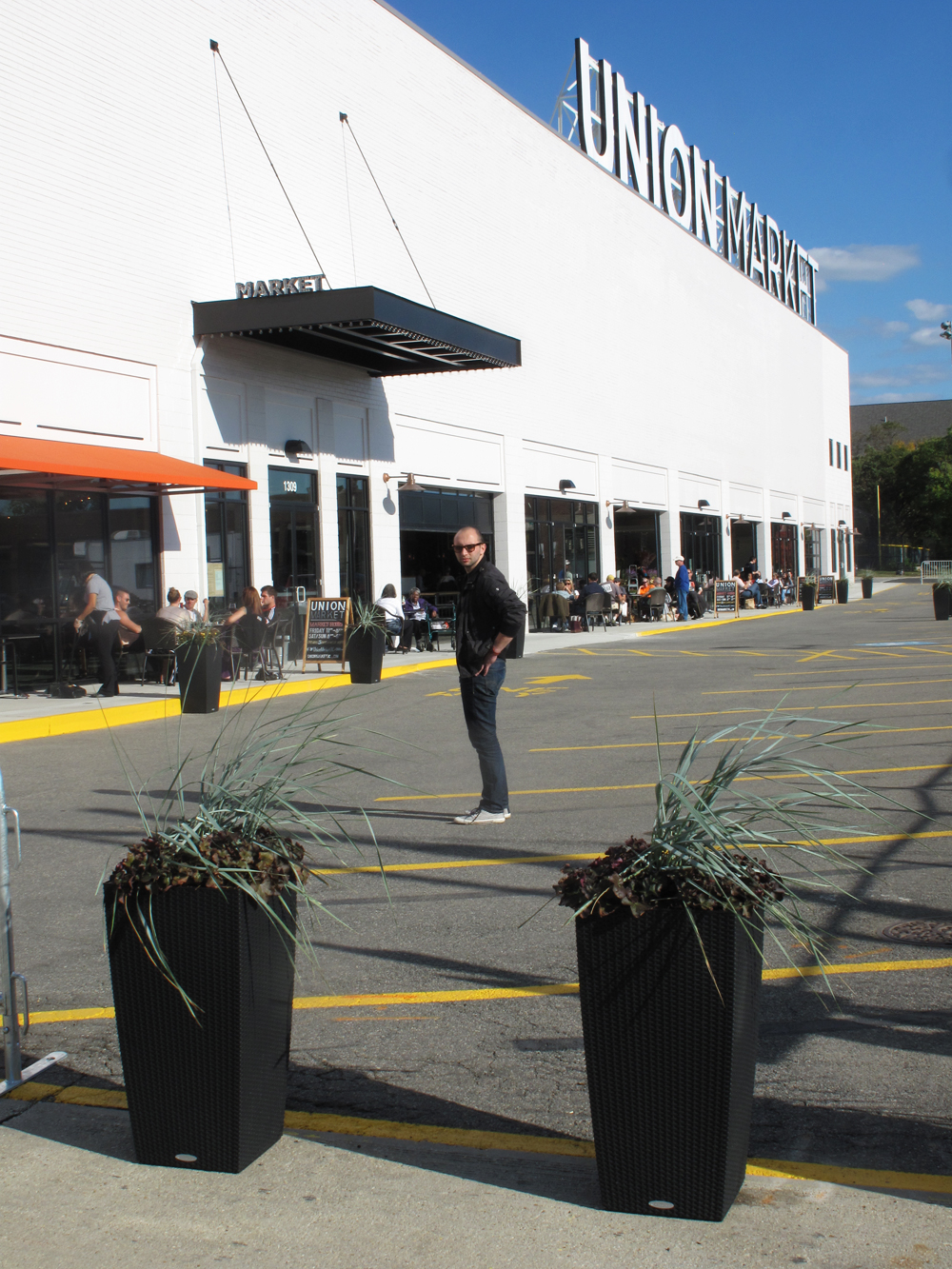 One last thing I wanted to mention — the old, much more gritty part of the market is pretty neat. I may be naive, but I hope that its not totally swept aside by the new and shiny. I haven't shopped anywhere here aside from A.Litteri. I think most places are wholesale and are actually closed on weekends, but its still totally worth a walk through 'the other Union market.'