Woot – there it is. 100 days. Mind you that's working days, not counting weekends, a week-long break sometime in July or a break that we have between the end of phase I and start of phase II of this monster. renovation project. This weekend will mark exactly 6 months since we demolished the kitchen and began our camping adventure. I am ready to be done with that.I can't say that I ever want to do it again, but I think counting the stress, dust, etc, we took it all in stride (hey, we are still married!)
Now on to progress of the last two days. We have a second working bathroom. Just in time for house visitors! (Hopefully the door will be installed today so that it can actually be useful)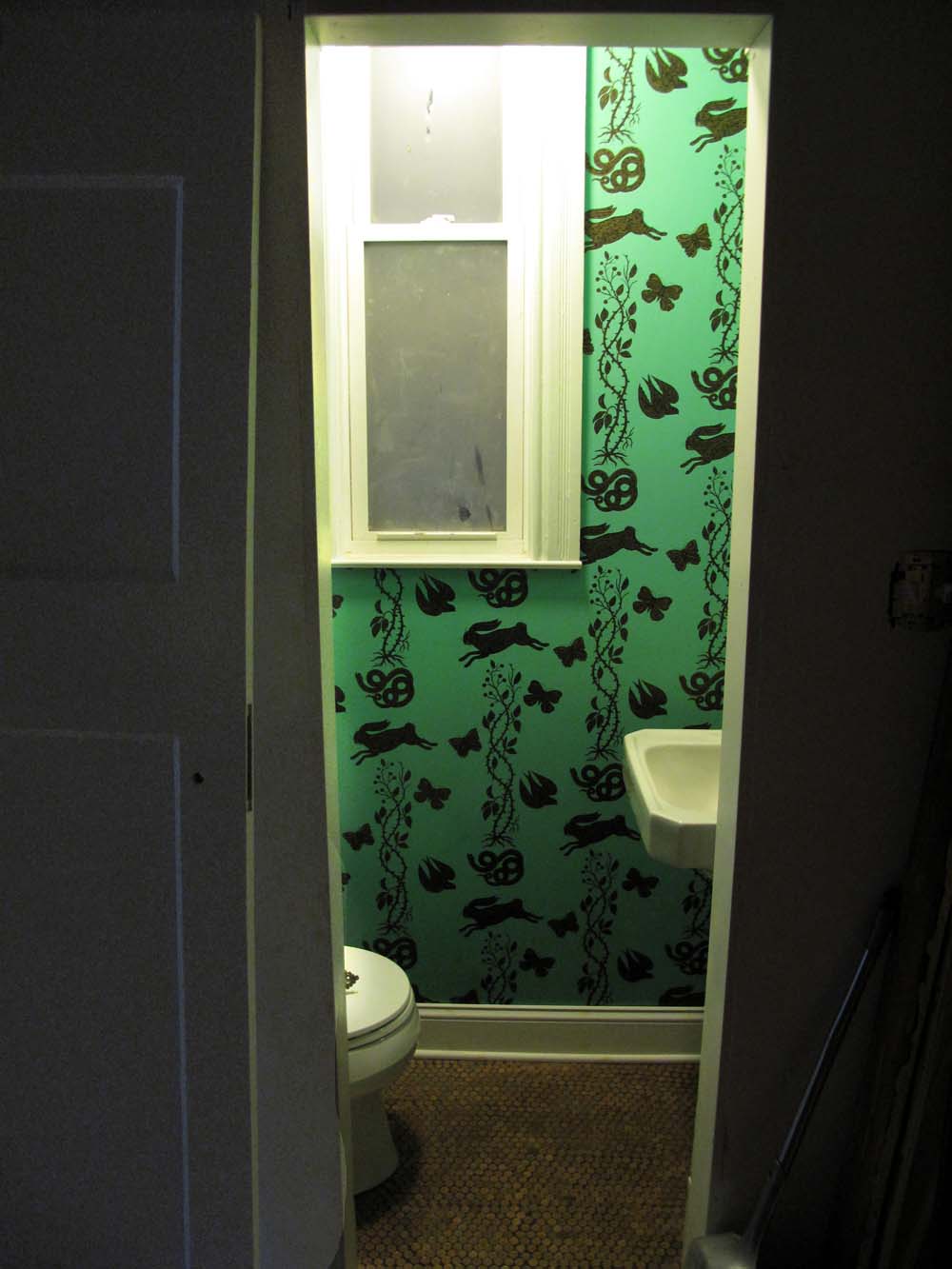 * the hardware on the toilet is for the door, and the mirror will actually hang on the wall.
And in the kitchen our island is very close to being finished. The top turned out beautiful, though we had to use shims on the underside because the boards aren't totally even (they are old!) We knew about this all along, and i think the plan is to use a flat trim piece to mask the shims.  Edges on the side of the bench are rounded to make it easier to get in and out.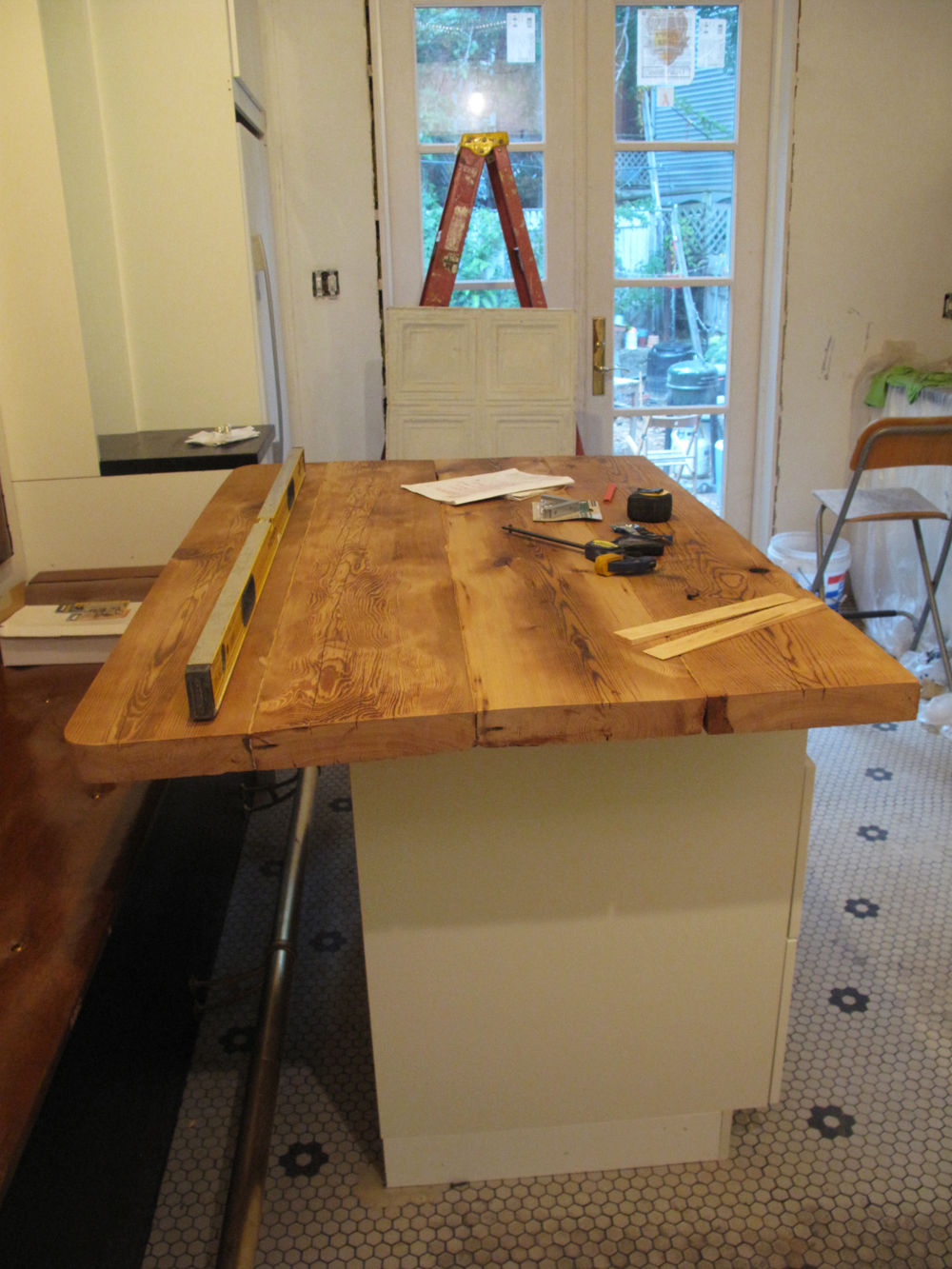 * This picture gives a very weird view of the overhang on the side of the cabinet. It is actually, only 0.5″. Below is the more accurate view of the front.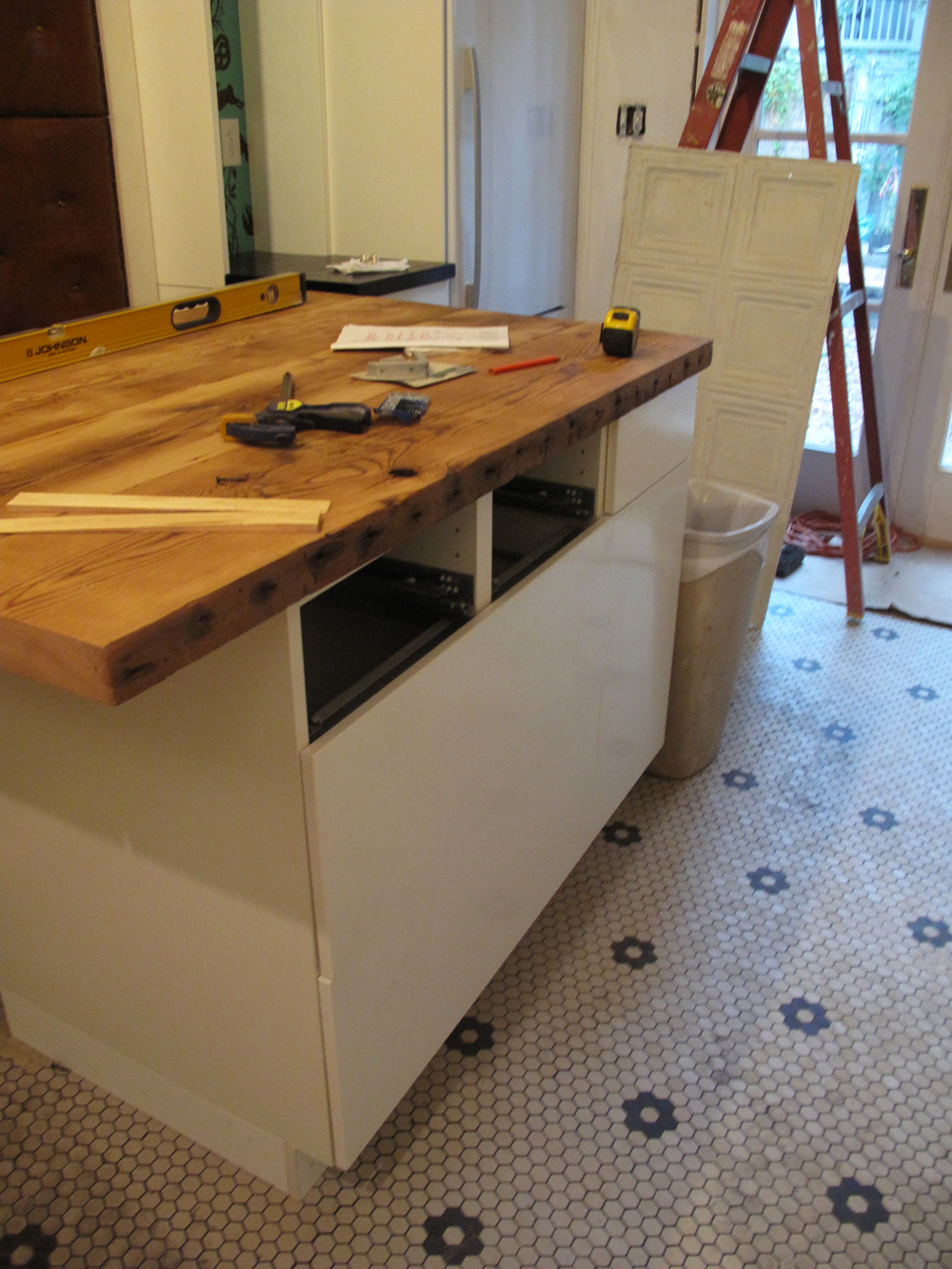 We have most of the electric done on the other side of the kitchen (save for one outlet in the bottom of the bench). The switches for the basement lights will move into the kitchen, inside the pantry unit. Like so:
The basement door has just enough clearance to open into the kitchen.