Ah its good to be home. Sergey and I took an unexpected trip to Russia, a second home for us both. No serious reasons, thankfully, just an unexpected and opportune alignment of circumstances.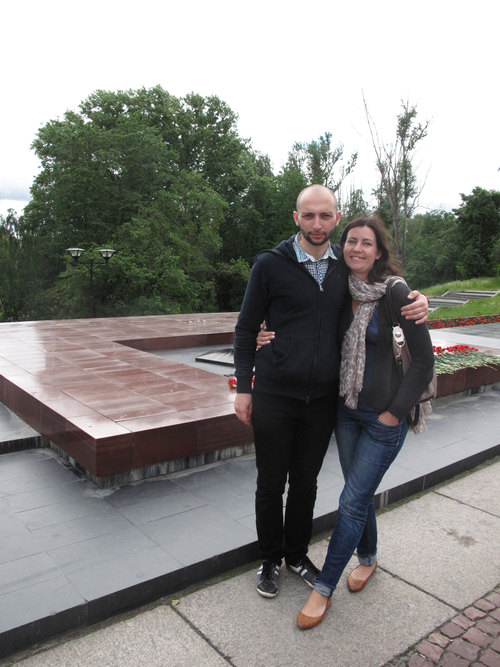 In my hometown of Petrozavodsk (yes it was cold).
Meanwhile progress has been chugging along here. Thank you to Kirill for keeping a watch here and sending us pictures. Here's a recap of what happened over the last four days of construction.
As Sergey already mentioned, framing went up in the powder bath downstairs in order to hang drywall: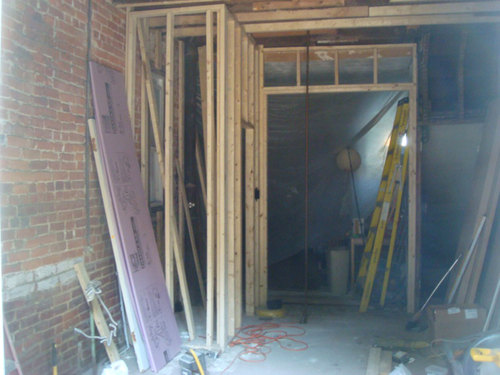 And drywall is hung as well:
And of course as you might notice our new toilet is in. Big relief btw when you show up at home after traveling for more than 36 hours…
We had a crack in our toilet stack so that had to be taken out and replaced with a pvc pipe.
brand new, and hopefully reliable for another 100+ years stack: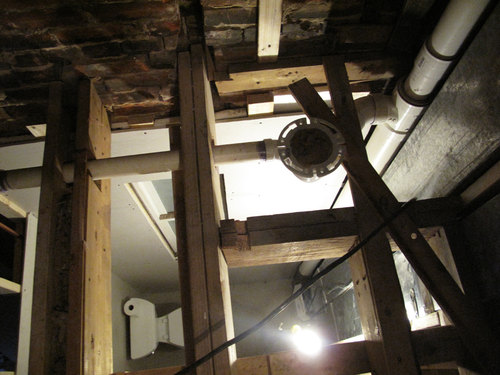 In addition to the stack, the duct work was relocated snugly inside the new powder bath wall: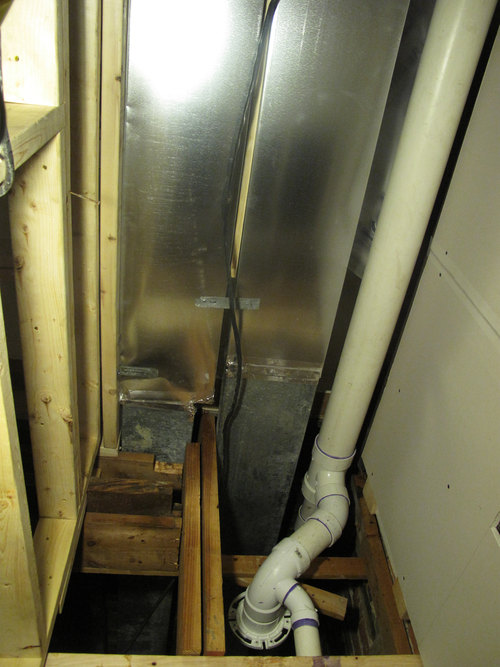 and extending through the upstairs bath:
Also downstairs, insulation was added into the bathroom walls: