Dudes – the cornice is up. All around the kitchen ceiling. We are like a hair from being done in the kitchen!!! Do people hug their contractors? Cause I want to (maybe its my thanksgiving mood).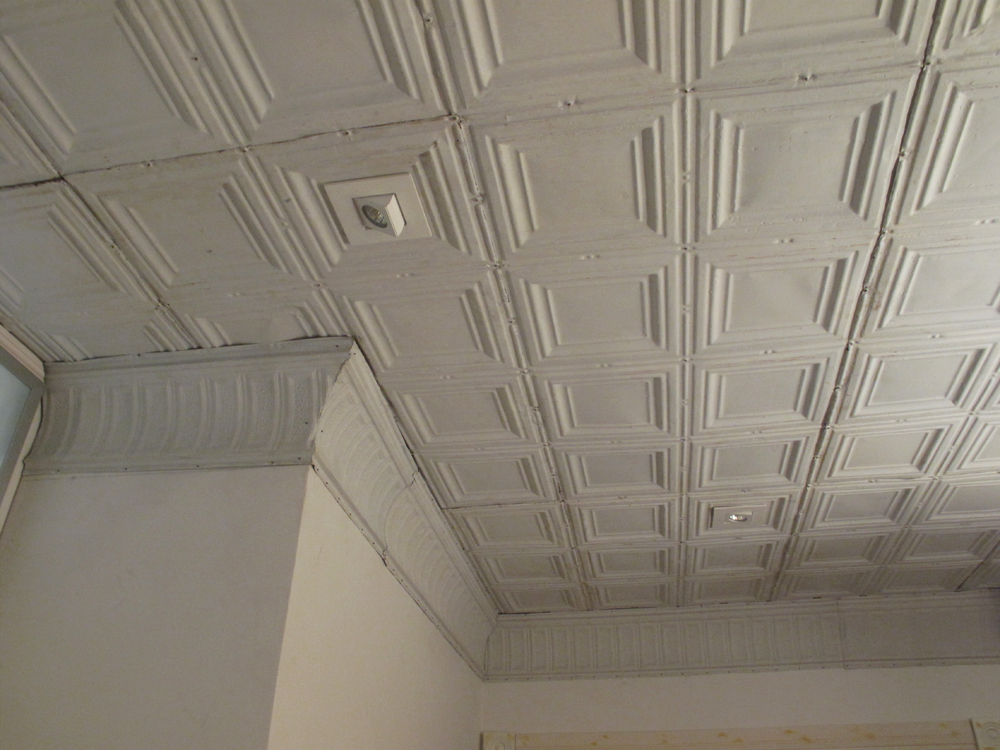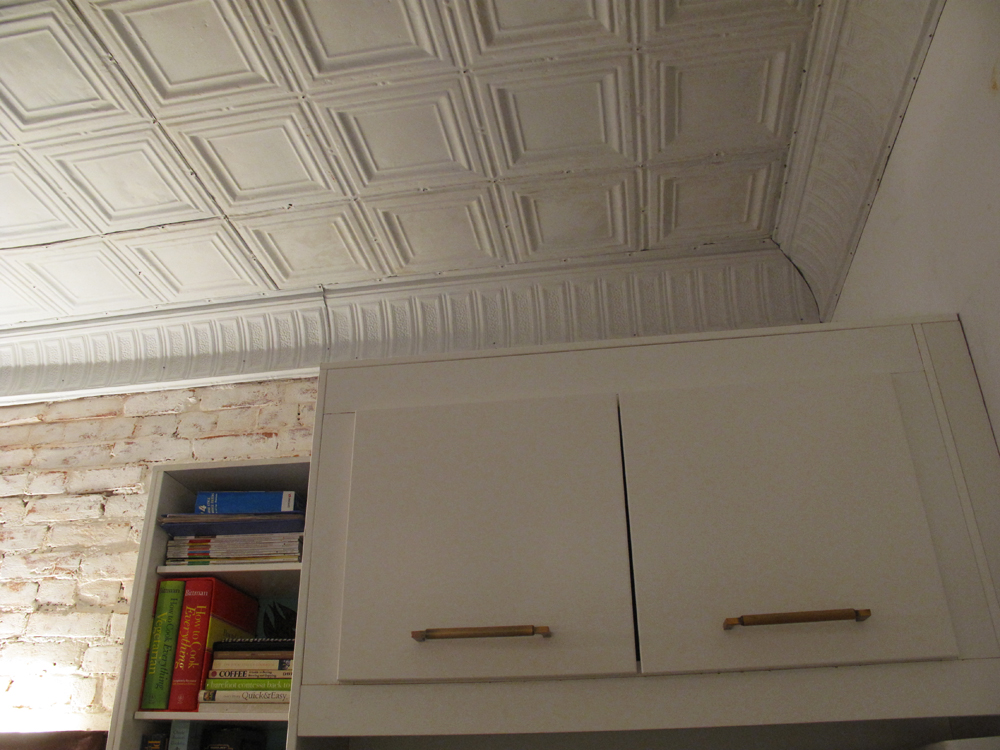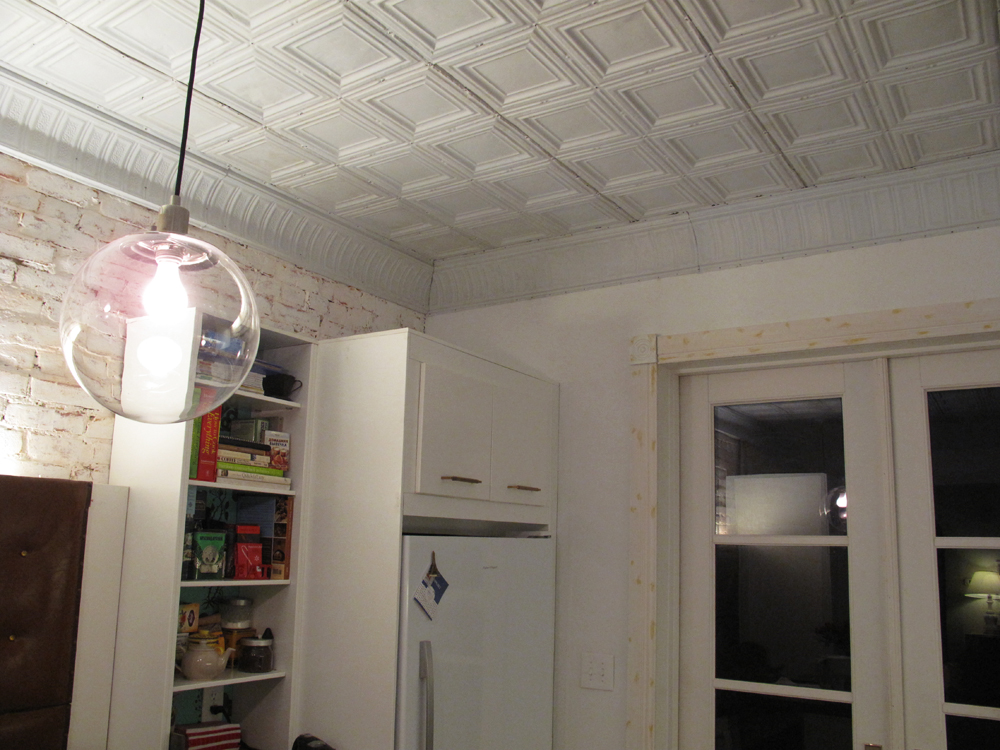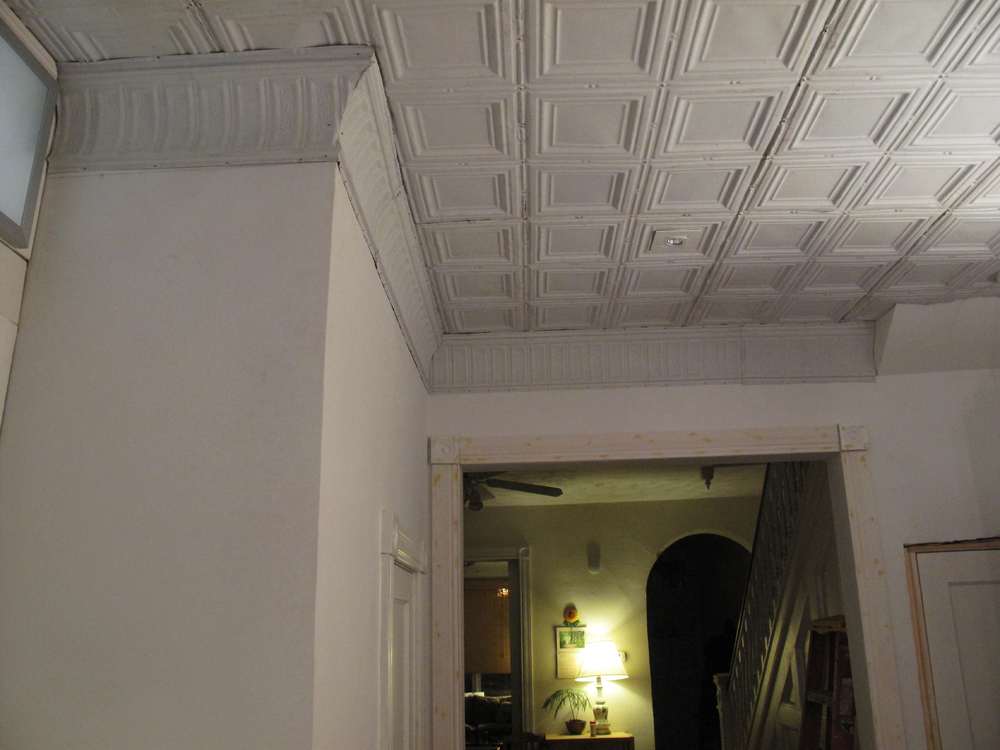 *Ignore the cheetah like moldings – that's the wood filler covering the nails.
From the pictures its quite obvious that the cornice and the ceiling panels are not entirely flush. it still looks quite good, so if it stays like this I would be ok with it. But I wonder if its possible to caulk those gaps? how did they do it 100 years ago when they put these things up?