With our expanding plans, we are spending saving more money..on the demolition! Yep, it was time for the upstairs bathroom to come out. Our friend Kirill, who has been a superstar helper and hanger outer, came to lend a hand.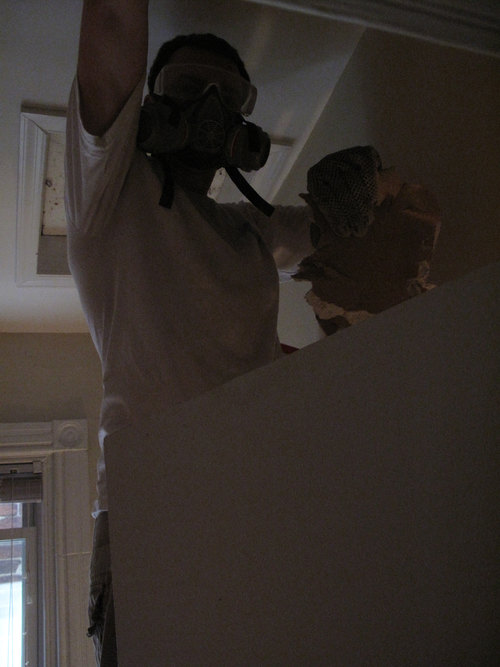 On Friday I cleaned out our bathroom, which actually give our tight space constraints already was a task in and of itself. Here are some before shots:
On Saturday, I took the first swing at the pinkbeige tile.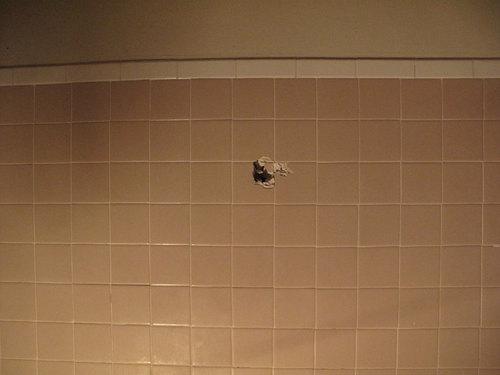 That was my contribution to the upstairs work, as the guys got to work. Sergey took out the (very disgusting – never touched/looked at it) vanity,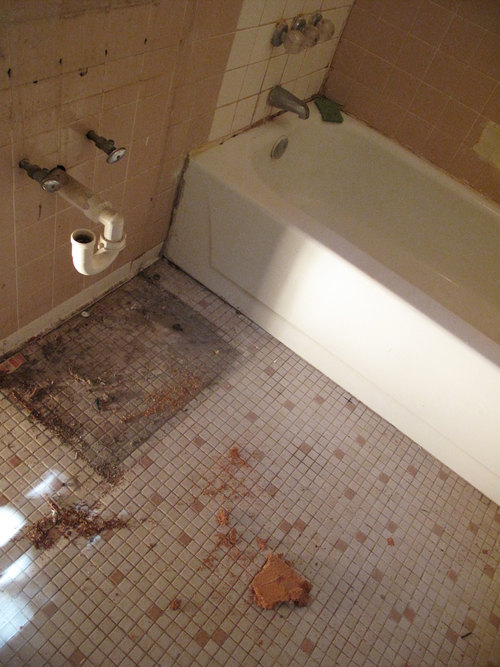 And then the tile/ walls started to come down:
Thankfully there wasn't much plaster that had to come out, so the dust was more or less limited – at least compared to the kitchen.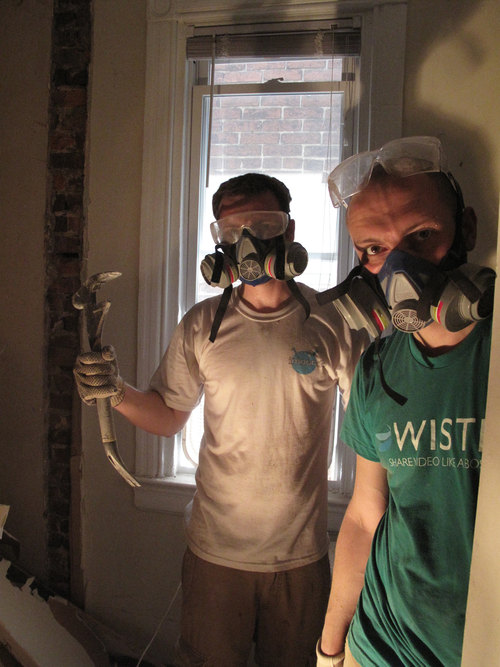 I was downstairs in the backyard collecting all the debris flying out of second floor bedroom.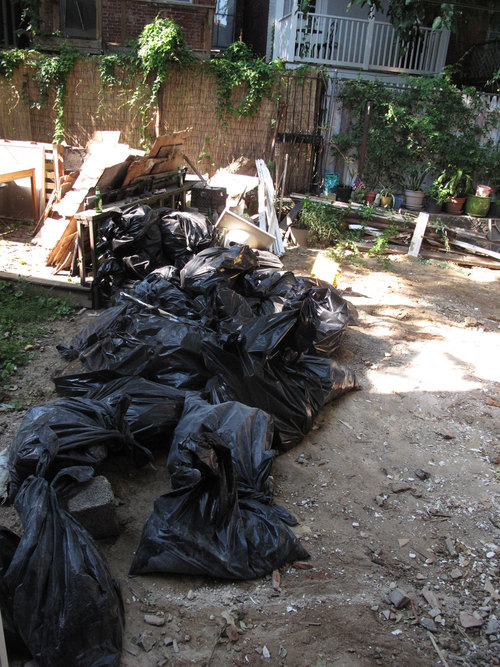 Originally we thought that we would leave the tub in for a few more days so we could shower, but we also thought that it was cast iron. The guys gave it a tug to see whats up with the floor under it, and it just came out.
Oh well, I won't miss it too much, with the new/old cast iron claw foot tub migrating upstairs.
After that it was done, the guys removed part of the floor/tile, though brilliantly Sergey insisted that we keep part of the floor to comfortably use the bathroom.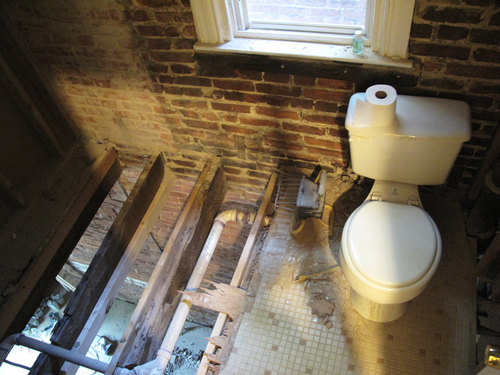 But in the meantime we are in full camping mode. Huge thanks to our neighbor Carl for letting us sower at his house – we really lucked out with him! But there is no running water in the house. There is outside in the front, but that's pretty extreme. Anyway, we are brushing our teeth and washing our hands/face from this: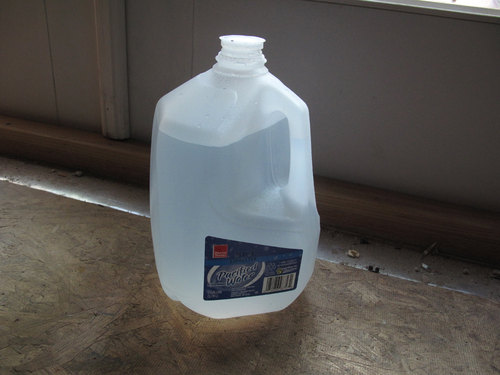 The good news – It can only get better now!
To celebrate we had a little get together: