This is it. Our last week at the VIB for a good long while – at least a year. As of August 3, 2013 we can no longer call VIB Home. We've leased the house! Our tenants will be moving in, and we will be turning over the keys.
To go out on a good note, I have a few fun updates on the kitchen. And one of those is not even an update, but a whole big before and after!!! Yep, I am finally going to do it. But before we get to those bits an update on the tag sale. Huge Success!
We actually ended up being at it for two days. I am not sure if any of you blog readers came out, but we had very good turn out, we sold a bunch of stuff, and made almost $200 almost $400 (new count!) — and that's when we weren't really selling furniture, but just small bits and pieces collected over 7 years in D.C.
A note on getting the word out about the sale. We did an announcement on the blog, neighborhood listserve, craigslist, facebook, and twitter. But you know what worked best?!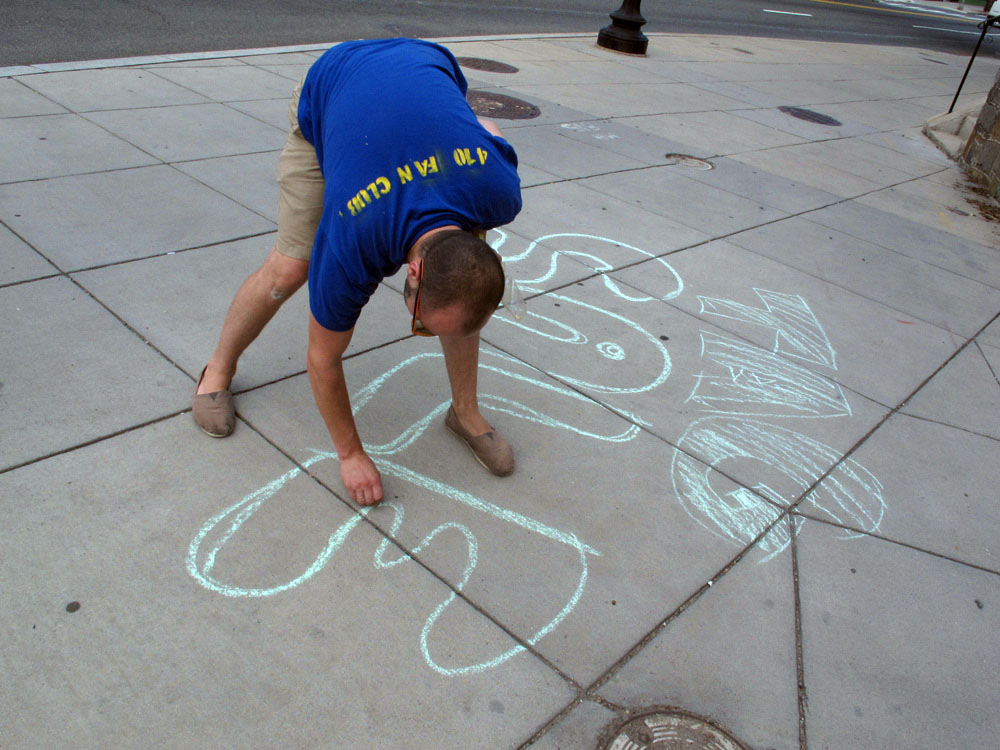 Actual on the ground advertisement. We took some chalk to the sidewalk all over the neighborhood, and most people who came by were like, we saw the arrows for the tag sale and decided to check it out. So word to the wise:
Chalk it up!!!