I got back on Saturday evening from my trip, and we are fully back in the swing of things. We had our refinance consultation yesterday, and our contractors are coming back on Wednesday to tackle our to do list. My most pressing concern is what to do about front door (new? but expensive! old? but drafty! *yes it can be retrofitted, glazed and in general made as good as new, but neither one of us has the time, the skills, or more importantly the desire).
But there are also some ultra exciting parts of this finishing work. Getting rid of the nasty fan fixtures and hideous swirlys in the dining and living room and hallways. Its not necessary, and its going to cost us over 1k. but we have been so generous with ourselves, gifting ourselves new floors for christmas, why not continue?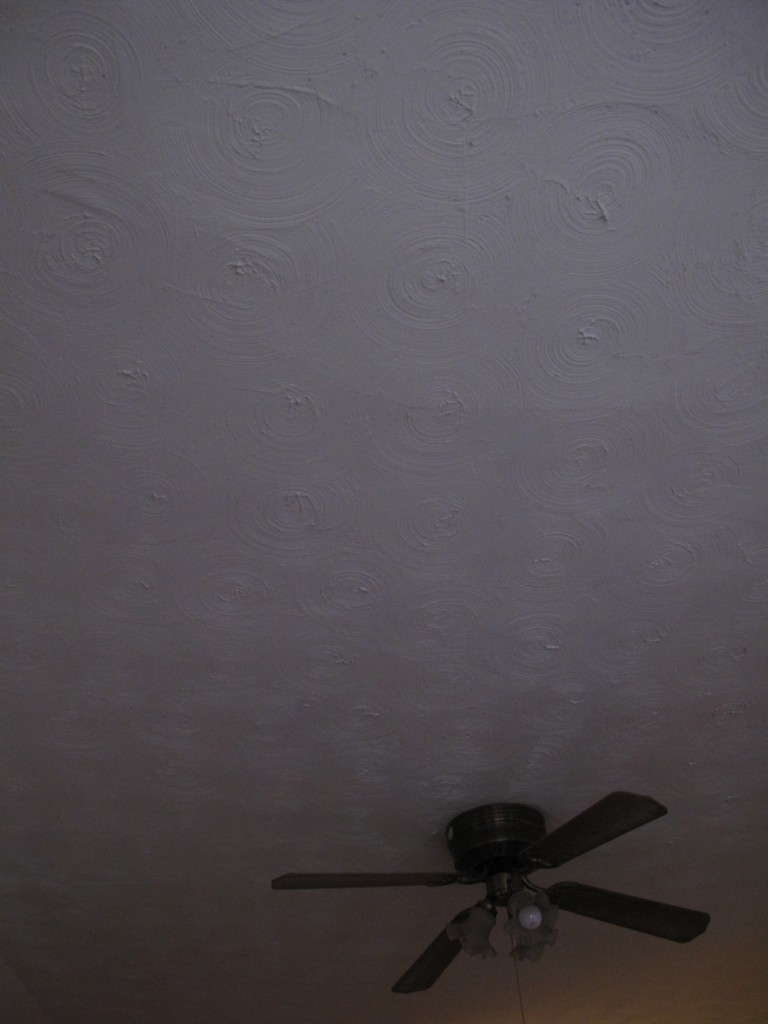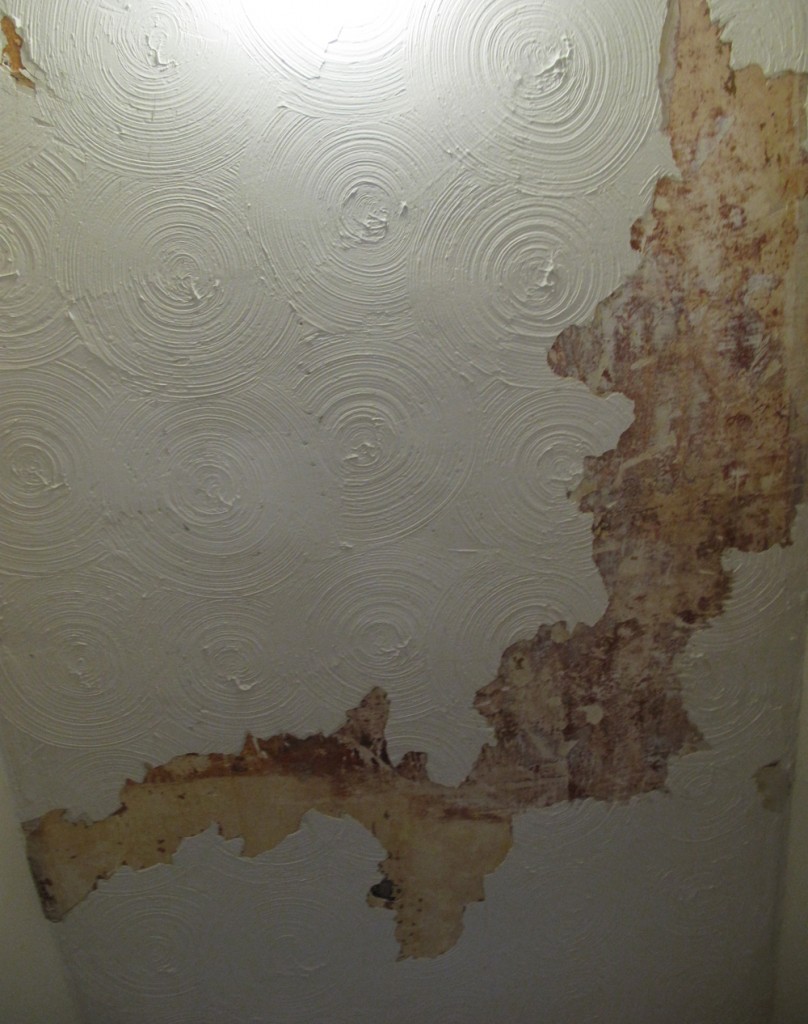 Living room and hallway swirlys on full display. That brown glue or whatever it is really adds a character streak (from the time i tried to peel off the swirlys thinking they would just come off…)
And to go along with our newly smooth ceilings, we will be installing some ceiling medallions. The Library of Congress online print and photograph catalog has some examples from D.C. for reference. As it turns out, some of my favorites are actually oblong rather than circular.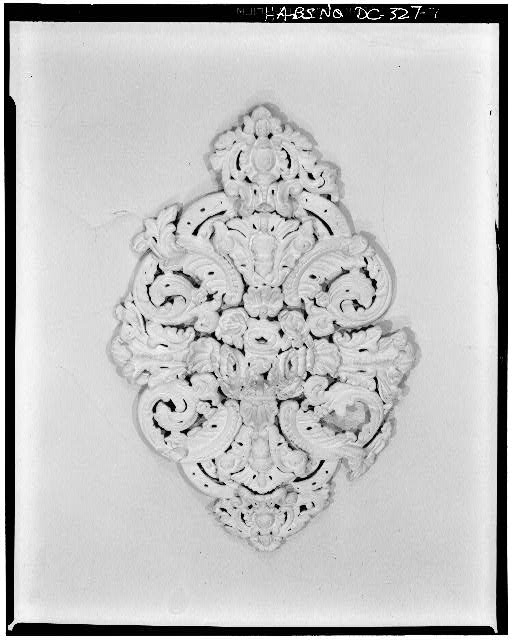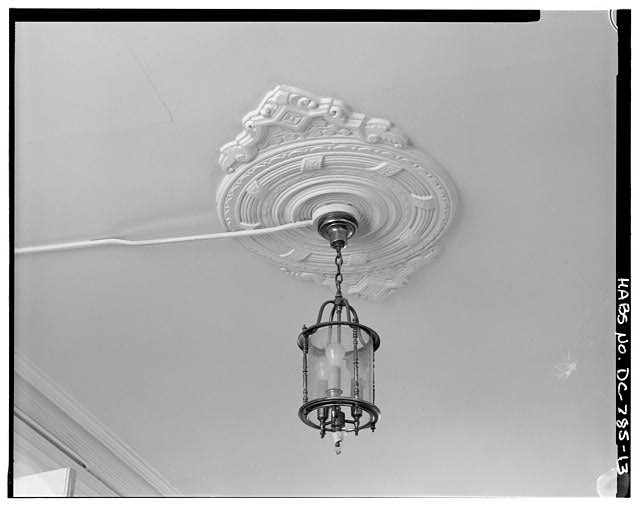 Source: Library of Congress, ceiling medallions at 1901 F St NW, 1333 N St NW.
So that's what we are going with. I wish I could afford historical reproductions. But alas, we are going to have to skip on that. I have gone ahead and ordered the first one down for the living/dining rooms and second one for the entryway hallway. The size of the pictures is actually deceiving – the first on is about 30″ in width, while the second is only 12″.
Sources: Architectural Depot