This week, every day on my way home I would think – ah, today is going to be the day that I will post about the finished tile in the upstairs bathroom. Alas. Its been five working days since the last construction update, and I have lost my patience. Here's our progress, which to be far, also includes some electrical work.
The left wall with a tiled shower niche and a recessed opening for the medicine cabinet: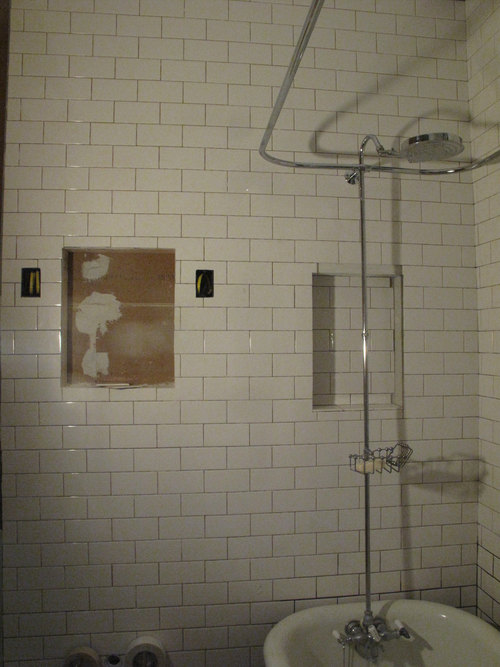 The right wall, which has actually been complete for awhile, but here it is anyway: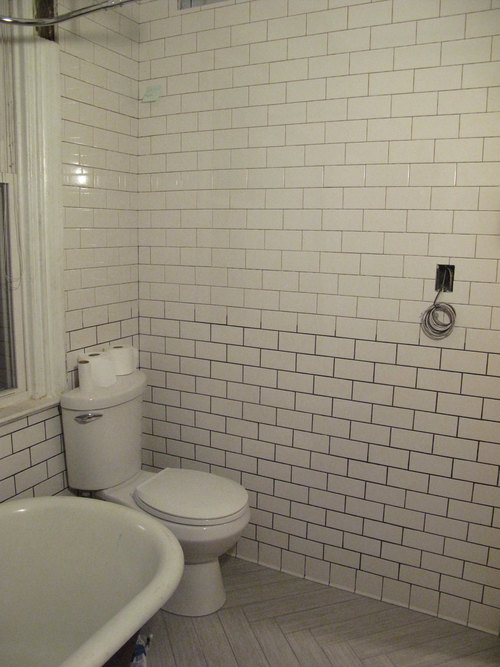 The back wall, where the window frame has to come out in order to be leveled – almost there: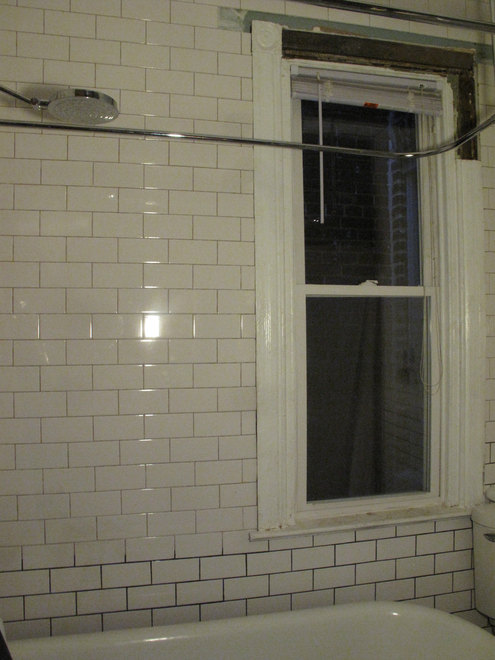 And finally, the front wall which will feature a recessed shelf. This wall's progress has made me quite sad:
We are supposed to be done with this bathroom by the end of the week. Hmmmm.