We've got water in the kitchen, yo. That makes me very, very, VERY happy.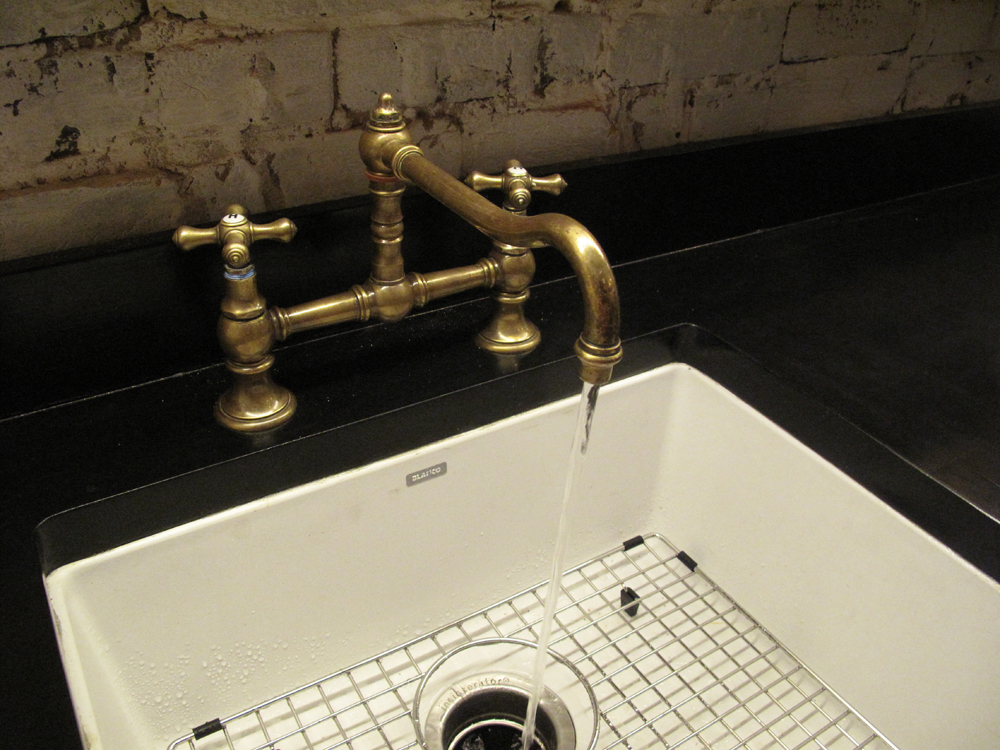 Neat. Actually, the majority of my happiness comes from the fact that the faucet works perfectly well. We picked it up at the same time when we got our ceiling tin tiles from the Brass Knob Warehouse going-out-of-business sale two years ago. (That place was such a gem, none of the other vintage house parts dealers ever quite have the selection of the artifacts that they did.)
I have no idea what brand the faucet is or how old it is. I do know that it's a brassy beauty that I got for a song. Our contractors said that the faucet did leak initially, but after replacing the rubber valve thingies it seemed fine. Hooray!
We also have a garbage disposal that's all hooked up.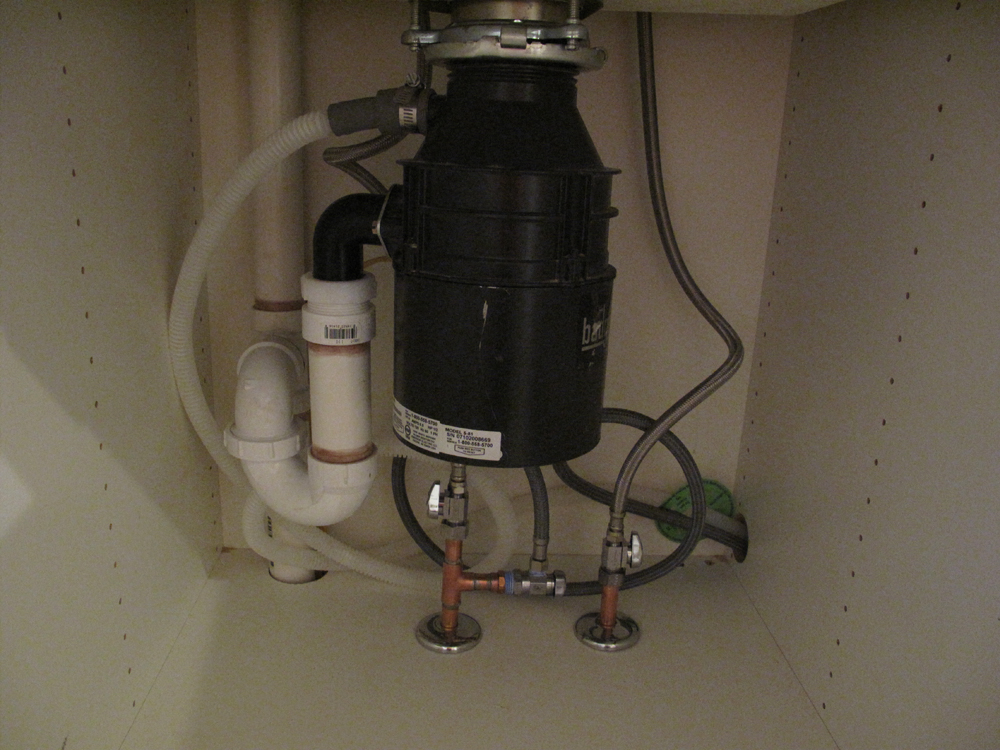 And an exhaust fan that is now properly vented to the outside.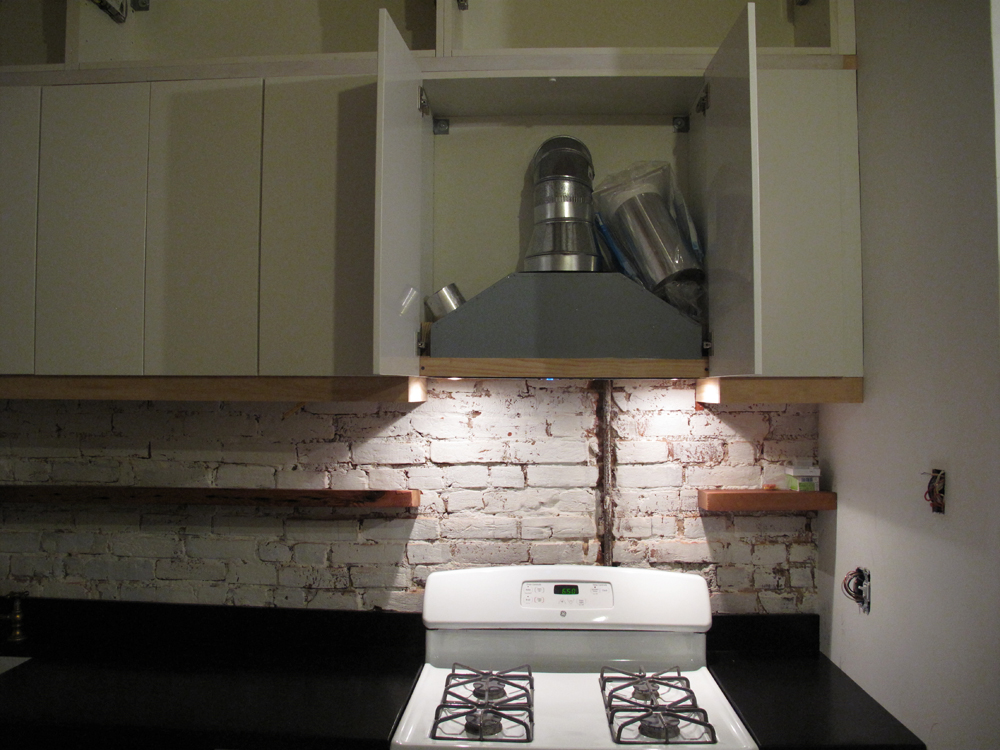 Also, we had asked that the under cabinet lip to be boxed in for a more clean look. Hopefully primer and paint will help even more for it to blend in.
Now, there is a slight problem with our rustic joist-turn-shelf. Its a bit off – not too much, but you can definitely see it.only really from certain angles. you can barely see it here.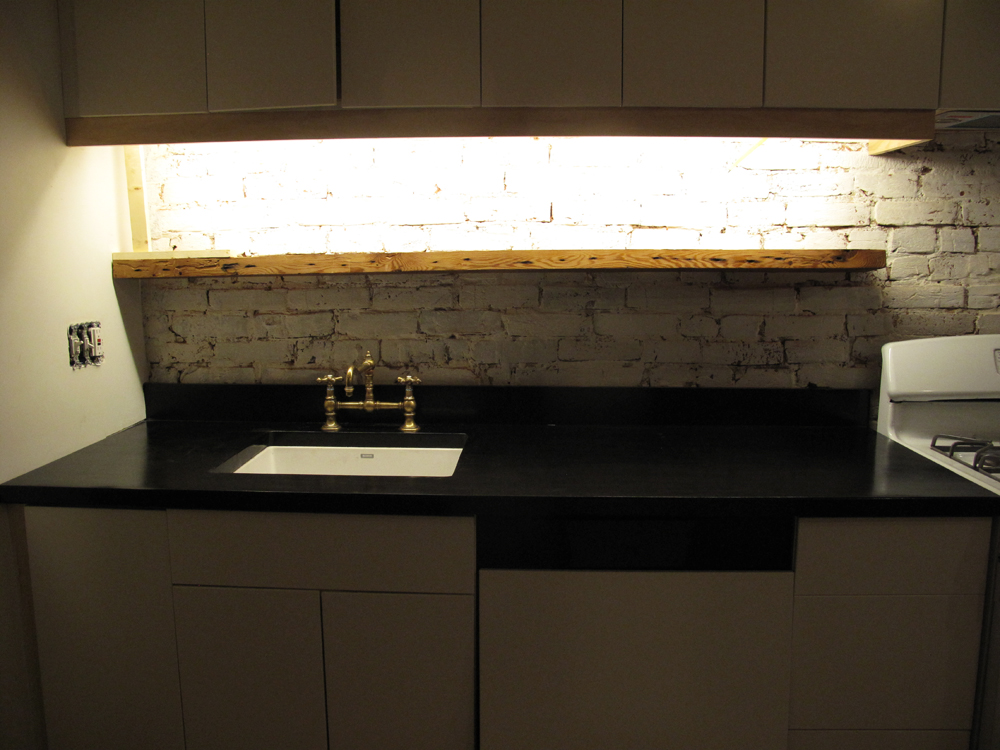 So, if we request a re-do, we would have to cut another shelf–which is fine since we have plenty of joists. Annnd, we would also have to plane, sand and seal this sucker. i am not really into the idea. but then again, we want the final result to look its best. whhhaaaaa.